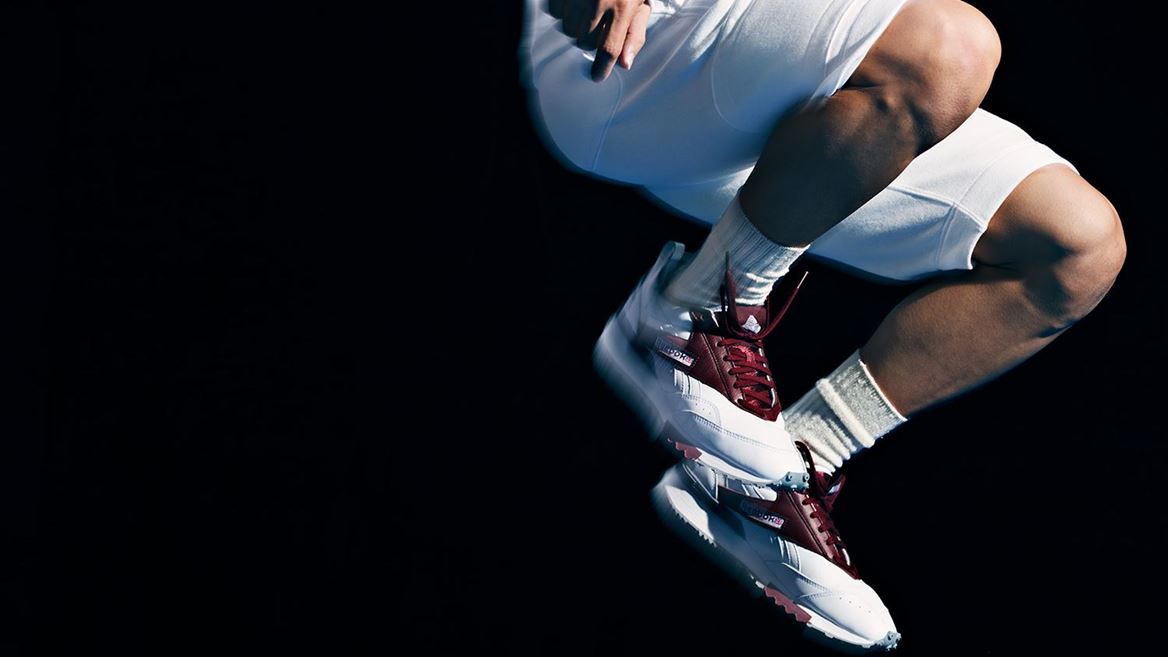 Mountain Research x Reebok LX2200
Nods '80s Sporting Films & Uniforms, Available December 9
(BOSTON) December 5, 2022 – Today, Reebok and Japanese fashion label Mountain Research have unveiled the next piece from their growing line of collaborative releases: the Mountain Research x Reebok LX2200, available beginning December 9.
Reebok's new LX2200 takes queues from its most heralded '80s running models. In particular, the silhouette remolds the brand's LX8500 luxe runner from 1985, offering a modern interpretation through contemporary  construction and elevated materials. For FW22, Mountain Research furthers their story alongside Reebok via the retro running sneaker:
"While the LX2200 remains an orthodox running shoe, the details are evolutionarily modern," commented Mountain Research designer Setsumasa Kobayashi. "Old and new coexist in harmony on the shoe – this is what piqued our curiosity for LX2200."
Mountain Research's archival take on the classic runner arrives with a white full-grain leather upper and burgundy color blocking seated atop a pure grey rubber outsole.
"The design is inspired by 1980's sports films," detailed Kobayashi. "Traditional all-white sports uniforms link seamlessly with LX2200's authentic running aesthetic, to which we've simply added a neo-classic twist."
This past summer, Mountain Research and Reebok came together on the contemporary Club C II Mid and Beatnik models, further expanding their joint range on the heels of collaborative Alien Stomper releases at the start of 2022 and dating back to 2020.
"We're so honored to offer LX2200 as the final installment of our collaborative series," concluded Kobayashi. "It perfectly defines our perception of Reebok – the classic running shoemaker."
The Mountain Research x Reebok LX2200 (HP9729, $130) is available in unisex sizing beginning December 9 exclusively from Mountain Research (MOUNTAIN RESEARCH (sett.co.jp) before its wider global release December 16 from Reebok.com and select retailers.