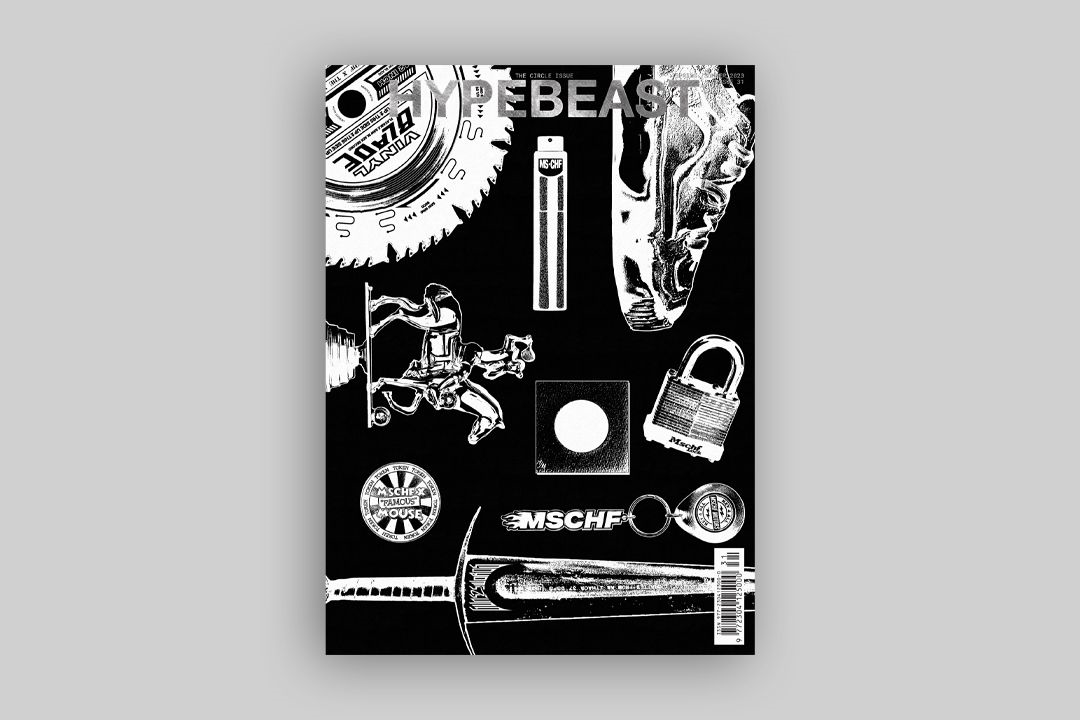 MSCHF imprints the cover of Hypebeast Magazine "The Circle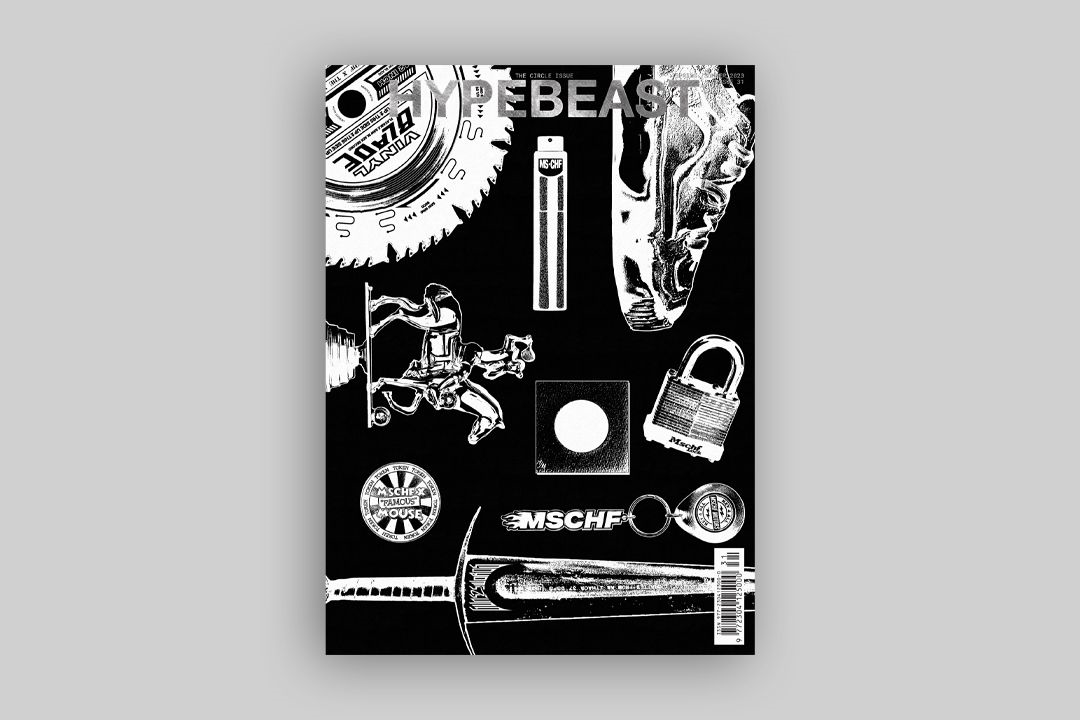 NEW YORK, April 17, 2023 (GLOBE NEWSWIRE) — Hypebeast Limited (HKSE: 00150, "Hypebeast" or the "Company), a leading global platform for contemporary culture and lifestyle, announced the launch of its latest edition of Hypebeast Magazine, The Circle Issue, and it's full of MSCHF. The New York-based art collective, MSCHF, is notorious for their provocative creations like the Big Red Boots and the infamous ATM Leaderboard. They're known for causing chaos and stirring the pot, but what really motivates them is a mystery… until now. In a rare and revealing interview, five members of MSCHF (who, of course, refuse to reveal their identities) spill the tea on their unconventional creative process, what inspires their daring projects and why they're not just in it for the attention-grabbing controversies.
The Circle Issue also includes exclusive stories with Hypebeast 100 awardees, such as KIDSUPER, Julian Klincewicz, and Kyle Ng's Brain Dead, who discuss everything from breaking stigmas around subcultures to the intention behind their brands. Hypebeast Magazine #31 also features interviews with graffiti artist KATSU, photographer Nadida Lee Cohen, Sillage's founder Yuthanan and digital furniture designer Muddycap. The founders of Ghanaian streetwear brand FREE THE YOUTH and Iranian artist Bijan Berahimi discuss the diaspora and the beauty of their respective cultural heritage, while Turnstile, the hottest band in hardcore, discusses evolving the genre and what makes it so unique, while Zack Bia speaks on his Field Trip Records label.
Additionally, there are extensive features with vinyl record collectors and DJs, a hand-dying how to from Lookout & Wonderland, a roundtable with three creatives pushing the boundaries of AI design, and features with POST ARCHIVE FACTION (PAF), Silage founder Yuthanan, Western Hydrodynamic Research, plus much more, from a rare bookstore guide to a chat with TikTok creators and product spotlights on unique chairs, light sculptures and dumbbells.
Hypebeast Magazine Issue 31: The Circle Issue is now available on HBX.
For more information, please contact:
Virginia Li
PR Manager at Hypebeast U.S.
media@hypebeast.com
Investor Relations:
Ashley DeSimone
ashley.desimone@icrinc.com 
About Hypebeast Ltd.
Hypebeast is a leading global platform for contemporary culture and lifestyle, and a premier destination for editorially-driven news and commerce. Founded in 2005, it became a publicly listed media company in 2016, and today boasts a global readership across North America, Asia Pacific, Europe and more. The Group has expanded its publishing brands to a wider scope, encompassing Hypebeast and its multiple content distribution platforms, creative agency Hypemaker, and e-commerce and retail platform HBX. For more information, visit hypebeast.ltd.
A photo accompanying this announcement is available at https://www.globenewswire.com/NewsRoom/AttachmentNg/d7856d3f-3453-421e-b1dc-21016300ce4e