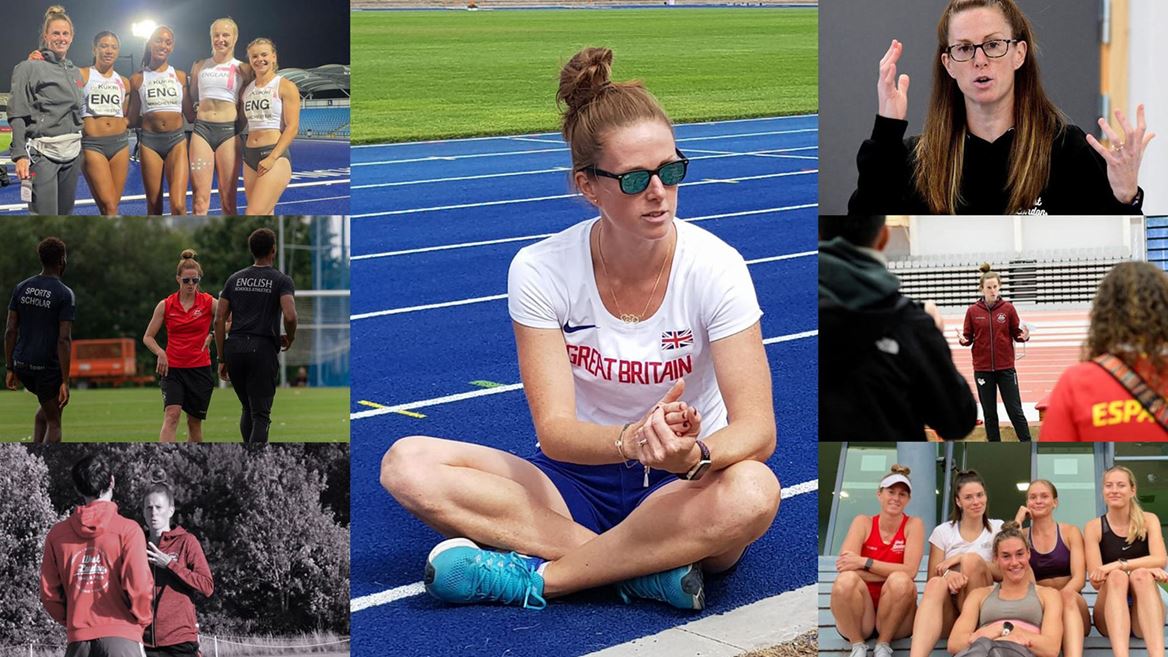 My mantra with coaching and in life is to make an impact and leave a legacy, says Olympian and athletics coach Laura Turner−Alleyne
23 Feb 2023 – Great strides towards parity for female athletes in Olympic Games participation (48 per cent of the athletes at Tokyo 2020 were women) are not yet being matched in coaching. In this series, the IOC is highlighting female coaches who are delivering outstanding results while carving a path for other women to follow. One example is Laura Turner-Alleyne, the former Olympic sprinter who has become a key part of the British Athletics coaching set-up since retiring from the sport in 2013.
British Athletics enjoyed a hugely successful outdoor season in 2022, with its athletes winning seven medals at the World Championships in Eugene (USA) before a bumper haul of 20 medals at the European Championships a few weeks later in Munich (Germany). Laura Turner-Alleyne was on the coaching staff at both events, and having represented Great Britain as an athlete herself over the course of a long international career, was able to recognise another form of progress – one that cannot be measured in medals.
"When I was an athlete on the team for 10 years, I never had a female team coach," she explains. "We had women on the team who were physios or team managers, but an actual coach? We didn't have that.
"So it's been great to hear some of the athletes say: 'It's really nice to have you here, Laura'. Because there are times in elite sport when women or girls on the team may feel more comfortable with a female coach. And I think we bring a different skill set to male coaches as well."
Transition from athlete to coach
After a successful career as a sprinter, which saw her compete for Great Britain at the Olympic Games Beijing 2008 and four World Championships, Turner-Alleyne retired in 2013 and set up her own coaching practice at Brunel University in London, where she had studied for a degree in sport sciences and a master's in high performance physiology.
"As some of the athletes I coached became successful, things started to grow and develop for me," she says.
In 2018, Turner-Alleyne was contracted to coach some of her country's most talented young athletes as part of the British Athletics Futures Programme, and she now works with international-level sprinters, hurdlers and combined athletes across junior and senior competitions.
"My mantra with coaching and in life is to make an impact and leave a legacy," she says. "So what I'm always trying to do with the athletes that I'm working with is have an impact – whether that's in their athletics career or helping them to develop and grow as a person."
Identifying future leaders
While Paris 2024 will make history as the first Olympic Games to have full gender equality in terms of athletes, progress has been much slower when it comes to coaches, and only 13 per cent of coaches at Tokyo 2020 were women. In response, the IOC established the Women in Sport High-performance pathway programme (WISH), which will run four cohorts until 2025 to prepare more than 100 women from a range of sports and countries for coaching at the elite level. It is backed by USD 1 million in funding from Olympic Solidarity and represents a long-term commitment from the IOC to focus on leadership training for women coaches, in the context of Olympic Agenda 2020+5 and the IOC's gender equality objectives.
Turner-Alleyne has benefited from a similar programme in her country called the UK Sport Female Leadership Programme, and recognises the value that such a course can give to aspiring coaches by providing them with education, mentoring and networking opportunities that help broaden their perspectives.
"It's great to meet female coaches from other sports, because you realise that they face similar challenges to you," she explains. "Sometimes you can feel a bit isolated within your own sport, but really we're all in this together."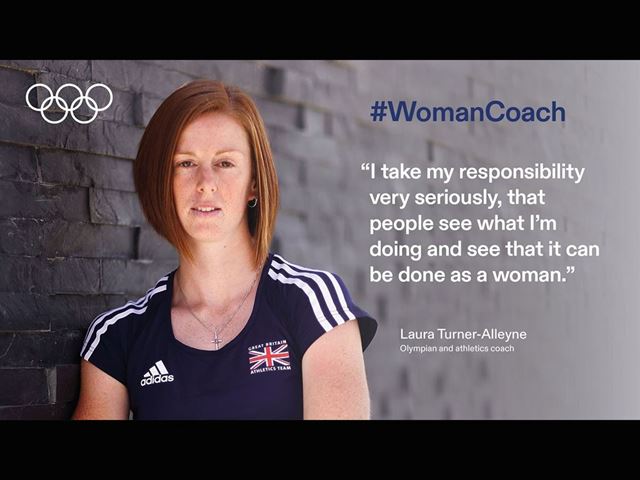 Lifting other women
For the last few years, Turner-Alleyne has received invaluable mentoring from Paula Dunn, a team leader with British Athletics and former head coach for its Paralympic athletes. Now, she wants to support the next generation of female coaches coming through after her.
"I'm in a position to speak up and to represent the other female coaches. I take my responsibility very seriously, that people see what I'm doing and see that it can be done as a woman, " says Turner-Alleyne. "I know it's important that I begin to mentor other female coaches as my career grows. I want to be in a position to tell other women: 'Heads up, this is what you might experience, and this is how I dealt with it'."
From her experience, the 40-year-old believes that the most effective way of attracting more women to elite-level coaching is by creating an environment that supports and celebrates female coaches.
"When we do get female coaches in good positions, it should be highlighted when they're doing a good job, which may then give other female coaches the confidence to be involved," Turner-Alleyne adds. "The environment that I'm in with British Athletics right now has helped me thrive – and it will help other women coming through too. I feel valued and a key member of the team."