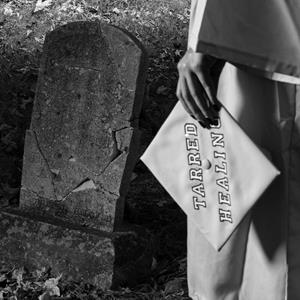 National Civil Rights Museum opens the provocative
Memphis, TN, Jan. 10, 2023 (GLOBE NEWSWIRE) — Tarred Healing is a photographic exhibition by award-winning photographer Cornell Watson. The provocative exhibition examines the intersections of racism, Confederate monuments, and the complex relationship between the University of North Carolina at Chapel Hill, its students, and the surrounding Black community.
"We first learned of Watson's story through national media," said Dr. Noelle Trent, the museum's Director of Interpretation, Collections, and Education. "Tarred Healing reflects the complex and fraught process of racial reconciliation beyond the removal of Confederate symbols on campuses throughout the country. Watson's vivid photography illustrates the long arc toward justice," she said.   
Fifteen images of vandalized, segregated cemeteries, students protesting tenure denial for faculty of color, demonstrations against environmental racism, and sites of racial terrorism are symbolic staples of Watson's visual storytelling. The collection debuted in the media when Tarred Healing was pulled from a UNC campus center after university officials had "disagreements over content and scope." The exhibition drew national attention to what Watson calls "censorship." 
In his artist statement, Watson acknowledges, "This photo series, a combination of conceptual and documentary photography, is a reflection of our truth through places, people, and systems in Chapel Hill," he said. "It is an unapologetic archive of our feelings and emotions. It is a vessel for self-healing. Despite continued obstruction by whiteness, we will heal, even if it is tarred."
Having the exhibition at the National Civil Rights Museum has a distinct meaning for Watson. 
"So many of the stories highlighted in Tarred Healing mirror the ones we see in the National Civil Rights Museum," said Watson. "For example, we see the parallels between UNC's Black Student Movement protests during the Nikole Hannah Jones tenure decision and Black student movements like SNCC during the civil rights movement. The stories in "Tarred Healing" are not unique, they encapsulate so many of the stories we are all familiar with as Black people. It's truly an honor to share these stories in the same space where the stories of my real-life heroes are shared. There could not be a better place and time for this work to be here," he said.
Tarred Healing is on display at the museum until March 20, 2023, and is included with admission. For more information, visit the museum's website.
About the National Civil Rights Museum 
The NATIONAL CIVIL RIGHTS MUSEUM, located at the historic Lorraine Motel where civil rights leader Dr. Martin Luther King, Jr. was assassinated, is the only museum of its kind that gives a comprehensive overview of the American Civil Rights Movement from 1619 to the present. Since opening in 1991, millions from around the world have come, including 90,000 students annually. As the new public square, the Museum examines today's global civil and human rights issues, provokes thoughtful debate, and serves as a catalyst for positive social change. 
A Smithsonian Affiliate and an internationally acclaimed cultural institution, the Museum is recognized among USA Today's Top 10 Best American Iconic Attractions; Named in the Top 1% of TripAdvisor Attractions; Top 10 Best Historical Spots in the U.S. by TLC's Family Travel; Must See by the Age of 15 by Budget Travel and Kids; Top 10 American Treasures by USA Today; Best Memphis Attraction by The Commercial Appeal and Top Tourist Attraction by Memphis Business Journal.