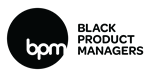 New CEO of Black Product Managers Aims to Expand
Appointment of nonprofit veteran Acasia Wilson Feinberg to expand Black Product Manager's fund, footprint, and focus.
World's largest product network to continue accelerating diversity outcomes in the technology industry and generating wealth for the Black community.
New CEO appointment will build upon the momentum of the organization, which has generated the equivalent of $21M in wealth for Black product talent.
SAN FRANCISCO, Feb. 22, 2023 (GLOBE NEWSWIRE) — Black Product Managers, the largest global nonprofit network for Black professionals in product, today announced the appointment of Acasia Wilson Feinberg as the organization's Chief Executive Officer (CEO). Wilson Feinberg joins Black Product Managers from The Cleveland Avenue Foundation for Education (CAFE) Group, where she was the Founding Executive Director for The 1954 Project. Acasia's installation heralds a new era for Black Product Managers, introducing a full-time executive to lead their efforts in increasing Black representation in the product management role and to provide opportunities for career growth and wealth generation for Black technologists. The search for a new chief executive to lead this progress for Black Product Managers was led by SRI Executive and its President of Global Executive Search, Jay Hussey.
Wilson Feinberg was the first member of The CAFE Group's initiative for championing Black leaders in education and was responsible for designing the program from the ground up. At The 1954 Project, she identified and scaled national programs oriented to support and accelerate the impact of underrepresented professionals. During her tenure, she helped raise more than $35M to support Black education nonprofit leaders.
Wilson Feinberg will kick off her CEO role at Black Product Managers with a focus on expanding the organization's fundraising efforts to support future member initiatives – including in-person conferences, career counseling, and skills development – and engaging and onboarding even more bright and innovative Black product talent around the world.
"Bringing in Acasia introduces a new era for Black Product Managers to strengthen its existing network and accelerate progress towards our ultimate goal: a world where Black product leaders have a seat at the table, making the products we know and love reflect the diversity of their users," said Jules Walter, Co-founder and Board Member of Black Product Managers. "As the first full-time CEO hire for our organization in its six-year history, we welcome the leadership of Acasia as we continue to deliver on our organization's important mission, expand our network, and elevate more Black leaders into highly influential roles in tech."
Black Product Managers was founded to build a community that teaches skills and creates opportunities through professional development and networking. Its member network of over 2,000 Black product managers offers access to accelerator programs, product coaching, and a suite of mentors from companies such as Meta, Google, Netflix, and more. In the last year, Black Product Managers:
Hosted three cohorts of its Level Up Program, a product management accelerator program in partnership with Asana, Meta, Google, Intuit, Etsy, Indeed, and LinkedIn.
Launched its first in-person Black Product Managers Conference, where it hosted 300 participants over Juneteenth weekend, including a keynote from Chris Cox, the Chief Product Officer of Meta.
Taught two-quarters of product curriculum to high-potential future Black product leaders from HBCUs in partnership with Black Venture Capital Consortium.
Introduced regional leadership to five global regions: East Coast (U.S.), Midwest/South (U.S.), West Coast (U.S.), Europe, and Africa.
"Black Product Managers' strategy for addressing economic mobility for the Black community and putting more Black voices at the center of product decision-making is direct and winnable. This organization has asserted its presence in a corner of tech where representation can be changed in a meaningful way," said Acasia Wilson Feinberg. "Especially as the PM scene expands in Chicago, where I'm based, I see a huge opportunity for increased membership in these new tech metros. I'm honored to join this team and scale their ongoing work of creating immediate and long-term change in tech, as its influence in our lives only continues to grow."
Through career mentorship and community support, Black Product Managers has landed and accelerated careers for hundreds of members, generating the equivalent of $21M in wealth for the Black community since 2021. With new leadership and momentum from the last year, Black Product Managers is focused on accelerating this impact through additional cohorts of its accelerator program, bringing in new partners, and building community through its annual conference. For more information on how to become a member of Black Product Managers or a partner for future programming please visit: BlackProductManagers.com
About Black Product Managers
Black Product Managers is the first nationwide network for Black professionals working in product. Today it's grown into a community of over 2,000 Black technologists from some of tech's most prominent companies – with the goal of reaching every Black PM across the globe. By helping Black product managers advance their careers and become product leaders, BPM is reshaping the tech industry to create more representation and leverage across product management at scale.
Media Contact
blackproductmanager@gmail.com