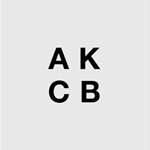 New Kid in Town, 'a Kid Called BEAST' Enters the Market,
CAPE CORAL, FL, Jan. 14, 2023 (GLOBE NEWSWIRE) — a KID called BEAST (AKCB), an augmented-reality digital collectible project, hosted on the Ethereum blockchain with an aim to bridge physical and digital culture through art, fashion, music, and technology, is all set to enter the NFT market, with minting starting on January 15, 2023, at 06 PM UTC. 
Web3 is bare across the corner and, in many aspects, already impacts today's modern world. NFTs are critical components of this new web ecosystem. Several record-breaking sales in recent years have cemented NFTs as the new black in the art world. These secure, authenticated digital certificates enable the acquisition of virtual art, opening up new revenue streams for artists. AKCB intends to revolutionize the Web3 and metaverse world with its culture-rich utilities and ecosystem.
AKCB – An Overview of the Ecosystem
With the goal to bridge the gap between the physical and digital worlds by offering a human-utility solution, AKCB promotes art and experiences by combining world-class art with augmented reality, disseminated throughout multiple social media and social community platforms.
Entering the BEAST Mode
The BEAST aka 'a Kid called BEAST' is an actual representation of our childhood version, a point in time where we were the true version of ourselves. The version of ourselves that did not have filters or concerns about what we want.
The mask depicts an altered personality that we use in digital playgrounds, a self-expression of who we wish to be on that particular day.
The project will feature 20 factions, each consisting of 500 BEASTS, which will work as individual neighborhoods, dubbed as "BEASTHOODS", in addition to the main community.
During the minting process, users will need to select personality traits. An algorithm will then determine a series of base traits for the BEAST and place the BEAST in its respective BEASTHOOD. This creates a level of personal attachment and builds a strong community involvement for holders. 
Upon minting, every beast is assigned to one of twenty BEASTHOODS. These BEASTHOODS will act as the internal community within the AKCB ecosystem. There will be competitions, giveaways and opportunities run between BEASTHOODS, providing further benefits to holders who will compete with the other BEASTHOODS for the added benefits. BEASTHOODS will have their own private chat to coordinate as well as an internal DAO structure to manage leadership, BEASTLIST charities, treasuries and more.
Find out which BeastHood suits you the best to select on the mint date by doing the personality quiz: https://aKIDcalledBEAST.com/quiz.
BEAST Vision and Plan 
AKCB is stacked with utility. Since day one, there will be lots to play with. 
BeastSwap will be the project's very own crypto DeFi swap that provides support for 7 chains and a lot of optimizations for swapping tokens quickly and easily.
BeastStudio will house the augmented reality 3D models and profile picture customizations, with definite access to IP rights to holders. For real-world utility, there is already a lot in the works for merch, toys, accessories, creative consumables, music and publicity stunts.
AKCB's brand values are straight to the point and guide the project in making decisions to build a formidable brand. AKCB gets excited about the collaboration and building something new, using all the knowledge and skills to innovate beyond the initial expectations.
Jaime Alvarez, the project's primary artist/co-founder, has worked on art directly for Nike, Apple, Facebook, Instagram, Meta, and Sony. The rest of the team is doxxed and includes experienced Web3 wizards, entrepreneurs and creatives.
Moreover, the project is currently in the early stages of establishing partnerships and integrating with various brands and influential opinion leaders. With over 75k followers on Twitter and over 45k followers on Discord, a KID called BEAST (AKCB) has been entirely a word-of-mouth project that will reach new heights once its key objectives are accomplished.
About the Project – a Kid called BEAST (AKCB)
AKCB is a community-oriented 3D AR digital collectible project that creates traditional lifestyles or design product experiences that were once only limited to physical objects. AKCB connects digital experiences to physical ones, with emerging technologies, cultivating a community that appreciates the frontier of culture.
Website | Twitter | Discord | Instagram | TikTok
A Kid called BEAST (AKCB)
Dave Ruiz
Hi@akidcalledbeast.com
https://www.akidcalledbeast.com/
Media Contributor
CryptoKidFinance (Telegram | Twitter)