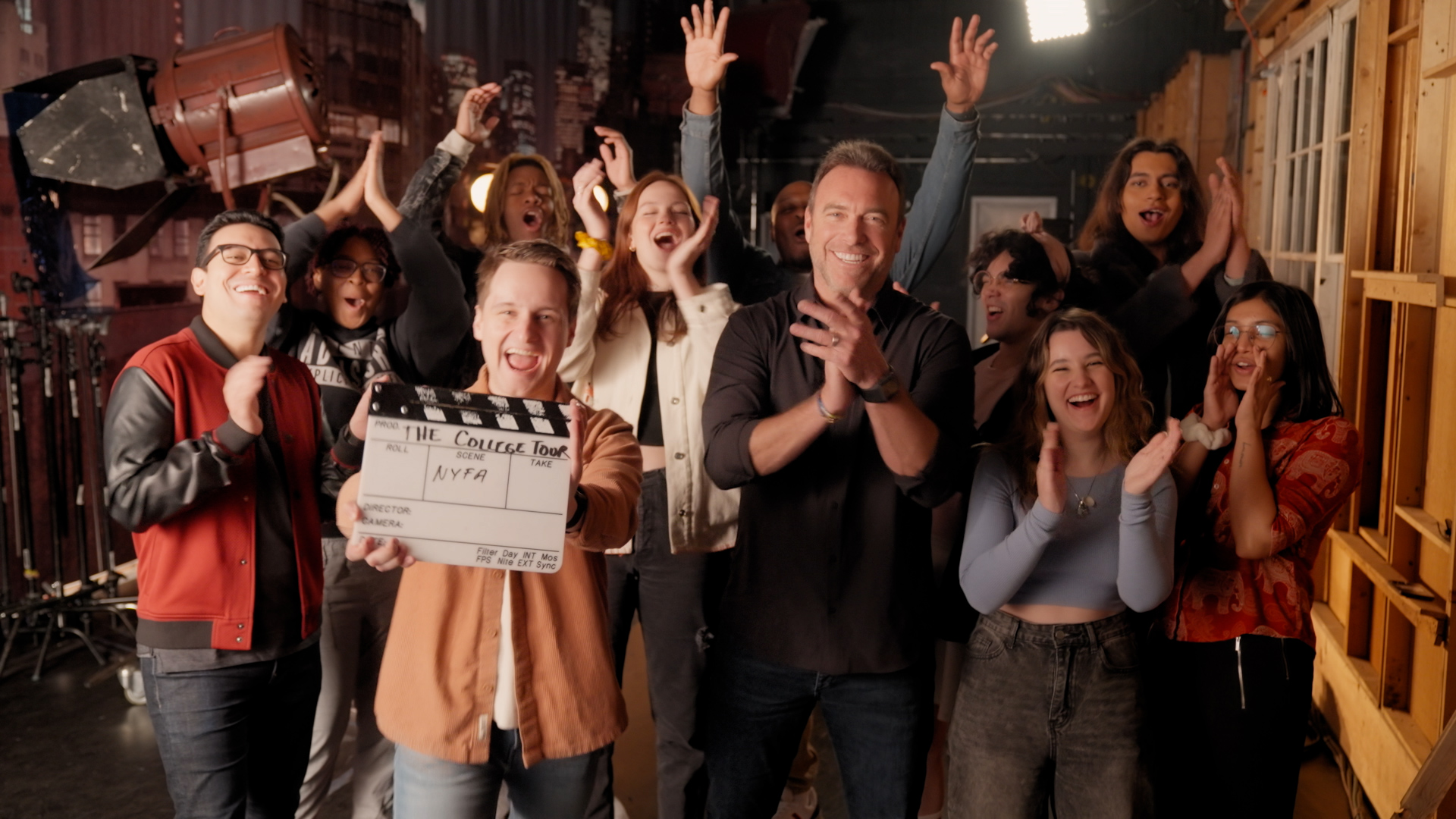 New York Film Academy Episode of 'The College Tour' to Air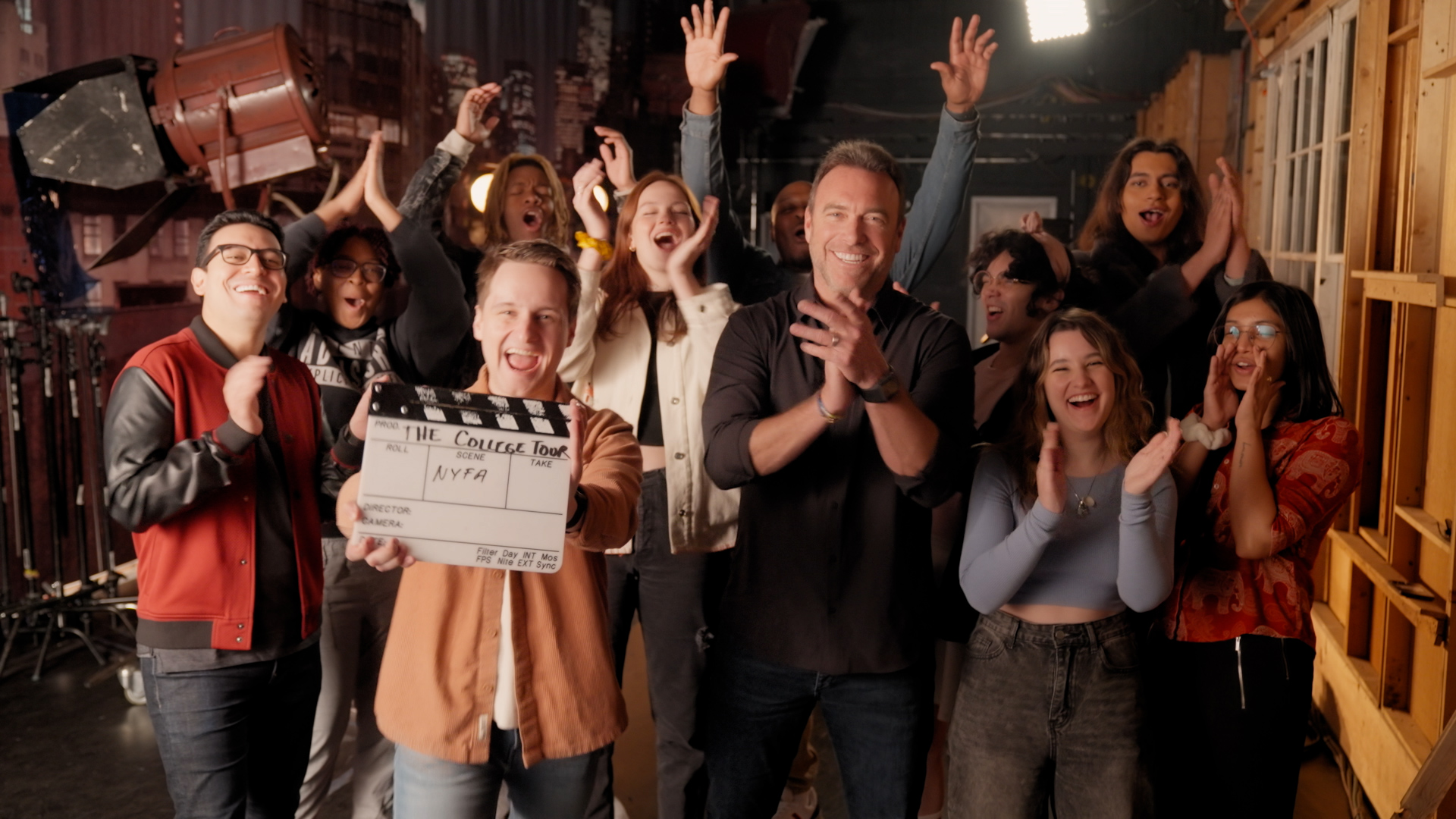 New York, NY, June 07, 2023 (GLOBE NEWSWIRE) — Known around the globe for its intensive hands-on programs in the art of film, media, and performance, the New York Film Academy (NYFA) is now headed to Amazon Prime in its very own episode of The College Tour this October 2023.
The series, hosted by Alex Boylan and produced by Lisa Hennessy and Burton Roberts, takes viewers onto college campuses across the United States to showcase their student life, facilities, and faculty members.
In partnership with The College Tour production crew, the episode was filmed across all three United States campuses. The episode highlights NYFA's diverse, passionate, and talented students as they practice their crafts with the school's industry-standard equipment, professional sets, sound stages, theatres, and post-production labs, underlining the hands-on aspect of NYFA's classes in the film, media, and performing arts.
In the backdrop of each segment, audiences see the latest camera and grip equipment, and the extensive high res sources available to students. Given NYFA's vibrant campus locations in New York City, Los Angeles, and Miami, and the rare opportunity to get the insider's view of the exciting world of film, media, and theatre production, this is likely to be the most visually stunning and engaging episode of the show.
"Our students and staff had a wonderful time filming our episode with 'The College Tour' production crew. Like those students looking for the right college for science or engineering, aspiring actors, filmmakers, writers, and performers can watch our episode and better understand why NYFA is a leading and renowned film, media, and performing arts college," said Michael J. Young, President of New York Film Academy.
Throughout the five-day production week, filmmaking, acting, musical theatre, screenwriting, and 3D animation students showcased their skills and talents with NYFA's impressive equipment on sets and sound stages. Ten students were showcased across the thirty-minute episode.
A-roll and b-roll were captured at locations like the Studio 5 soundstage at Burbank Studios, Universal Studios backlot, World Trade Center, Broadway, Lincoln Road, and Miami Beach. Students majoring in Filmmaking, Acting for Film, Producing, Screenwriting, Musical Theatre, and 3D Animation told their stories of why they came to NYFA, what they have achieved so far, and where they hope their education will take them in the future.
Some students filmed were in their first or second year in NYFA's Undergraduate Degree programs and gave viewers the opportunity to see the unique educational experience in film, media, and performing arts only available at NYFA.
Catch NYFA's episode of The College Tour now live on their website and to drop on Amazon Prime in October 2023.
About NYFA
New York Film Academy (NYFA) is a leading film, media, and performing arts college that offers intensive undergraduate and graduate degree programs, certificates, and workshops across a multitude of areas of study in New York City, Los Angeles, Miami, Gold Coast (Australia), Florence (Italy), Beijing (China) as well as online programs, allowing aspiring storytellers across the world to access valuable industry knowledge.
For more information, please visit nyfa.edu.
New York Film Academy to Air Episode of 'The College Tour' Season Nine