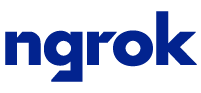 ngrok Launches Kubernetes Ingress Controller
SAN FRANCISCO, April 13, 2023 (GLOBE NEWSWIRE) — ngrok, the API-first ingress-as-a-service platform, today announced the ngrok Ingress Controller for Kubernetes. Now developers can create ingress to their production workloads running in Kubernetes clusters with the same ease and security they've come to love with ngrok.
More than six million developers use ngrok, but supporting production Kubernetes workloads requires different infrastructure and tooling. The ngrok Ingress Controller for Kubernetes packages the power and simplicity of the ngrok platform into the standard cloud-native APIs that developers and operations teams already integrate with.
"Other ingress controllers require operators to perform complex networking setup bespoke to each underlying environment," said Alan Shreve, founder and CEO of ngrok. "ngrok, by contrast, delivers a plug-and-play experience to any Kubernetes cluster. It eliminates operational burden by leveraging ngrok's global network to deliver ingress without requiring you to configure the underlying environment's hardware and network."
The ngrok Ingress Controller's unique architecture protects applications and accelerates workloads. It pushes traffic ingestion and middleware behaviors like OAuth, mutual TLS and load balancing to ngrok's global network, which blocks unauthenticated users and mitigates network attacks before they ever reach origin networks.
"The ngrok Kubernetes Ingress Controller provides a great alternative to the Consul API Gateway for providing ingress traffic into Consul service mesh, whether the mesh is powered by HashiCorp Cloud Platform or by servers on self-managed infrastructure," said David Yu, senior product manager at HashiCorp. "We're excited to see the capabilities they bring to Consul and the ecosystem as a whole."
Visit the ngrok blog or connect with the ngrok team at KubeCon Europe 2023 at booth #S78 to learn more about the ngrok Kubernetes Ingress Controller.
About ngrok
ngrok is a simplified, API-first ingress-as-a-service platform. More than six million developers at companies like Zendesk, Copado and Veritas trust ngrok to get their apps online faster and keep security happy. ngrok's simplicity has made it a de facto standard tool among developers, and the world's top technology brands — including Microsoft, GitHub, Okta, Shopify, Zoom and Twilio — recommend it throughout their documentation. The company is venture backed by Lightspeed Venture Partners and Coatue. Learn more at ngrok.com and follow the company on Twitter and LinkedIn.
Contact Information:
Jennifer Tanner
Look Left Marketing
ngrok@lookleftmarketing.com
A photo accompanying this announcement is available at https://www.globenewswire.com/NewsRoom/AttachmentNg/efbd15e1-a8f9-47d6-97e6-d4ef6c1bbe75