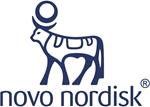 Notice for the Annual General Meeting of Novo Nordisk A/S
Bagsværd, Denmark, 22 February 2023 – The Annual General Meeting of Novo Nordisk A/S will be held on:
Thursday 23 March 2023 at 14.00 (CET)
The Annual General Meeting is held as a partially electronic general meeting. Accordingly, shareholders can choose between participating in person at Bella Center, Center Boulevard 5, DK-2300 Copenhagen S, Denmark or participating virtually via an IT application. We encourage shareholders to exercise their rights by submitting proxies or votes by correspondence in advance of the Annual General Meeting.
Also, Novo Nordisk offers the possibility of viewing the Annual General Meeting via live webcast on Novo Nordisk's website.
Please refer to the notice for further information. The notice for the Annual General Meeting, including Appendix: Candidates for the Board of Directors, is enclosed.
BOARD OF DIRECTORS
All Board members elected by the Annual General Meeting are up for election.
The Board of Directors proposes re-election of Helge Lund as chair of the Board and re-election of Henrik Poulsen as vice chair.
Jeppe Christiansen has decided not to stand for re-election as member of the Board.
The Board proposes re-election of the following Board members: Laurence Debroux, Andreas Fibig, Sylvie Grégoire, Kasim Kutay, Christina Law and Martin Mackay as members of the Board.
Novo Nordisk is a leading global healthcare company, founded in 1923 and headquartered in Denmark. Our purpose is to drive change to defeat diabetes and other serious chronic diseases such as obesity and rare blood and endocrine disorders. We do so by pioneering scientific breakthroughs, expanding access to our medicines, and working to prevent and ultimately cure disease. Novo Nordisk employs about 54,400 people in 80 countries and markets its products in around 170 countries. Novo Nordisk's B shares are listed on Nasdaq Copenhagen (Novo-B). Its ADRs are listed on the New York Stock Exchange (NVO). For more information, visit novonordisk.com, Facebook, Twitter, LinkedIn and YouTube.
Contact for further information
Company announcement No 14 / 2023