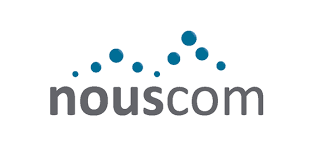 Nouscom Presents New Positive Translational Phase 1b Data
NOUS-PEV demonstrated good safety and immunogenicity, and induced durable neoantigen-specific T cell responses that were detected for over 6 months and increased T cell infiltration in tumors demonstrating positive anti-tumor activity in solid tumors
BASEL, Switzerland – 18th April 2023 – Nouscom, a clinical stage immuno-oncology company developing off-the-shelf and personalized viral vector immunotherapies, today announced new translational and biomarker data obtained from the ongoing Phase 1b trial evaluating NOUS-PEV in patients with metastatic melanoma. The data will be presented today in a Late-Breaking session at the 2023 American Association for Cancer Research (AACR) Annual Meeting.
Dr. Elisa Scarselli, Chief Scientific Officer and Co-Founder of Nouscom, said: "These translational data presented at AACR demonstrate NOUS-PEV, in combination with pembrolizumab, induces long-lasting, tumor-infiltrating memory T cells and anti-tumor activity in metastatic melanoma patients, further supporting the mechanism of actions driving clinical efficacy. Our results further validate the immunogenic potency of our viral vector platform targeting shared and personalized neoantigens. We look forward to advancing the clinical development of NOUS-PEV and reporting complete Phase 1 results later this year."
The abstract reports a greater than 90% success in manufacturing feasibility with a median vaccine release of 8 weeks from biopsy. NOUS-PEV was demonstrated to be safe, well tolerated and highly immunogenic, inducing potent neoantigen-specific CD4 and CD8 T cell responses that were detected for greater than six months in all evaluable patients. Biomarker analysis demonstrated neoantigen-specific increased T cell migration and infiltration in tumors in patients with durable clinical responses. Current clinical efficacy data from six melanoma patients with 11 months median follow up demonstrated 4 partial responses, 1 durable stable disease and 1 progressive disease.
Poster Presentation Details:
Title: NOUS-PEV, a Personalized Cancer Immunotherapy targeting neoantigens, induces long lasting, tumor infiltrating memory T cells
The abstract is available here.
Ends
About NOUS-PEV
NOUS-PEV is a personalized cancer immunotherapy designed for each patient based on selection and prioritization of mutations unique to that patient's tumor. The strategy is based on Nouscom's heterologous prime boost platform clinically validated by its lead off-the-shelf clinical development program NOUS-209. The platform is composed of a proprietary non-human adenoviral vector (GAd) and Modified Vaccinia Ankara viral vector (MVA). Each of the two viral vectors have the capacity to encode up to 60 personalized neoantigens selected and prioritized using the VENUS (Vaccine-Encoded Neontigens Unrestricted Selection) 1 proprietary algorithm.
NOUS-PEV is being evaluated in a Phase 1b (NCT04990479) clinical trial assessing the safety, feasibility and efficacy as per RECIST 1.1 criteria in combination with the anti-PD-1 checkpoint inhibitor pembrolizumab, in patients with either locally advanced 1L melanoma or 1L non-small cell lung cancer (NSCLC) expressing more than 50% PD-L1.
1. Leoni et al. VENUS, a Novel Selection Approach to Improve the Accuracy of Neoantigens' Prediction. Vaccines 9, 2021
About Nouscom
Nouscom is a clinical stage immuno-oncology company developing next-generation, off-the-shelf and personalized cancer immunotherapies. Nouscom's proprietary viral vector platform has the capacity to encode for large payloads of neoantigens or other immunomodulators and to safely and potently harness the power of the immune system.
Nouscom is currently advancing the clinical development of its wholly owned programs:
NOUS-209, an off-the-shelf cancer immunotherapy for the treatment of MSI-H solid tumors in combination with pembrolizumabNOUS-209, an off-the-shelf monotherapy in Lynch Syndrome Carriers with potential to 'intercept cancer' before it occursNOUS-PEV, a personalized cancer immunotherapy for the treatment of advanced melanoma or lung cancer
Nouscom has also exclusively out-licensed VAC-85135, an off-the-shelf immunotherapy developed under a multi-project agreement, which is currently under evaluation in a Phase 1 trial for the treatment of Myeloproliferative Neoplasms sponsored by Janssen Research & Development and Bristol-Myers Squibb.
For more information on Nouscom, please visit the company's website at www.nouscom.com or follow us on LinkedIn.
Contacts
Nouscom
Rick Davis, COO
E : info@nouscom.com
T : +41 61 201 1835MEDiSTRAVA Consulting
Sylvie Berrebi, Eleanor Perkin
E : nouscom@medistrava.com
T : +44 (0)203 928 6900