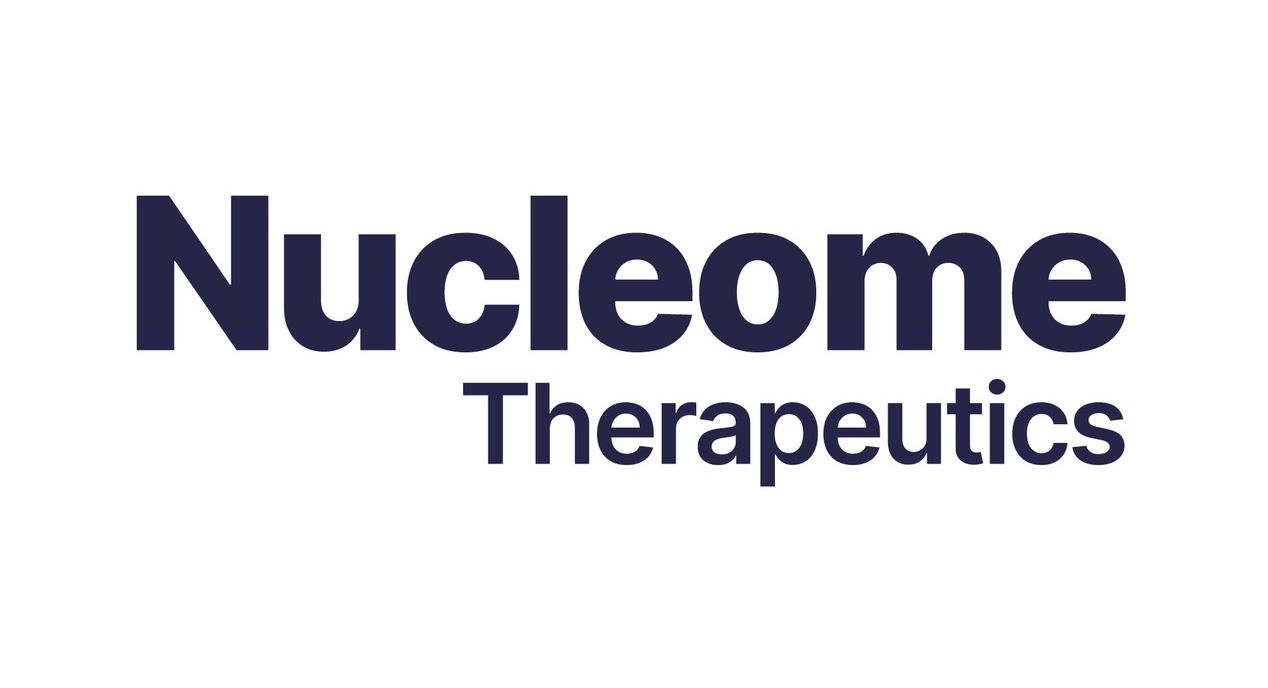 Nucleome Therapeutics appoints Dr Russell Greig as
Nucleome Therapeutics appoints Dr Russell Greig as Non-Executive Chair of the Board
Dr Greig brings more than 40 years of experience in the biopharmaceutical sectorExperienced Chair who has led numerous companies through key value inflection points
Oxford, UK, 6 September 2023 – Nucleome Therapeutics ('Nucleome' or 'the Company'), a biotechnology company decoding the dark matter of the human genome for translational medicine, today announces the appointment of Dr Russell Greig as Non-Executive Chair of the Board of Directors, with immediate effect.
Dr Greig brings over four decades of experience in the biopharmaceutical industry, with strong expertise in research and development, business development, strategic transactions and commercial operations. He spent three decades at GSK where he held positions of increasing responsibility, including President of the International Pharmaceuticals Division, and was a member of GSK's Corporate Executive Team. He was also President of SR One, GSK's Corporate Venture Group between 2008 and 2010. Currently, Dr Greig is Chair of BiomX (Israel/USA), eTheRNA (Belgium) and Cardior (Germany). Previously, he was Chair of Sanifit (Spain; acquired by Vifor Pharma in 2021) and a Board Director and Chair at Ablynx (Belgium; acquired by Sanofi in 2018). Dr Greig holds a BSc and PhD in Biochemistry from The University of Manchester (UK), and held postdoctoral positions at The University of Oregon (USA) and The University of British Colombia (Canada).
This appointment comes at a pivotal time for Nucleome: the Company raised an oversubscribed £37.5 million Series A financing round in October 2022 and continues to advance its 3D genomics platform, translating ground-breaking science to a portfolio of first-in-class programmes for autoimmune diseases. With proprietary genomic data on the function of the dark genome, Nucleome is able to determine the role of disease-causing variants and link these to genes, allowing for the identification of first-in-class drug targets for next-generation genetics-based precision medicines.
"Russell's wealth of expertise in the pharmaceutical and biotech sectors including his successful career as a leader across multiple disciplines at GSK, and his role as Chair at a myriad of biotech companies that have delivered transformative value to patients and outstanding financial outcomes for investors, will be invaluable during this exciting phase of growth for Nucleome," commented Dr Danuta Jeziorska, Chief Executive Officer and Founder of Nucleome. "I am delighted to welcome Russell to our Board of Directors and look forward to working closely with him."
Dr Russell Greig, Non-Executive Chair of the Board of Directors at Nucleome, said: "Nucleome's transformative potential in reshaping how we discover and develop precision medicines is truly remarkable. The Company is unlocking the value of a largely unexplored territory of the genome that can lead to the identification of high-value differentiated drug targets underlying the pathology of multiple diseases for which no effective treatments are available. This breakthrough science together with a strong commercial strategy and an experienced management team led by CEO Danuta Jeziorska, has already attracted significant investment from high calibre life science investors and interest from Pharma. I am delighted to join Nucleome as Chair and to work closely with Danuta and the Board."
– Ends –
About Nucleome Therapeutics
Nucleome Therapeutics is decoding the dark matter of the human genome to uncover novel ways to treat disease. The dark genome holds more than 90% of disease-linked genetic variants whose value remains untapped, representing a significant opportunity for drug discovery and development. The Company has the unique ability to link these variants to gene function and precisely map disease pathways. Nucleome's cell type-specific platform creates high resolution 3D genome structure maps and enables variant functional validation at scale in primary cell types, enabling the discovery and development of novel, better and safer drugs. The initial focus of the Company is on lymphocytes and related autoimmune disease. Nucleome's ambition is to build a robust pipeline of drug assets, with corresponding biomarkers. Nucleome Therapeutics was founded by leading experts in gene regulation from the University of Oxford. For more information, please visit www.nucleome.com.
For more information, please contact:
Nucleome Therapeutics
Dr Danuta Jeziorska, Chief Executive Officer & Founder
contact@nucleome.com
Consilium Strategic Communications
Mary-Jane Elliott/Sukaina Virji/Stella Lempidaki
Nucleome@consilium-comms.com