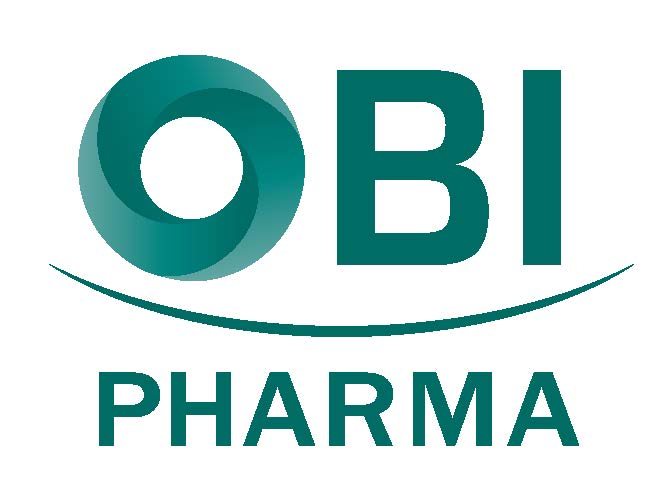 OBI Pharma Announces Executive Leadership Management Change
Dr. Wang appointed by the OBI Pharma Board of Directors as Chief Executive Officer to lead OBI Pharma with a vision and to bring innovative cancer therapies to patients globally. She brings a wealth of global executive management, regulatory, and drug approval experience in five therapeutic areas including cancer drug development, during a ~ 30-year tenure at Bristol Myers Squibb Company.
TAIPEI, Taiwan, June 02, 2023 (GLOBE NEWSWIRE) — OBI Pharma, Inc. (TPEx: 4174) | Effective immediately, the OBI Pharma Board of Directors have appointed Heidi Wang, Ph.D. as Chief Executive Officer, a position previously held by Chairman and CEO, Yun Yen, MD. "We are excited that Dr. Wang has been appointed CEO of OBI Pharma to bring strategic vision and lead the organization with our innovative cancer therapeutics pipeline, towards successful development and potentially regulatory approvals worldwide. Dr. Wang brings a wealth of global executive management, scientific knowledge, development, and regulatory experience during her ~30 years tenure at Bristol Myers Squibb company (BMS)™.
"I am excited to contribute to the future direction and success of OBI Pharma as a potential leading cancer therapeutics biopharma company. I am impressed with the dedication and accomplishments of the organization to date. Additionally, with OBI's innovative cancer pipeline under clinical trials to address unmet medical needs, it is an exciting time to join the organization," stated Dr. Wang. Dr. Wang will report to Yun Yen, M.D, OBI Pharma's Chairman of the Board.
Prior to joining OBI Pharma, she was Vice President, Head of Global Regulatory Sciences Oncology. Additionally, she has held executive and senior management roles of increasing responsibilities as Interim Head of R&D and Regulatory in China, US and International Regulatory Strategy, Global Product Labeling, Medical Communications, and Research Discovery. Dr. Wang has received the following degrees: Ph.D. and M.S. degrees at the University of Notre Dame (South Bend, IN) and B.S. degree at Fu-Jen University (Taipei, Taiwan). She also received postdoctoral training in cancer biology at The Cold Spring Harbor Laboratory (Cold Spring Harbor, NY). She has won numerous awards and authored numerous scientific publications during her career.
About OBI Pharma
OBI Pharma, Inc., is a Taiwanese biopharmaceutical company that was established in 2002. Its mission is to develop and license novel therapeutic agents for important unmet medical needs against promising cancer targets such as the Globo series of glycosphingolipids (including Globo H and SSEA-4), AKR1C3, Trop-2, and others.
The company's novel first-in-class immuno-oncology portfolio targeting Globo H includes: two Globo H active immunotherapy vaccines, Adagloxad Simolenin (formerly OBI-822) and OBI 833; the Globo H antibody-drug conjugate (ADC) OBI-999, and the Globo H CAR T-cell therapeutic OBI-R007. OBI's pipeline also includes the first-in-class AKR1C3-targeted small-molecule prodrug OBI-3424, which selectively releases a potent DNA-alkylating antitumor agent in the presence of the aldo-keto reductase 1C3 (AKR1C3) enzyme, and the novel next generation Trop-2 ADC, R992, which is designed to target 1st generation Trop-2-ADC resistant cancers. Additional information can be found at www.obipharma.com.
Forward-Looking Statements
Statements included in this press release that are not a description of historical facts are forward-looking statements within the meaning of the Private Securities Litigation Reform Act of 1995. Such forward-looking statements include, but are not limited to, statements about future clinical trials, results and the timing of such trials and results. Such risk factors are identified and discussed from time to time in OBI Pharma's reports and presentations, including OBI Pharma's filings with the Taiwan Securities and Futures Bureau.
COMPANY CONTACT:
Kevin Poulos
OBI Pharma USA, Inc.
1.619.537.7698 Ext. 102
kpoulos@obipharmausa.com