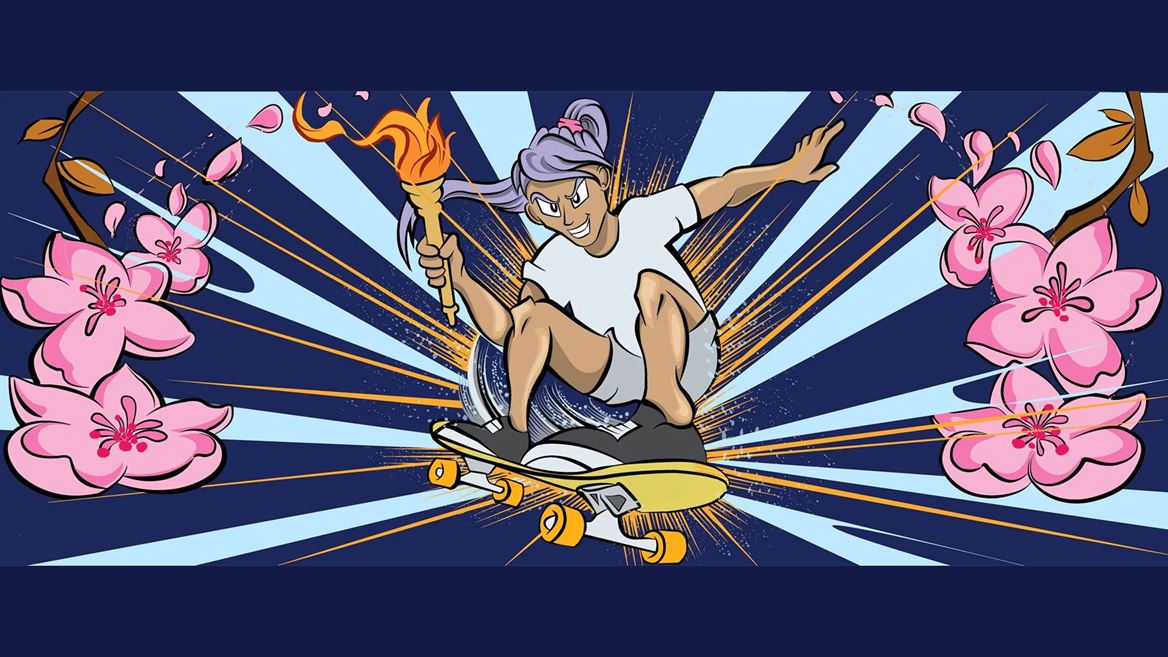 Olympian Artists invited to join programme ahead of selection for Paris 2024
28 Nov 2022 – The Olympic Foundation for Culture and Heritage (OFCH) is announcing the next edition of the Olympian Artists programme, after successful projects at the Olympic Games PyeongChang 2018, Tokyo 2020 and Beijing 2022. In the run-up to Paris 2024, Olympians and Paralympians who practise an artform are invited to join this unique programme led by the IOC, which offers them a global platform to share their experiences as both athletes and artists.
The Olympian Artists programme provides a forum for Olympians to share their life's work and stories as both athletes and artists. All Olympians who engage in the creative arts, in a professional capacity or as amateurs, are invited to register their interest here in order to receive updates on the programme and requests for proposals for participation in future activities and projects, when these are issued by the OFCH.
The Olympian Artists programme is open to all Olympians and Paralympians, active or retired, who engage with creative arts either professionally or as amateurs. First launched at the Olympic Winter Games PyeongChang 2018 in collaboration with the World Olympians Association, the programme offers opportunities to a selected number of Olympians to produce and present new works of art, during and between editions of the Olympic Games, to offer a creative interpretation of their experience at the Games and the timeless Olympic values. The initiative supports the framework of Olympic Agenda 2020+5, the strategic roadmap for the future of the Olympic Movement, which seeks to "reach out beyond the Olympic community".
"As we continue to build this programme, we take cues from the recommendations of Olympic Agenda 2020+5, which in turn is inspired by global trends," said OFCH Director Angelita Teo. "The aim of the programme is to celebrate Olympians who are multifaceted, to make enduring creative contributions to society, and to provide hope for young people, individuals and communities through engagement with creative arts and the Olympic values."
At the Olympic Games Tokyo 2020, a group exhibition of Olympian Artists' works was presented as part of the inaugural Olympic Agora, an overarching cultural programme that created a space for sport, art, culture and education to meet. Entitled "The Noren Curtains", this site-specific exhibition showcased 30 new works by five Olympians and one Paralympian at the Mitsukoshimae metro station in Tokyo, spanning photography, painting, graffiti and graphic design.
For Hannah Wilkinson, who competed at Tokyo 2020 as a member of the New Zealand football team, the programme presented an opportunity to find balance.
"Being an Olympian is an enormous honour, as it defines my approach to being the best I can be in every aspect of life," said Wilkinson, who has represented New Zealand at three FIFA Women's World Cups and three Olympic Games. "Being an elite athlete, sometimes the pressure can seep in. When this happens, art is my retreat where I can re-balance myself."
At Beijing 2022, the Olympian Artists programme featured seven Olympians and their artworks in the form of painting, graphic design, art photography and Chinese brush painting.
Canadian-born skier Laurenne Ross said, "Being an Olympian has allowed me to see the world through two sets of eyes: from the perspective of a professional athlete and from the perspective of an artist. My travels as an Olympic skier have inspired much of my artistic work and allowed me to view different cultures from a more balanced and nuanced perspective."