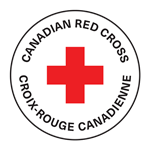 One year on, the humanitarian crisis deepens in Ukraine
OTTAWA, Feb. 24, 2023 (GLOBE NEWSWIRE) — As we mark one year of conflict, the Red Cross remains focussed on providing humanitarian assistance to people in Ukraine and to those displaced in nearby countries. The situation remains dire with the number of people impacted in the millions. Red Cross teams remain committed to providing immediate support including shelter, food, hygiene items, and cash assistance. As the conflict persists, the need for health and psychological supports are increasing significantly.
Over the past year, the Canadian Red Cross has been working closely with its Red Cross Red Crescent movement partners to provide neutral and impartial humanitarian assistance and has provided:
More than 14 million people with emergency relief items including food, water, and blankets.
More than 1 million people with health services.
More than 328,000 people in Ukraine with mental health and psychological support.
Improved access to water for 10.5 million people.
Adequate heating to 1.4 million people.
As the conflict persists, the Red Cross is providing improved access to healthcare and psychological supports for people dealing with trauma caused by the armed conflict. The Canadian Red Cross has been working closely with the Ukrainian Red Cross to address emerging needs and is funding four Mobile Health Units, to provide medical services to people requiring care. Staffed by local doctors and nurses, and personnel from Ukrainian Red Cross, Mobile Health Teams provide health assessments, medication, treatment for minor injuries, and referrals for additional care.
Beginning in August 2022, teams with the Mobile Health Units have provided:
More than 436 visits in urban or rural locations.
More than 8,000 primary healthcare consultations.
In addition, the Canadian Red Cross is funding the salaries of 10 psychotherapists at Lviv hospital, due to the increased need for mental health supports across the country. The program has:
Provided 1,282 therapy sessions to 220 individuals which has contributed to improving their wellbeing.
The situation in Ukraine and surrounding countries is evolving daily. The Canadian Red Cross continues to work closely with the Ukrainian Red Cross and other national Red Cross societies to help support immediate and long-term needs in the region.
Quote:
"The strength and resilience of the Ukrainian people is remarkable as each and every day, they are faced with the long-term impacts of armed conflict. I am always grateful for the dedication of the Red Cross personnel who continue to respond and provide assistance, all the while experiencing the same impacts of the people they are helping. The Red Cross Movement will continue to provide lifesaving assistance to those in need. We will be there to support the people in Ukraine for as long as we're needed."
– Conrad Sauvé, President and CEO, Canadian Red Cross
The Canadian Red Cross wishes to thank Canadians and the Government of Canada for their generosity in support of the Red Cross response in Ukraine and surrounding countries where people are displaced. People living in Canada wishing to donate to the Ukraine Humanitarian Crisis Appeal can do so: Online at redcross.ca or by calling 1-800-418-1111
To date, the Canadian Red Cross Ukraine Humanitarian Crisis Appeal has raised $201 million which includes the matching contribution from the Government of Canada. 
Additional Resources
Video | @RedCrossCanada | facebook.com/CanadianRedCross | redcross.ca/blog
Red Cross donor inquiries: WeCare@redcross.ca or 1-800-418-1111
About the Canadian Red Cross
Here in Canada and overseas, the Red Cross stands ready to help people before, during and after a disaster. As a member of the International Red Cross and Red Crescent Movement – which is made up of the International Federation of Red Cross and Red Crescent Societies, the International Committee of the Red Cross and 192 national Red Cross and Red Crescent societies – the Canadian Red Cross is dedicated to helping people and communities in Canada and around the world in times of need and supporting them in strengthening their resilience.
MEDIA CONTACTS
English Media: 1-877-599-9602
French Media: 1-888-418-9111