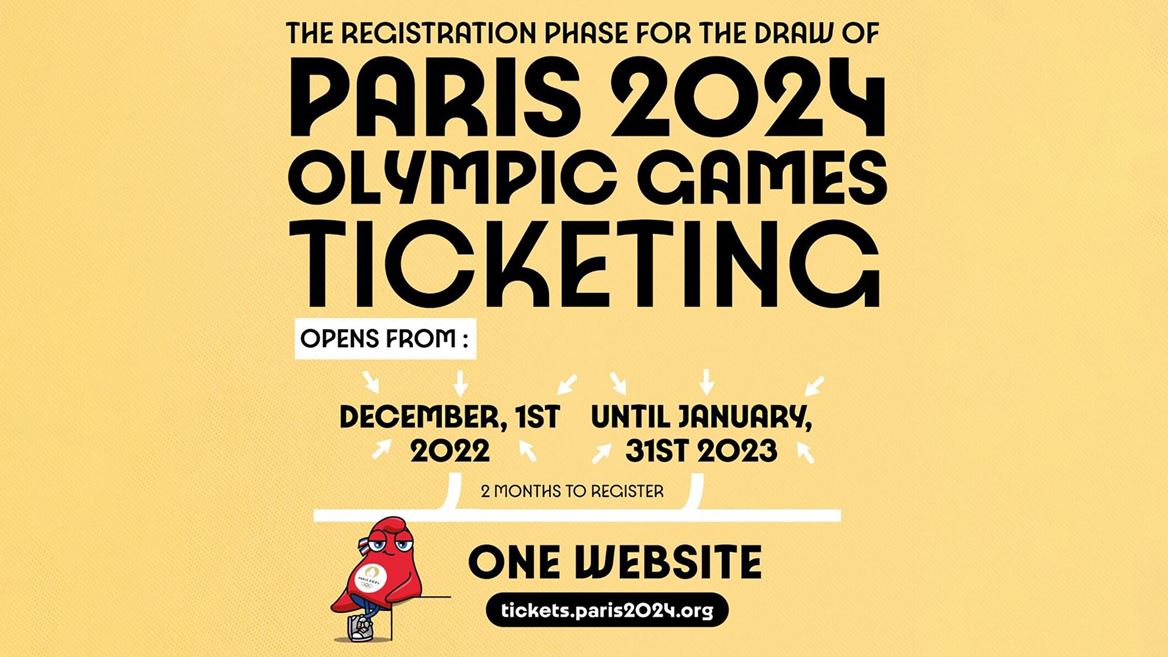 Paris 2024 ticket draw registration now open
02 Dec 2022 – Registration for the Olympic Games Paris 2024 ticket draw is now open, giving fans two months to sign up for an opportunity to win a timeslot to buy the first public tickets, in February 2023.
People around the world can register for the ticket packs draw until 31 January 2023. Those who are successful in the draw will be allocated 48-hour timeslots between 15 February and 15 March 2023 to purchase their ticket packs.
Each ticket pack will include three sessions, assembled according to the purchaser's preferences. Buyers will be able to choose three sessions from all the sports on the programme, subject to availability and choice, and select up to six tickets for each session.
Packs are designed to be flexible to suit the purchaser's needs, whether they are attending on their own, with friends or as a family, with a maximum number of 30 tickets allowed per account in all Olympic sales phases combined.
Tickets for all Olympic venues (except for surfing and the Opening Ceremony) will be available during this first phase of public sales, giving fans the opportunity to experience world-class sport set against the backdrop of France and Paris' world-famous landmarks.
For the first time in Olympic history, tickets will be sold exclusively on a single, centralised and digital platform, which will be open to all fans at the same time. Registration and ticket sales will be conducted only through one official source – the Paris 2024 website, 
Through this platform, nearly 10 million tickets will be available for the Olympic Games, with one million of these priced at just EUR 24 and almost half priced at EUR 50 or less for the general public. Paris 2024 has committed to accessible and affordable Games, and these ticket prices are available across the 32 sports on the Olympic Games programme (with the exception of surfing, for which tickets will not be sold).
Speaking about the registration opening, Paris 2024 President Tony Estanguet said: "We really wish to make Paris 2024 the first "Games Wide Open", and we are fully dedicated to bringing this concept to life. We are so looking forward to the prospect of Paris sharing its iconic locations and venues with fans, in order for them to feel the emotion and magical atmosphere that full stadiums will provide. It is not just the athletes who are getting ready for the Games; it's the spectators too, and their journey starts now!"
Registration for the single ticket lottery will be open from March until May 2023, with winners given timeslots to purchase single tickets later in May. Then, in the autumn of 2023, more than three million tickets will go on sale for the Paralympic Games.
In recognition of Visa's long-standing partnership with the Olympic and Paralympic Games, Visa is the Official Way to Pay.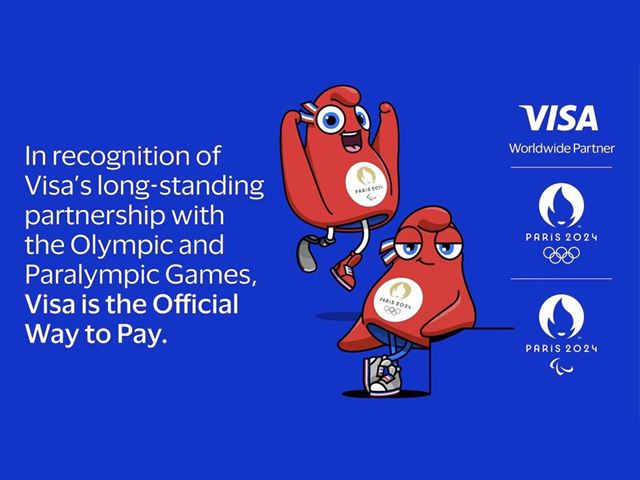 Buy only from official sources
By buying tickets or hospitality packages outside the official channels, the buyer runs the risk that tickets or packages will not be delivered to them or will be cancelled by the Paris 2024 Organising Committee in accordance with the terms and conditions. In addition, all buyers are informed that the unauthorised sale or re-sale of tickets outside the official channels constitutes an offence under French law.
Hospitality packages versus ticketing
Tickets allow fans to attend one or more events during the Olympic Games and are sold on a standalone basis. They are available only through the official Paris 2024 ticketing website.
Hospitality options offer standard or customised packages that include guaranteed tickets and access to on-site hospitality venues, as well as travel, accommodation and other activities. They are available only through On Location and its sub-distributors' network.
For more information about Paris 2024 ticket sales, click here.
The Olympic Games Paris 2024 will take place between 26 July and 11 August, followed by the Paralympic Games from 28 August until 8 September.
​