Pintuck & Purl To Represent BERNINA At New England Quilt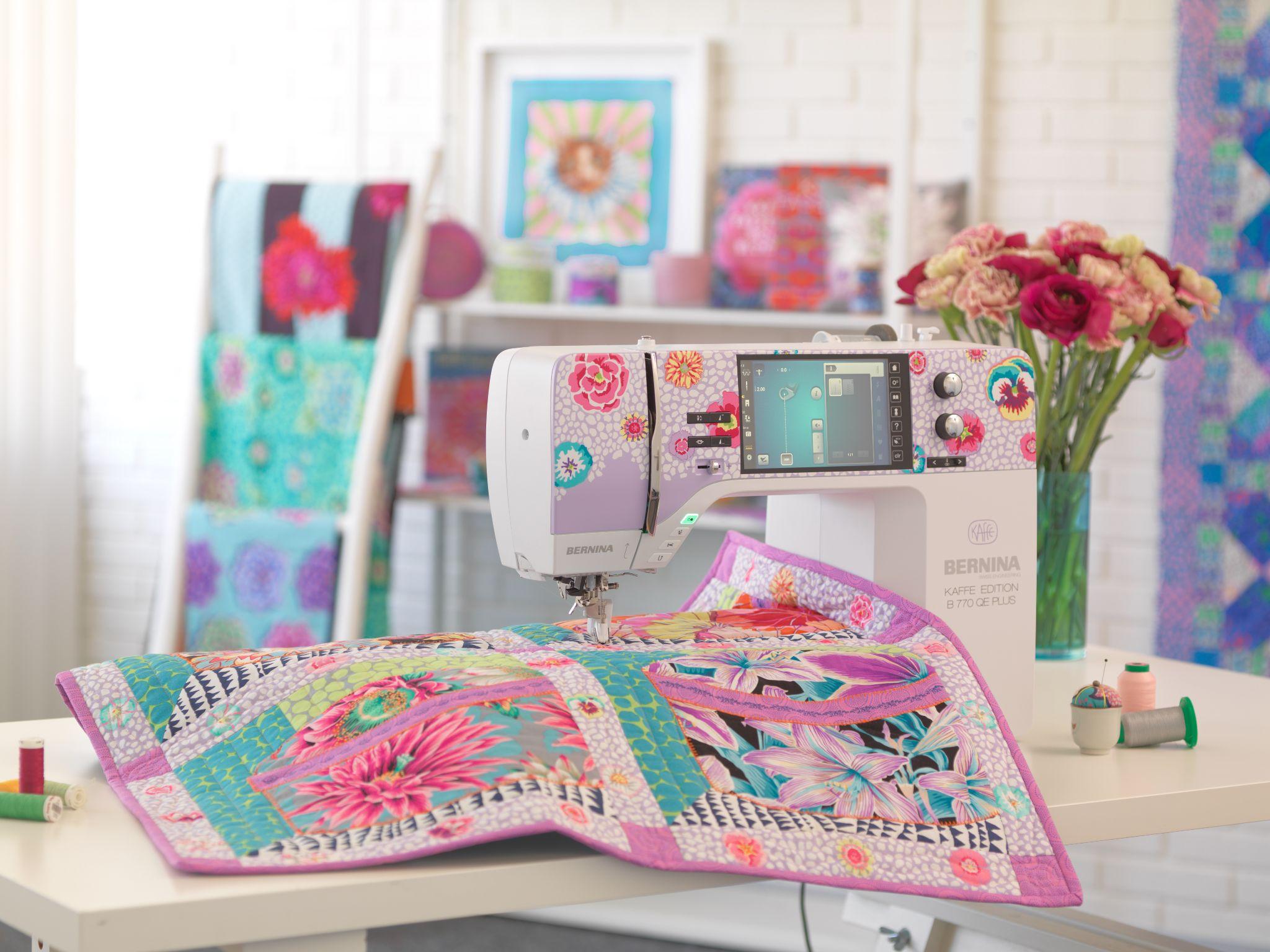 NORTH HAMPTON, N.H., April 18, 2023 (GLOBE NEWSWIRE) — BERNINA dealer, Pintuck & Purl, will be at the upcoming New England Quilt Expo from Wednesday, April 19th to Saturday, April 22nd representing and showcasing both new and popular machines from the BERNINA brand.
Pintuck & Purl will be presenting the best of BERNINA during the New England Quilt Expo this month. The dealer will have Special Edition Kaffe quilting and embroidery machines in addition to the well-known BERNINA Q Series longarm quilting machines. All are welcome to join during the expo's hours on Wednesday through Friday from 9am to 5pm and Saturday from 9am to 4pm.
The New England Expo will be hosted at the DoubleTree by Hilton located in Manchester Downtown at 700 Elm Street, Manchester, NH. A variety of vendors, classes, lectures, quilt displays, and more will be available for all to enjoy. Tickets can be purchased at the door.
To shop BERNINA and/or to enjoy classes and events, visit Pintuck & Purl at 69 Lafayette Road, North Hampton, NH or online at pintuckandpurl.com.
ABOUT BERNINA
BERNINA is the world's premier manufacturer of quality state-of-the-art sewing, quilting and embroidery machines, overlockers and embroidery software. Since being founded over 125 years ago, BERNINA has maintained a strong commitment to serving the creative community. This dedication threads through the Swiss precision found in every machine, the training and education available through our over 400 fully trained independent BERNINA Dealers and the endless tutorials and content shared on BERNINA's blog and social media channels. BERNINA products are designed for beginning to advanced sewists and priced to meet a variety of budgets, with new products being introduced every year.
A photo accompanying this announcement is available at https://www.globenewswire.com/NewsRoom/AttachmentNg/2b0af01f-e80e-4b56-ada5-22208895d273