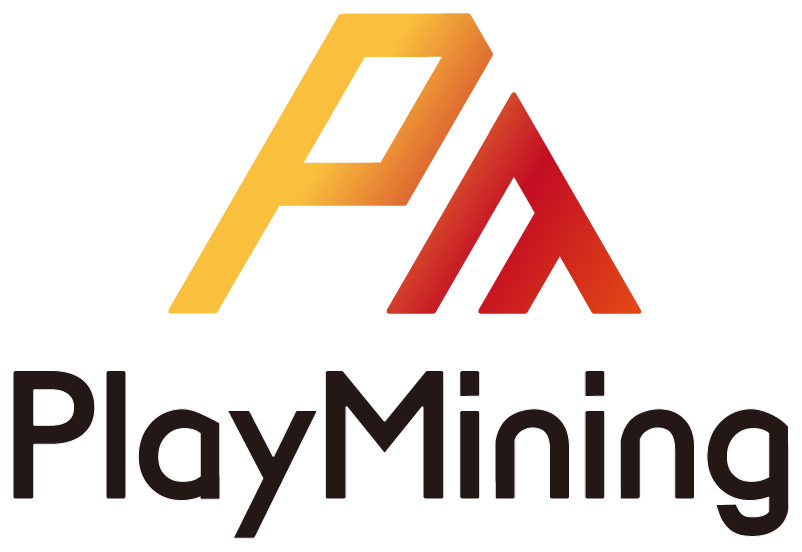 PlayMining GameFi Platform Unveils Revolutionary "Product
SINGAPORE, March 14, 2023 (GLOBE NEWSWIRE) — Digital Entertainment Asset (DEA), a Singapore-based global Web3 entertainment company, has launched 'Product Placement NFTs' as a new advertising solution that allows companies and individuals to create original NFTs on the PlayMining GameFi platform.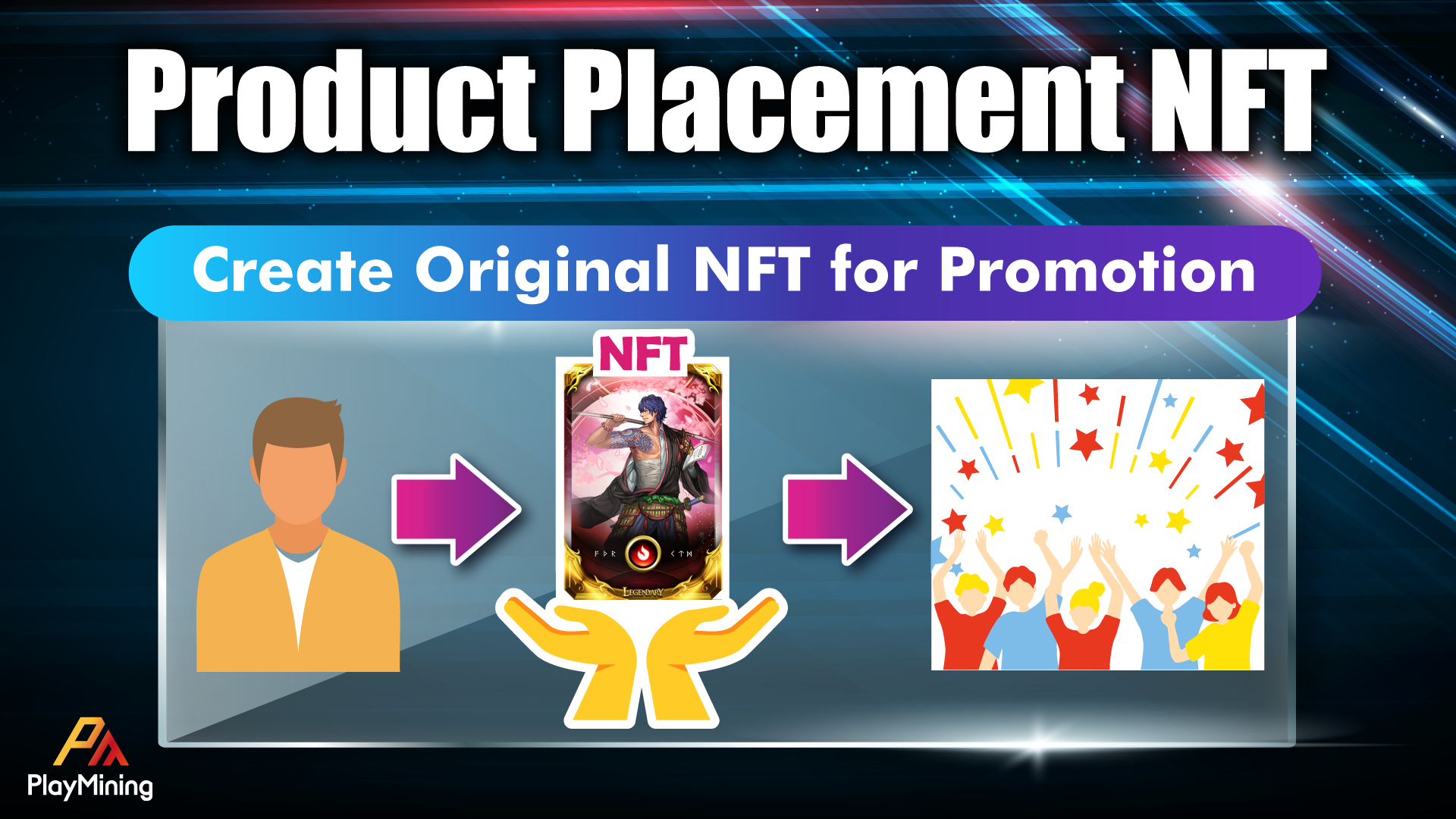 Product placement is a sophisticated advertising technique that seamlessly integrates branded products into content, captivating audiences in an organic and unobtrusive manner.
"By creating Product Placement NFTs on PlayMining, anyone can easily showcase products and services with original NFTs," said DEA co-founder and co-CEO, Naohito Yoshida. "These NFTs not only serve as promotional tools, but also have utility within PlayMining games, making them valuable assets that can be sold and distributed to the 2.7 million users on the PlayMining platform."
By offering NFTs with utility, companies can expect higher user interest and engagement compared to traditional advertising methods. Users can organically interact with the product or service during their usual gaming experience, reducing the risk of unpleasant advertising damaging a brand's image.
Businesses can also expect an increase in revenue through this advertising model, with NFT sales generating direct profits. Players' brand loyalty can also be enhanced as they use the NFTs in-game via blockchain smart contracts, resulting in further profits from secondary transactions. This solution offers an ambitious approach to simultaneously securing effective advertising and business revenue.
To take advantage of this exciting opportunity, DEA invites interested companies and individuals to apply using this web form:
https://docs.google.com/forms/d/e/1FAIpQLSeAefoqrNcPr6DRSdMMQn9NVIVVTnoZnR2OqQdgB6beUlsLhw/viewform
"Through Product Placement NFTs, DEA aims to accelerate an inflow of advertising and promotion spending into the PlayMining ecosystem, thereby stabilizing the price of PlayMining's DEAPcoin ($DEP) cryptocurrency token and providing a sustainable Play-and-Earn (P&E) experience for everyone," Yoshida said.
A Rapidly Expanding GameFi Platform
PlayMining has a catalog of casual P&E titles, including Job Tribes, Cookin' Burger, Menya Dragon Ramen, Graffiti Racer and Lucky Farmer, all of which allow players to earn DEP through play. A number of other games are in active development and scheduled to launch at various times throughout 2023.
The GameFi platform also features the PlayMining NFT marketplace, where players can spend DEP or fiat to purchase game NFTs — and Product Placement NFTs — that have utility in the PlayMining games they like to play. The marketplace also sells art NFTs by famous Japanese anime, manga and video game creators involved in famous franchises such as Fairy Tale, Dragon Quest and Final Fantasy. The PlayMining NFT marketplace pays out royalties to creators of both official and fan art, with over SG$9 million in royalties distributed within the past two years.
In addition to using DEP to purchase NFTs, players can also sell the tokens directly back to DEA or trade them on popular cryptocurrency exchanges. DEP was the first P&E token to be officially approved by the Financial Service Agency of Japan.
DEA is keenly interested in democratizing content on PlayMining through collaborative content creation. They have been trialing this concept with the Fujiwara Kamui Verse, an ongoing metaverse initiative in which fans are co-creating a manga series with famed manga artist Kamui Fujiwara. A new GameFi title based around player co-creation is also in development — SOUL Fusers will allow players to collaborate on the designs of monster "SOUL" NFTs to be used in the game.
"PlayMining boasts a very large and vibrant community and actively pursues innovations in the industry," said DEA's other co-founder and co-CEO Kozo Yamada. "We make games that appeal to the largest gaming demographic in the world — the casual players — making PlayMining an appealing platform for brands considering product placement advertising."
DEA has a number of high-profile Web3 partnerships, including with Rakuten Group, Yield Guild Games Southeast Asia (YGG SEA) and TV Tokyo.
About Digital Entertainment Asset
Digital Entertainment Asset Pte. Ltd. (DEA) is a Singapore-based global Web3 entertainment company founded in August 2018. DEA is a developer of Play and Earn (P&E) games — also recently referred to as Play and Earn (P&E) games. DEA also operates the PlayMining NFT game platform, the PlayMining NFT marketplace, the PlayMining Verse metaverse project and DEAPcoin — the first P&E token approved by the Financial Service Agency of Japan. The team is headed by two co-CEOs — Naohito Yoshida and Kozo Yamada — who together bring decades of experience in founding successful startups (with 3 IPOs), creating hit video games, producing Web TV programs and a deep understanding of NFT gaming.
About PlayMining
PlayMining is a GameFi and metaverse platform that empowers creators who would otherwise benefit very little in the traditional IP creation industry. The PlayMining platform is a new business model for content creation, featuring an NFT Marketplace powered by the PlayMining DEAPcoin ($DEP), paired with an NFT gaming and Metaverse platform. Featuring both in-house games as well as third-party projects with their own native tokens that allow creators to capture nearly all of the value they create, the PlayMining platform has 2.7 million users and a catalog of P&E game titles including Job Tribes, Cookin' Burger, Menya Dragon Ramen, Graffiti Racer and Lucky Farmer.
Official Channels
DEA Website: https://dea.sg
PlayMining Website: https://playmining.com
PlayMining Discord: https://discord.com/invite/xWeHGdt
PlayMining Twitter: https://twitter.com/PlayMining_SG
PlayMining Facebook: https://www.facebook.com/PlayMining/
PlayMining Medium: https://medium.com/playmining-game
PlayMining Youtube: https://www.youtube.com/channel/UCGWmK0RLV4SB_PSXpj2j6dw
PlayMining Contact: tomoyuki_takasugi@dea.sg
Media Contact
cecilia@yourprstrategist.com
dean@yourprstrategist.com
A photo accompanying this announcement is available at https://www.globenewswire.com/NewsRoom/AttachmentNg/48256294-d8d6-464f-ae8a-246dec07e76f