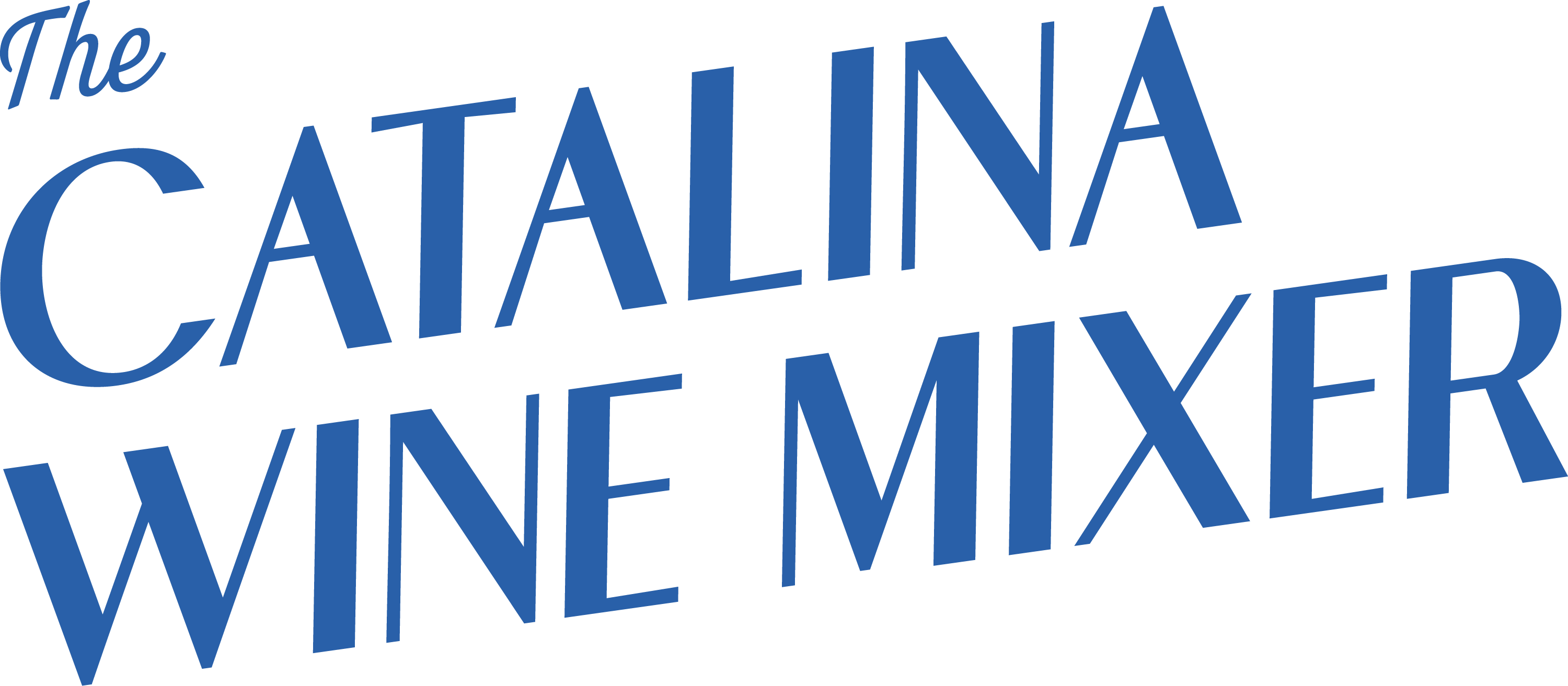 POW! THE CATALINA WINE MIXER RETURNS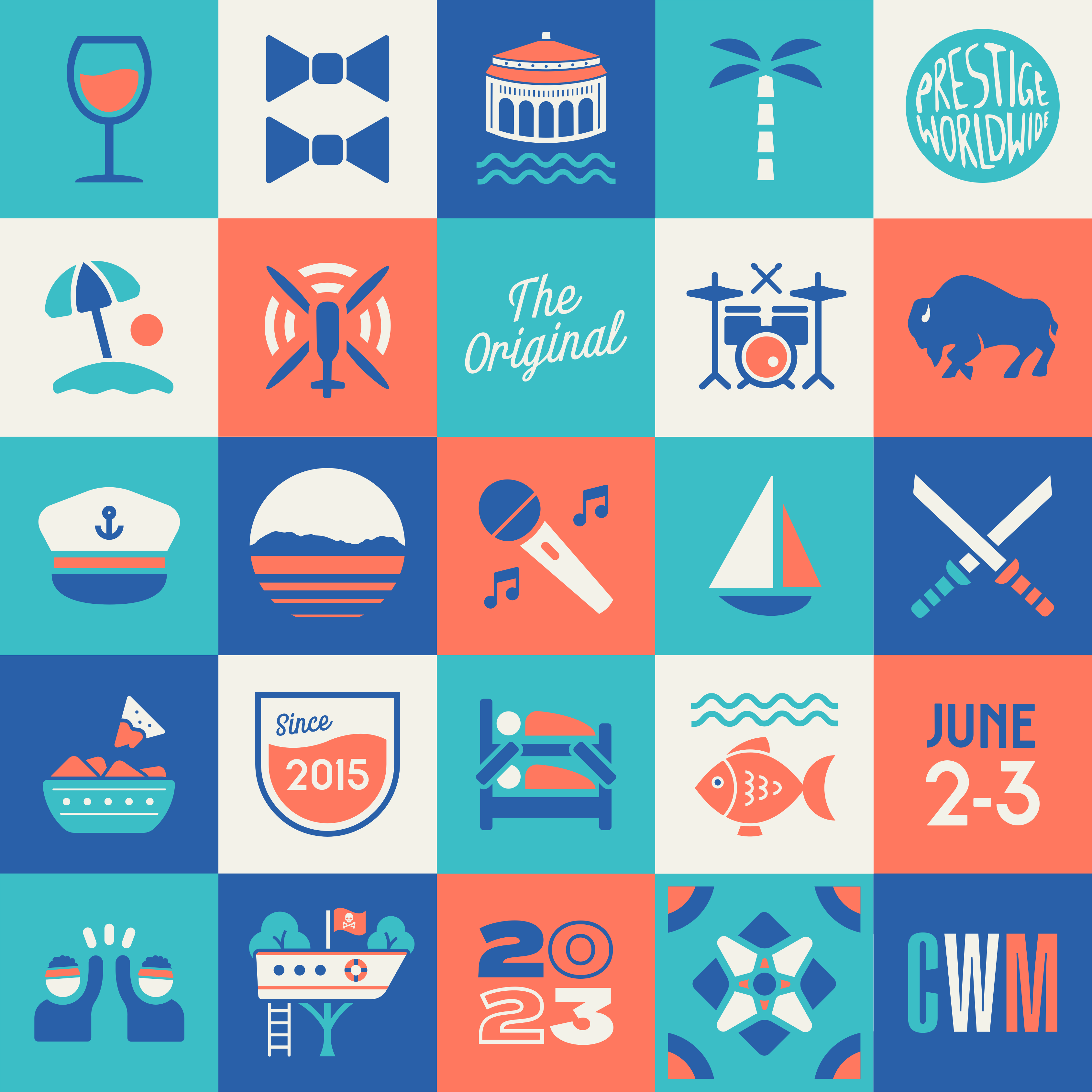 Avalon, California, May 09, 2023 (GLOBE NEWSWIRE) — The Catalina Wine Mixer returns on June 2-3, for its eighth year at Descanso Beach Club on Catalina Island. Attendees will enjoy live entertainment, wine tastings from more than 18 wineries, special VIP programming, a whiskey and spirits tasting, a craft beer tasting and an exclusive wine pairing lunch. 
New events this year include a craft beer tasting in Avalon's brand new Flx Biergarten, a VIP wine pairing lunch hosted by Melier at Avalon Grille and Blinking Owl's whiskey tasting at Antonio's Pizzeria & Cabaret, along with the Malibu Rocky Oaks VIP Lounge at Descanso Beach Club. 
Festgoers returning to the Catalina Wine Mixer are also in for an updated look featuring the island's iconic art tiles. The colorful illustrations take inspiration from the classic, hand-glazed clay squares, designed in the 20s and 30s, that can be found all over Avalon. The fun tiles connect to the island, the event, as well as the cult classic movie which inspired the summer event. 
"We are looking forward to the return of Catalina Wine Mixer with even more exciting additions to the event this year. It's an ever-expanding summer celebration that we love hosting on Catalina Island," said Roberto Perico, senior vice president of hospitality at Catalina Island Company. 
Those familiar with the Step Brothers movie will recognize the reference to the Catalina Wine Mixer. The wine and music event for wine lovers and movie fans begins on Friday evening with a screening of the movie in the Avalon Theatre in the Catalina Casino. There will be live music performances outside the Casino for the Opening Bash with high energy group, Kelly Boyz, and during the VIP Reception at Island Spa Catalina with Orange County based artist, Michael Physick. Late night party goers can hit the beach and dance on the sand to the sound of DJ Michael Basic at Descanso Beach Club, Southern California's most unique beach experience.  
On Saturday, wineries, seltzer and beer distributors will line the lawn at Descanso Beach Club. There will be musical entertainment featuring live performances with a unique spectrum of sounds. Presley Aronson joins the 2023 line up with his inaugural event performance before the return of Kelly Boyz. Headlining the show is Los Angeles based Phantom Planet, making a stop on their summer tour. The band is well known for the song "California," their hit theme from The O.C. The event will include live sets from DJs Michael Basic and SPLYCE.   
Tickets are on sale and start at $109. For those seeking an elevated experience, the VIP with Melier Wine Pairing Lunch admission includes an exclusive welcome reception at Island Spa Catalina, screening of Step Brothers movie, wine pairing lunch hosted by Melier, and a private party with unlimited wine and heavy appetizers in the lounge of Catherine's Terrace which overlooks the event and beautiful views of the bay. 
Catalina Wine Mixer tickets are available by calling 877.778.8322 or at www.catalinawinemixer.com. Camping reservations are also available at Hermit Gulch Campground, just over a mile walk from the event site, by calling 310.510.4205. For those attending for the day, there will be a late-night ferry back to the mainland offered by Catalina Express on Saturday. 
Learn more at www.catalinawinemixer.com    
Previous event images are available here https://visitcatalinaisland.canto.com/b/NJSTL  
ABOUT CATALINA ISLAND 
Catalina Island is the southernmost island of California's Channel Islands, about 22 miles south-southwest of Los Angeles. The island is made up of two towns, Avalon on the east end, and the rustic village of Two Harbors on the west end. The island is just 22 miles long and 8 miles across. Outside of the two towns is a rugged wilderness of majestic beauty, under the stewardship of the Catalina Island Conservancy, that visitors can explore via bio-hummer tours or on foot, across the Trans-Catalina Trail.  
In 1919 chewing gum entrepreneur William Wrigley Jr. invested millions in the island, building infrastructure, a reservoir, Hotel Atwater, Bird Park, and other attractions to create a "playground for all." Wrigley even made Avalon the Spring Training home of his beloved Chicago Cub's where the team continued to train on the island until 1951. Later, Wrigley built the iconic Catalina Casino, which boasts the world's largest circular ballroom and the first theatre designed and built to show talking motion pictures. The island was a popular spot with Hollywood's elite during the 1930s, 40s, and 50s and it became a popular location for production companies to shoot movies. 
# # # 
ABOUT CATALINA ISLAND COMPANY 
Catalina Island's premier resort operator, Catalina Island Company, provides exceptional guest experiences with dining establishments, hotels, a beach club, entertainment venues, and more than a dozen land and sea tours and activities. The newly renovated Hotel Atwater joins the other Avalon accommodations at Mt Ada and the Pavilion Hotel. Other notable entities include Descanso Beach Club, home of Catalina's only beachside restaurant and bar, as well as the Zip Line Eco Tour, Catalina Aerial Adventure, and Catalina Falconry Experience, all part of Descanso Adventures. Catalina Island Company also has an extensive portfolio of premier meeting and event venues, including oceanfront Catherine's Terrace at Descanso Beach Club and the Avalon Boardroom in Hotel Atwater. Additionally, Catalina Island Company operates the village of Two Harbors on Catalina's west end, including Harbor Sands, Banning House Lodge & Villas, Harbor Reef Restaurant, several campgrounds, and more. For additional information, go to VisitCatalinaIsland.com.