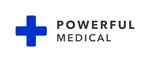 Powerful Medical Launches PMcardio in the UK, Empowering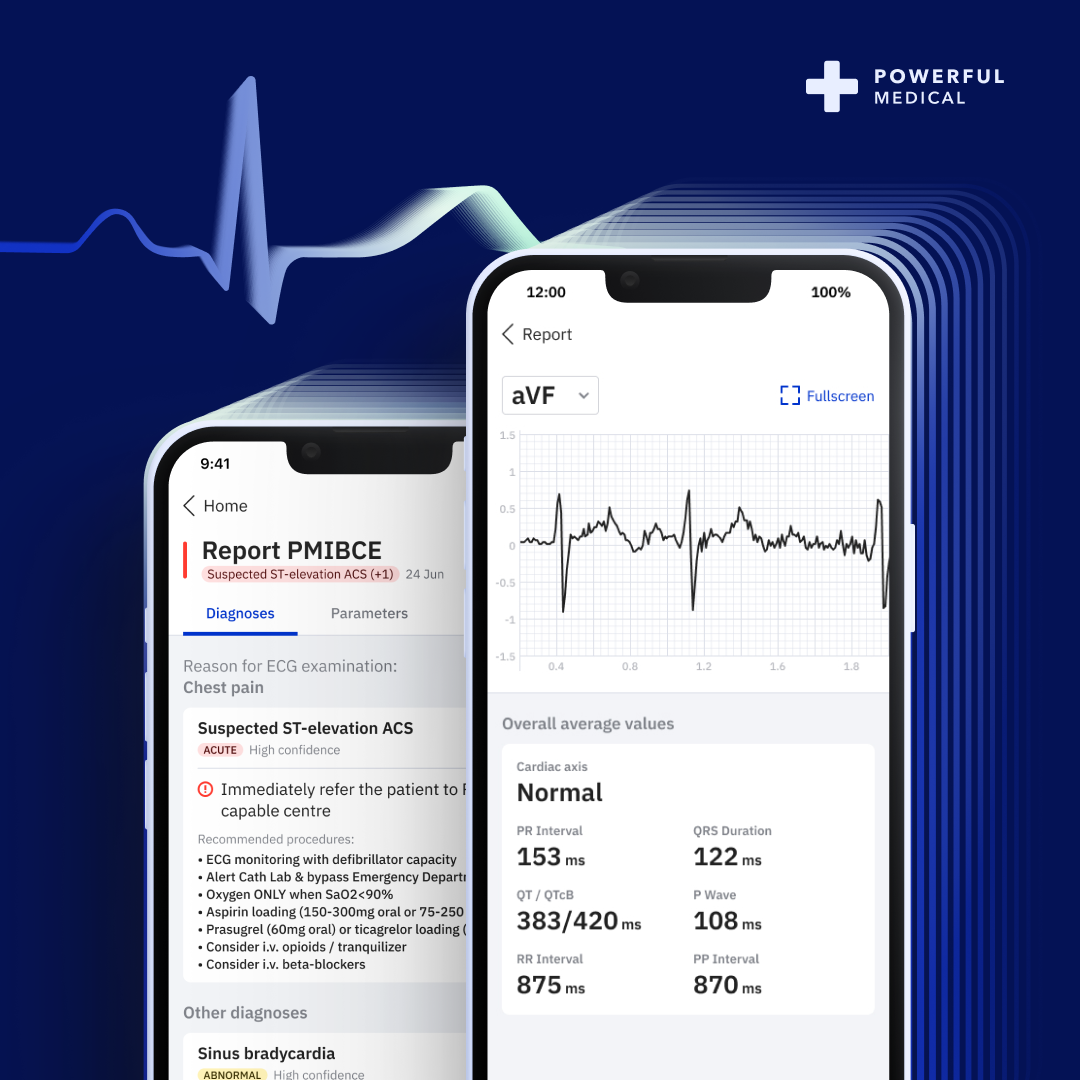 LONDON, March 07, 2023 (GLOBE NEWSWIRE) — Powerful Medical is thrilled to announce the release of PMcardio, a revolutionary clinical assistant powered by artificial intelligence in the United Kingdom. The unique medical device in the form of a smartphone application empowers healthcare professionals to diagnose and treat 38 cardiovascular diseases from an ECG with the precision of a skilled cardiologist.
Heart disease is a leading cause of death in the UK, causing one in four deaths and affecting an estimated 7 million individuals annually (1). "PMcardio is a game-changer in the fight against cardiovascular disease, allowing us to diagnose and treat these diseases faster and more accurately than ever before," says Dr. Robert Herman, Chief Medical Officer and Co-Founder of Powerful Medical.
With the AI-powered clinical assistant, healthcare professionals are able to interpret any 12-lead ECG in a matter of seconds and manage cardiovascular patients with unmatched accuracy and speed. Utilising AI algorithms, PMcardio combines knowledge from millions of previously scanned ECG records to provide personalised treatment recommendations unique to each patient.
"PMcardio brings significant benefits to UK health professionals, the NHS and the entire healthcare system, including the reduction of ischemic time, limiting incorrect referrals from primary to secondary care, and essentially unburdening of doctors," says Martin Herman, CEO and Co-Founder of Powerful Medical.
With 5x better arrhythmia detection and 8x better diagnosis of heart attacks (2), PMcardio breaks new ground in emergency, primary, and hospital care, making it an invaluable tool for medical institutions and healthcare professionals.
The innovative medical solution is easily accessible in the form of a smartphone application and compatible with all standard ECG formats. Implemented at the first point of contact, PMcardio enhances the capabilities of primary care providers as the initial gatekeepers to specialised care. By accurately identifying high-risk patients, it facilitates timely and accurate referrals to secondary care, allowing cardiologists to focus on the patients who critically need their expertise.
The cutting-edge AI tool is also transformative for emergency care, as it helps accurately detect acute heart attacks, reduce ischemic time, and prevent unnecessary loss of life. The integration of such technology optimises hospital workflows by empowering staff to interpret ECGs confidently and collaborate across departments to achieve more effective patient management.
The EU MDR-certified Class IIb medical device, registered in the UK MHRA, is trusted by the world's leading cardiologists.
"Physicians who are open to new technologies like PMcardio and ready to unleash their potential will be in a huge advantage compared to those who will remain reluctant to artificial intelligence," says Prof. Dr. Robert Hatala, PhD, Head of the Arrhythmia and Pacing Department at the Slovak National Institute of Cardiovascular Diseases.
On a mission to revolutionise healthcare with AI and save the lives of cardiovascular patients, Powerful Medical is excited to launch PMcardio in the UK and other European countries in the near future.

About Powerful Medical
Powerful Medical leads one of the most important shifts in modern medicine — augmenting human-made clinical decisions with artificial intelligence. Their AI-powered clinical assistant PMcardio empowers healthcare professionals to diagnose 38 cardiovascular diseases with the precision of a cardiologist. In the form of a smartphone application, the certified Class IIb medical device digitises and interprets any 12-lead ECG in under 5 seconds to provide accurate diagnoses and individualised treatment recommendations tailored to each patient.
Lucia Mozolová, MA
Communications Manager | Powerful Medical
lmozolova@powerfulmedical.com
www.powerfulmedical.com
Photos accompanying this announcement are available at :
https://www.globenewswire.com/NewsRoom/AttachmentNg/ffd5cb2a-76aa-46a6-b3d0-96724faca721
https://www.globenewswire.com/NewsRoom/AttachmentNg/580c6b28-3f4b-442a-9192-0afc85bc2a13
https://www.globenewswire.com/NewsRoom/AttachmentNg/07e16ebd-1294-4ba4-bccd-06f9eef0e328
https://www.globenewswire.com/NewsRoom/AttachmentNg/9d633cf6-a0ce-41d6-a843-01347a684de8
https://www.globenewswire.com/NewsRoom/AttachmentNg/59abeccf-29c4-434b-84f2-881ace29d910
https://www.globenewswire.com/NewsRoom/AttachmentNg/faab2af9-bb9b-43c6-8934-39b13fd09fc3