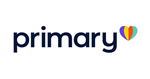 Primary.Health and Poppy Health Collaborate with Head Start
SAN FRANCISCO, Jan. 26, 2023 (GLOBE NEWSWIRE) — Primary.Health and Poppy Health, announce the extension of their partnership to protect public health through a project with Head Start, City of Oakland. The 13 Head Start locations have access to Primary.Health's web-based platform to manage their infectious disease testing and tracking programs and Poppy's air monitoring tools to reduce airborne viruses that cause flu, COVID and RSV and monitor ventilation performance. This pilot will deliver an affordable and scalable program for reducing days lost due to airborne health issues through air safety improvements.
Head Start Oakland is a federally and state funded early childhood education program that promotes school readiness for children from birth to age five. The goal of the program is to serve underserved populations to ensure they receive quality education. Head Start made the investment in Primary.Health and Poppy to reduce growing absenteeism rates through improving indoor air safety. Air quality measurement, pathogen mitigation, and ongoing monitoring ensures students and teachers stay in school and healthy regardless of local air quality status or infection risk — which has been a concern this winter. In San Francisco alone, roughly 38% of the 49,000 students missed at least one day of school in the first two weeks of December, up from 29% last year and 27% before the pandemic. As airborne illnesses still remain active, the time is now to mitigate disease spread and help students and teachers operate with fewer restrictions, freeing them to optimize in-school learning.
"Improving air quality provides safer facilities for Head Start Oakland to support young families, protecting them from harmful wildfire smoke, pollution or seasonal illness. Primary.Health and Poppy support us with actionable and visual data," said Diveena Cooppan at Head Start Oakland. "We can now measure air quality in each room quickly, efficiently and repeatedly, we can improve air filtration, track our progress and deliver better results for everyone in Head Start Oakland facilities. Most importantly, this helps us make sure students and staff don't miss critical learning days."
The Head Start pilot kicked off in December, a time of heavy airborne illnesses and air quality concerns. Head Start is utilizing Primary.Health's platform to distribute and track COVID-19 testing across their population, providing access to PCR and antigen tests along with detailed reporting on Primary.Health's platform. Poppy tracks air clearance rates and detects pathogens across the 13 sites and 29 unique rooms to help leaders identify short and long-term ways to improve air safety, measuring ventilation performance across California state guidelines. Following an initial assessment tracking quantitative air clearance data, in-room hotspots, and transmission pathways, improvements to ventilation have already been enacted to improve air clearance for staff and students. Primary.Health and Poppy will report against the baseline measurement and mitigation efforts made in December to understand the impact ongoing air monitoring has made to ensure the safety of students and staff by tracking the number of sick days, ventilation performance, effectiveness, and more.
Ultimately, the collaboration will create safer, more productive learning environments that empower participants and staff to stay in-person while reducing the need for restrictive efforts that can place a heavy burden on school staff. This pilot will also uncover insights on ventilation mitigation measures and evaluate the effectiveness of recent investments, providing a long-term plan on how to improve and address issues related to infectious disease.
"We're thrilled to continue to work closely with Poppy to bring the latest innovations to schools who are combatting airborne illnesses," said Andrew Kobylinksi, CEO and co-founder of Primary.Health. "As we continue to battle a triple-threat of infectious diseases, it's important that we look to technology to empower educational leaders to ensure the health of children and the minimization of education loss."
"The next iteration of our partnership with Primary.Health couldn't be more well timed," said Sam Molyneux, co-founder and co-CEO of Poppy. "With the Biden-Harris administration emphasizing the importance of air safety to reduce the spread of airborne illness, our work together with Oakland Head Start is proof that we can quickly and effectively keep educational institutions safe."
Primary.Health and Poppy began their work together in May 2022 during an initial pilot project to test indoor air at CA schools, Poppy's system was deployed by Primary.Health across four schools in the Bay Area over five weeks. The results from that pilot show the potential for classrooms to be safer for students and educators if ventilation performance is measured, indoor air safety is appropriately monitored, and corrective measures are taken based on these actionable insights.
One of the schools in the pilot program improved pathogen clearing rates by over 30% in every room.  All rooms in the earlier pilot achieved air quality which can be as safe as wearing an N95 mask after going through an HVAC improvement.
To learn more about Primary.Health, please visit: https://primary.health/
About Primary.Health
Primary.Health is powering the decentralization of care in public health. With access to easy and affordable diagnostics, Primary.Health is helping community leaders to reduce administrative burden, automate clinical workflows and integrate with the healthcare ecosystem. Primary.Health provides program management software and program design services enabling employers, schools, and communities to remain safe and healthy. Primary.Health powers 10,000 sites across the U.S. and has helped to administer 12 million tests and 6 million vaccines. Through our work with the largest, most complex organizations at the height of the pandemic, Primary has earned the experience and trust to provide superior diagnostic testing for flu, COVID-19, STI, HIV, RSV and other conditions that threaten population health. Contact us today to learn more at https://primary.health/.
About Poppy Health
Poppy Health is an indoor health data company. Currently protecting nearly one million facility square feet, Poppy is building the infection-resistant future of the indoor world. Powered by advanced aerosol science and biotechnology, Poppy's real-time air monitoring system is defining a new category of infection safety and building performance intelligence to secure occupant health, drive confidence, and reduce energy costs where we work, learn, and play. Founded in San Francisco in 2019, Poppy has 14 pending patents and is led by executives from Meta, Microsoft, Philips, GE Healthcare, and Life Technologies. Poppy is recognized as one of 2022's Most Innovative Companies in the World by Fast Company. Learn more about Poppy Health at https://poppy.com.
Media:
Ali Nix
Primary.Health
Primary.health@highwirepr.com