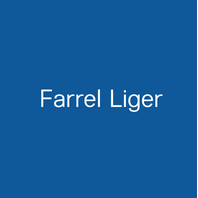 Professional Education Courses
NEW YORK, NY , May 03, 2023 (GLOBE NEWSWIRE) — Professionals have busy lives. Your financial situation carries a complexity not everyone understands, and your needs are unique. Financial literacy is critical to becoming an effective and successful professional. As a highly-trained, highly-compensated professional, ask yourself:
What would you do if you couldn't work? How would you pay your bills if you lost your income? What would become of your practice if you were unable to treat patients or clients? How would the loss of income affect your lifestyle and ability to provide for your family?
Insurance: the foundation of financial planning.
The odds of an American worker becoming disabled and unable to work at some point in their career is roughly 25–30%. When you're a professional averaging a six-figure income, its abrupt halt can create a dire financial situation.
If you are a part of a practice or even own it, you are responsible for every aspect of it, which creates stress and involves a large time commitment that renders many long-term fiscal strategies untenable. As a professional, you know the importance of protecting yourself from financial ruin in the event of an accident or injury. Disability insurance is a critical part of any risk management strategy, and it is especially important for professional services.
Men have a 43% chance of becoming seriously disabled during their working years. Women have a 54% chance.  Disability causes nearly 50% of all mortgage foreclosures, with 2% caused by death. 70% of the private sector workforce has no long-term disability insurance. Without income from your job, profession, or practice, even a short-term disability can have devastating consequences.
Close to 90% of disabling accidents and illnesses are not work related. Therefore, as a professional, you need to understand the difference between own-occupation disability insurance and any occupation disability insurance. Professionals with specialties should understand the difference in coverage because of the time and commitment they have invested to achieve their position.
Farrel Liger is a Wall Street Banker, financial advisor, planner, and educator. At Farrel Liger Inc, we aim to educate professionals before they graduate medical school, dental school, or law school. Financial education is usually not taught in elementary, middle, high school, or professional schools. Our objective is to complement the current curriculum with our practical and applicable financial education courses. We will teach about disability insurance, life insurance, planning, and other pertinent advanced concepts. We will deliver these courses in person and online.Through this, we can ensure that professionals who graduate are financially literate and equipped for their journey! 
Farrel Liger, Inc is a financial education firm dedicated to empowering the world through financial education. We aim to equip students and professionals with the necessary information to navigate the financial system and create wealth for themselves and their families.
To learn more about our courses and how we can help go to www.farreliger.com. You can also email us at info@farreliger.com or call us at 212-518-1396.