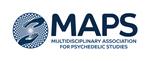 Psychedelic-Assisted Therapies Allowed in Australia Through
SAN JOSE, Calif., Feb. 03, 2023 (GLOBE NEWSWIRE) — The Therapeutic Goods Administration (TGA) in Australia announced today that they will permit limited use of certain psychedelic-assisted therapies for the treatment of mental health conditions through the Special Access Scheme (SAS), a compassionate-use provision.
As the funder and sponsor of the most advanced research of a psychedelic-assisted therapy, MAPS is encouraged to see a fourth nation provide access to some psychedelic-assisted therapies. Australians who have endured long-standing psychological suffering will soon have the opportunity to consider emerging treatments backed by rigorous clinical research: MDMA-assisted therapy for PTSD, with two successful Phase 3 studies, and psilocybin-assisted therapy for treatment-resistant depression, currently in Phase 2 clinical trials. Australia's policy change is one that every country should consider: suffering people, regardless of nationality, need more opportunities to access novel treatments. We hope that this announcement will encourage more international discussion and collaboration towards access to psychedelic therapies and comprehensive drug policy reform.
Rick Doblin, Ph.D., Founder and Executive Director of MAPS
Following Israel, the United States, and Canada, Australia is now the fourth government agency to enact a compassionate use program for psychedelic-assisted therapies to treat mental health conditions.
Beginning July 1, 2023, psychiatrists in the Authorized Prescriber Scheme will be permitted to administer psychedelic-assisted therapies in controlled clinical settings. Among other safety constraints, the new TGA regulations require that Authorized Prescribers obtain informed consent from the patient, are approved by an ethics committee, and "have the training and expertise appropriate for the condition being treated and the proposed use of the product."
Media Contact
Betty Aldworth, Director of Communications
media@maps.org
NOTE
The safety and efficacy of psychedelic-assisted therapies are currently under investigation. No psychedelic-assisted therapy has been approved by the FDA or other regulatory authorities; no therapy works for everyone; and all therapies, even in clinical settings, carry risks.
ABOUT MAPS
Founded in 1986, MAPS is a 501(c)(3) non-profit research and educational organization that develops medical, legal, and cultural contexts for people to benefit from the careful uses of psychedelics and marijuana. MAPS is sponsoring the most advanced psychedelic therapy research in the world through its wholly-owned subsidiaries MAPS PBC and MAPS EU. Since MAPS was founded, philanthropic donors and grantors have given more than $140 million for psychedelic and marijuana research and education. MAPS has earned both the Guidestar Platinum Seal of Transparency and a 4-Star Rating from Charity Navigator.