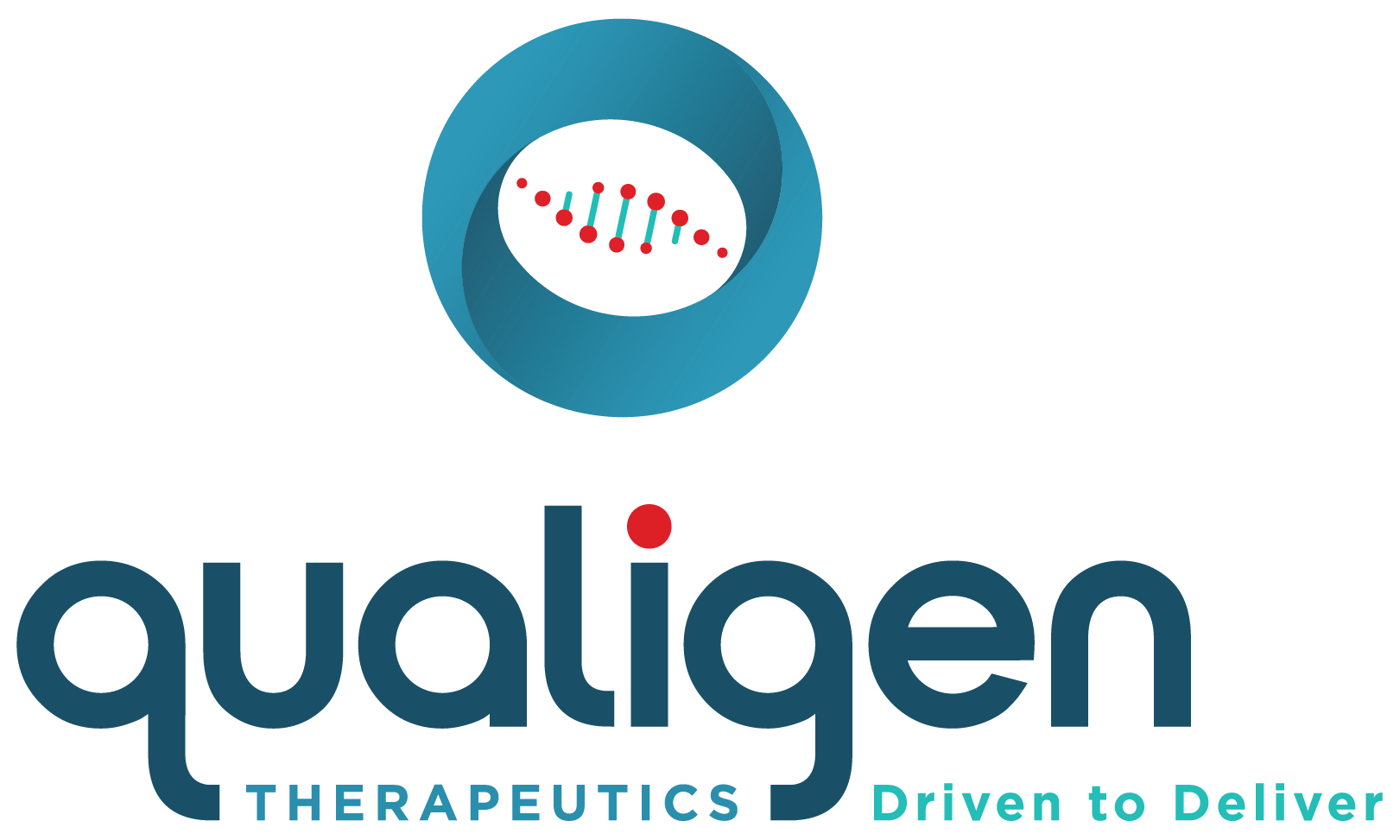 Qualigen Therapeutics Announces Four Posters on QN-302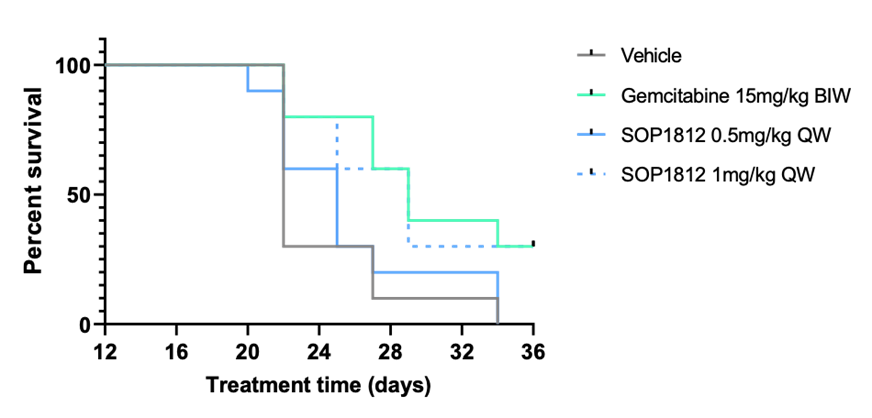 CARLSBAD, Calif., April 18, 2023 (GLOBE NEWSWIRE) — Qualigen Therapeutics, Inc. ("Qualigen" or "the Company," Nasdaq: QLGN), a diversified life sciences company focused on developing treatments for adult and pediatric cancers with potential for Orphan Drug Designation, while also commercializing diagnostics, today announces data from the Company's four posters regarding its' lead program, QN-302, was presented at the American Association for Cancer Research (AACR) Annual Meeting 2023 held April 14-19 in Orlando, FL.
"These data corroborate our approach in utilizing QN-302 as a potential treatment for pancreatic cancer, as they provide significant and encouraging understanding of how the compound interacts with in vitro and in vivo PDAC models," commented Dr. Tariq Arshad, Qualigen's Chief Medical Officer. "We continue to be on track to complete our preparations for submitting an Investigational New Drug (IND) package to the FDA with the goal to proceed to Phase 1 trials with QN-302, and we believe these data will play an integral role in that regard toward becoming a clinical stage company."
The Annual AACR Conference is a focal point of the cancer research community, where scientists, clinicians, other health care professionals, survivors, patients, and advocates gather to share the latest advances in cancer science and medicine.
Highlights from QN-302 Posters
Abstract #390 – "A comparison of the activity of the quadruplex-targeting experimental drugs QN-302 and CX-5461 (Pidnarulex) in wild-type and gemcitabine-resistant pancreatic cancer cell lines" Ahmed Ahmed, Tariq Arshad, and Stephen Neidle – Results demonstrated that QN-302 (10-fold more potent than CM03), retains potency in the two gemcitabine resistant cell lines. Up-regulated G4 genes in the resistant line are down-regulated by QN-302. The retention of QN-302 activity in chemo-resistant PDAC cell lines suggests that it may potentially offer significant advantage in the clinic over gemcitabine-based therapies. Gemcitabine either alone or in combination is still among the standard of care for current PDAC treatment. Resistance to gemcitabine is common and is a major contributor to the poor outcomes for most PDAC patients.
CompoundMIA-PaCa2
Parental (S)MIA-PaCa2
GemResistPANC-1
Parental PANC-1
GemResist Gemcitabine6.5 ± 0.711055.7 ± 540.023.3 ± 8.428750.9 ± 6121.3 CM0313.0 ± 8.414.9 ± 8.310.4 ± 1.215.5 ± 1.8 CX-546190.3 ± 30.788.7 ± 22.032.9 ± 7.658.8 ± 13.8 QN-3022.6 ± 1.03.8 ± 1.22.3 ± 0.43.3 ± 0.7 
Abstract #4981 – "The potent quadruplex-binding compound QN-302 down-regulates the S100P gene in vitro and in vivo models of pancreatic cancer: a potential therapeutic target and biomarker for PDAC" Nicole Williams, Jenny Worthington, Ahmed Ahmed, Tariq Arshad and Stephen Neidle – The poster highlighted that QN-302 showed lower expression of the S100P gene on xenograft models following dosing either twice or four times weekly with QN-302 (P < 0.05, P < 0.01). S100P is elevated in human PDAC. Investigators posit that S100P may be a potential biomarker for QN-302 therapy as it contains a G4 in its promoter region and binds QN-302.
Abstract #6240 – "The potent quadruplex-binding compound QN-302 shows anti-tumor activity as a monotherapy in an orthotopic in vivo model of pancreatic cancer" Nicole Williams, Danielle Santos, Jenny Worthington, Ahmed Ahmed, Tariq Arshad and Stephen Neidle – Study authors identify orthotopic study as the fourth in vivo pancreatic cancer model showing anticancer activity for QN-302, further confirming its potential for human cancer treatment.
Abstract #3098 – "Structure-based design rules for potent quadruplex-binding compounds based on the naphthalene diimide core" Stephen Neidle – The study author concluded that the available data indicates that G4 affinity is necessary but insufficient for cellular activity. The ND core contributes little to G4 affinity. Charged side chains are important for strong G4 binding and cellular activity; >2 cationic side chains are required for both G4 binding and activity. Four highly cationic side chains reduce cellular activity but enhance G4 affinity – less basic morpholine groups enhance it. Molecular modeling suggests that enhancing the ND core with a planar hydrophobic group could increase G4 affinity and enhance cellular uptake. Four basic side chains, two of which are morpholino, are used to optimize the series without excess basicity. Docking QN-302 into the G4-duplex structure (using MOLSOFT) indicates that the phenyl substituent is well stacked on a G of the quartet, as predicted.
About QN-302
QN-302 is a small molecule G-Quadruplex (G4)-selective transcription inhibitor in development for the treatment of G4-expressing tumors, such as pancreatic cancer (PDAC), prostate cancer, sarcomas, Gastrointestinal Stromal Tumors (GIST), and others. Orphan Drug Designation (ODD) was granted by the FDA in January of this year for pancreatic cancer. QN-302 is currently in IND enabling studies toward submission of an Investigational New Drug (IND) application.
About Qualigen Therapeutics, Inc.
Qualigen Therapeutics, Inc. is a diversified life sciences company focused on developing treatments for adult and pediatric cancer, while also commercializing diagnostics. Our investigational QN-302 compound is a small molecule selective transcription inhibitor with strong binding affinity to G4s prevalent in cancer cells; such binding could, by stabilizing the G4s against "unwinding," help inhibit cancer cell proliferation. The investigational compounds within Qualigen's family of RAS oncogene protein-protein interaction inhibitor small molecules are believed to inhibit or block the binding of mutated RAS genes' proteins to their effector proteins, thereby leaving the proteins from the mutated RAS unable to cause further harm. In theory, such mechanism of action may be effective in the treatment of about one quarter of all cancers, including certain forms of pancreatic, colorectal, and lung cancers. Our investigational QN-247 compound inhibits nucleolin, a key multi-functional regulatory protein that is overexpressed in cancer cells; QN-247 may thereby be able to inhibit the cells' proliferation. QN-247 has shown promise in preclinical studies for the treatment of acute myeloid leukemia (AML). In addition to its oncology drug pipeline, Qualigen has an established diagnostics business which manufactures and distributes proprietary and highly accurate rapid blood testing systems to physician offices and small hospitals for the management of prostate cancer and other diseases and health conditions.
For more information about Qualigen Therapeutics, Inc., please visit www.qualigeninc.com.
Contact:
Jules Abraham
JQA Partners, Inc.
917-885-7378
jabraham@jqapartners.com
Source: Qualigen Therapeutics, Inc.