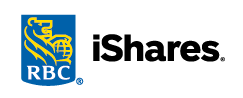 RBC iShares Expands Thematic ETF Suite to Provide More
TORONTO, Sept. 12, 2023 (GLOBE NEWSWIRE) — Today, RBC iShares expands its exchange traded fund ("ETF") lineup with the launch of five iShares ETFs.
The new funds offer Canadian investors convenient tools for gaining exposure to mega-forces and structural trends positioned to shape global markets and economies, including trends such as the global transition to a low-carbon economy.
The lineup also includes ETFs focused on the semiconductor industry, the aerospace and defense industry, and the U.S. financial sector. The new thematic ETFs demonstrate RBC iShares' continued commitment to investor choice and access.
The five ETFs (collectively the "iShares Funds") are listed in the table below and are expected to begin trading on the Toronto Stock Exchange (the "TSX") today; the new iShares Funds will be managed by BlackRock Asset Management Canada Limited ("BlackRock Canada"), an indirect wholly-owned subsidiary of BlackRock, Inc.
Fund NameTickerAnnual
Management
FeeiShares S&P/TSX Energy Transition Materials Index ETFXETM0.55%iShares Semiconductor Index ETFXCHP0.35%iShares U.S. Aerospace & Defense Index ETFXAD0.39%iShares S&P U.S. Financials Index ETFXUSF0.25%iShares NASDAQ 100 Index ETFXQQU,
XQQU.U0.35%
Helen Hayes, Head of iShares Canada, BlackRock:
"With the expansion of our thematic ETF offering, we're working to help Canadian investors precisely access industries and companies positioned to potentially benefit from powerful structural trends."
iShares S&P/TSX Energy Transition Materials Index ETF (XETM)
Invests in North American listed securities deemed to be beneficiaries of the increased investment in critical minerals required for the energy transition, such as cobalt, copper, lithium, nickel and uranium.
iShares Semiconductor Index ETF (XCHP)
Offers exposure to U.S.-listed companies that design, manufacture and distribute semiconductors, a crucial component for many of the innovative technologies that are driving the global economy.
iShares U.S. Aerospace & Defense Index ETF (XAD)
Provides access to U.S. aerospace and defense companies that manufacture commercial and military aircrafts and other defense equipment.
iShares S&P U.S. Financials Index ETF (XUSF)
Focuses on providing exposure to the U.S. large-cap financial sector, which covers banks, insurers, and credit card companies.
iShares NASDAQ 100 Index ETFs (XQQU and XQQU.U)
Invests in 100 of the largest non-financial companies listed on The NASDAQ Stock Market based on market capitalization. The new launches are to expand on the existing currency hedged iShares NASDAQ 100 Index ETF (CAD-Hedged) (XQQ), which has been available since 2011.
RBC iShares aims to help clients achieve their investment objectives by empowering them to build efficient portfolios and take control of their financial futures. RBC iShares is committed to delivering a truly differentiated ETF experience and positive outcomes for clients.
For more information about RBC iShares, please visit https://www.rbcishares.com.
About BlackRock
BlackRock's purpose is to help more and more people experience financial well-being. As a fiduciary to investors and a leading provider of financial technology, we help millions of people build savings that serve them throughout their lives by making investing easier and more affordable. For additional information on BlackRock, please visit www.blackrock.com/corporate.
About iShares ETFs
iShares unlocks opportunity across markets to meet the evolving needs of investors. With more than twenty years of experience, a global line-up of 1300+ exchange traded funds (ETFs) and US$3.21 trillion in assets under management as of June 30, 2023, iShares continues to drive progress for the financial industry. iShares funds are powered by the expert portfolio and risk management of BlackRock.
iShares® ETFs are managed by BlackRock Asset Management Canada Limited.
About RBC Global Asset Management
RBC Global Asset Management (RBC GAM) is the asset management division of Royal Bank of Canada (RBC) and includes money managers BlueBay and Phillips, Hager & North Investment Management. RBC GAM is a provider of global investment management services and solutions to institutional, high-net-worth and individual investors through separate accounts, pooled funds, mutual funds, hedge funds, exchange-traded funds and specialty investment strategies. The RBC GAM group of companies manage approximately $555 billion in assets and have approximately 1,500 employees located across Canada, the United States, Europe and Asia.
RBC iShares ETFs are comprised of RBC ETFs managed by RBC Global Asset Management Inc. and iShares ETFs managed by BlackRock Asset Management Canada Limited. Commissions, trailing commissions, management fees and expenses all may be associated with investing in ETFs. Please read the relevant prospectus before investing. ETFs are not guaranteed, their values change frequently and past performance may not be repeated. Tax, investment and all other decisions should be made, as appropriate, only with guidance from a qualified professional.
® / TM Trademark(s) of Royal Bank of Canada. Used under license. iSHARES is a registered trademark of BlackRock, Inc., or its subsidiaries in the United States and elsewhere. Used under license. © 2023 BlackRock Asset Management Canada Limited and RBC Global Asset Management Inc. All rights reserved.
Contact for Media:
Reem Jazar
Email: reem.jazar@blackrock.com