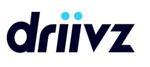 Recharge Chooses the Driivz Platform to Manage the Nordics'
TEL AVIV, Israel, March 01, 2023 (GLOBE NEWSWIRE) — Driivz, the leading end-to-end smart EV charging and energy management software platform, today announced that Nordics charge point operator Recharge has migrated its network of approximately 4,000 public EV charge points in Norway, Sweden and Finland to the Driivz platform. Following extensive market research, Recharge selected Driivz as they needed a robust solution that will enable them to achieve operational excellence and scalability as they grow their EV charging network.
The Driivz solution for Recharge includes integrated software modules for EV charge point operations, including real-time operator dashboards, self-healing algorithms for proactive issue resolution and asset management, and for EV billing operations, supporting multiple currencies, tariffs and payment methods. As a charge point operator open to all e-mobility service providers (EMSPs), Recharge leverages the Driivz solution to set-up roaming connections with all its partners.
"Recharge is creating a world class customer experience for EV charging, and we have selected Driivz as our platform to help us get there," said Håkon Vist, CEO of Recharge, noting that Norway is the world leader in EV adoption and public charging. "We are now able to manage a large-scale public charging network while achieving industry leading levels of charger availability, in the interest of our customers. On top of this improvement in operational excellence, we can now onboard new roaming partners faster, making it even easier for them to access our network. All of this will help us make EV charging easy and available to everyone, which is how we deliver on our mission of driving change to a green and sustainable world."
Innovative technologies, such as real-time monitoring, alert notifications and self-healing algorithms to address charger issues remotely and automatically, figured strongly in the selection of the Driivz platform. The proactive alerting as well as the operator dashboards enable Recharge to grow its network without significantly growing its operations staff, while ensuring network stability and availability. In addition to supporting high volumes of transactions and roaming reconciliations, the billing system's flexibility and support for variable tariffs and partner discounts was another deciding factor. Future proofing is ensured through Driivz's support for industry standards, including operating a "golden node" for OCPI 2.2.1.
"We are honored to be chosen by Recharge to deliver the technology for managing one of the world's most active fast charging networks," said Doron Frenkel, founder and CEO of Driivz. "We are thrilled to be a part of Recharge's sustainability mission as they provide drivers with a highly reliable and seamless charging experience."
The vendor selection process, system integration, migration planning and execution were all supported by The Rechargers, a niche consulting firm specializing in EV charging management platform implementation and integration projects. "Our intense preparation in a very limited timeframe paid off. Working as one team – Driivz, Recharge and The Rechargers – we managed to complete the cutover of the entire network during a three-hour window with almost zero customer downtime," said Jeroen Gernay, founder of The Rechargers. "The system effortlessly handled 20,000 charging sessions on the first two days following the migration, exceeding the expected number of sessions and revenue from ad hoc customers. This quick cutover was crucial, considering the scale and the fact that the Recharge network is an essential part of the infrastructure in the Nordics." 
About Driivz
Driivz, an independent company and wholly owned subsidiary of Vontier, is a leading global software supplier to EV charging operators and service providers, accelerating the plug-in EV industry's dynamic and continuous transformation. The company's intelligent, cloud-based platform spans EV charging operations, energy management, advanced billing capabilities and driver self-service tools. Driivz's team of EV experts serve customers in more than 30 countries, including global industry players such as Shell, Volvo Group, EVgo, Centrica, Circle K, ElaadNL, ESB, Mer and eMobility Power.
The Driivz platform serves as the operating system for the largest EV charging network operators, currently managing tens of thousands of public chargers (hundreds of thousands in roaming) and hundreds of millions of transactions for more than one million EV drivers in North America, Europe and APAC. For more information, please visit http://www.driivz.com.
About Recharge
Recharge are pioneers in the EV charging industry. The company operates a publicly accessible network of fast charging stations which they have built since 2011. Recharge is the biggest charging network for all kinds of electric cars in the Nordics, consisting of more than 4,000 charging points, of which 2,500 are in Norway. Each month, 300,000 charging sessions are made at Recharge's charging stations.
The company is owned by the British infrastructure investor Infracapital.
About The Rechargers
The Rechargers is an independent niche consulting firm specialized in EV charging platform implementation and integration projects. It helps EV charging operators and service providers to define the most suited IT strategy for them and select the right EV charging platforms. During the implementation, The Recharger's consultants support clients with the configuration, integration and migration of their EV charging platform, in project management, architecture, design and test roles. For more information, please visit http://www.the-rechargers.com.
Media Contact:
Montner Tech PR
Deb Montner
dmontner@montner.com