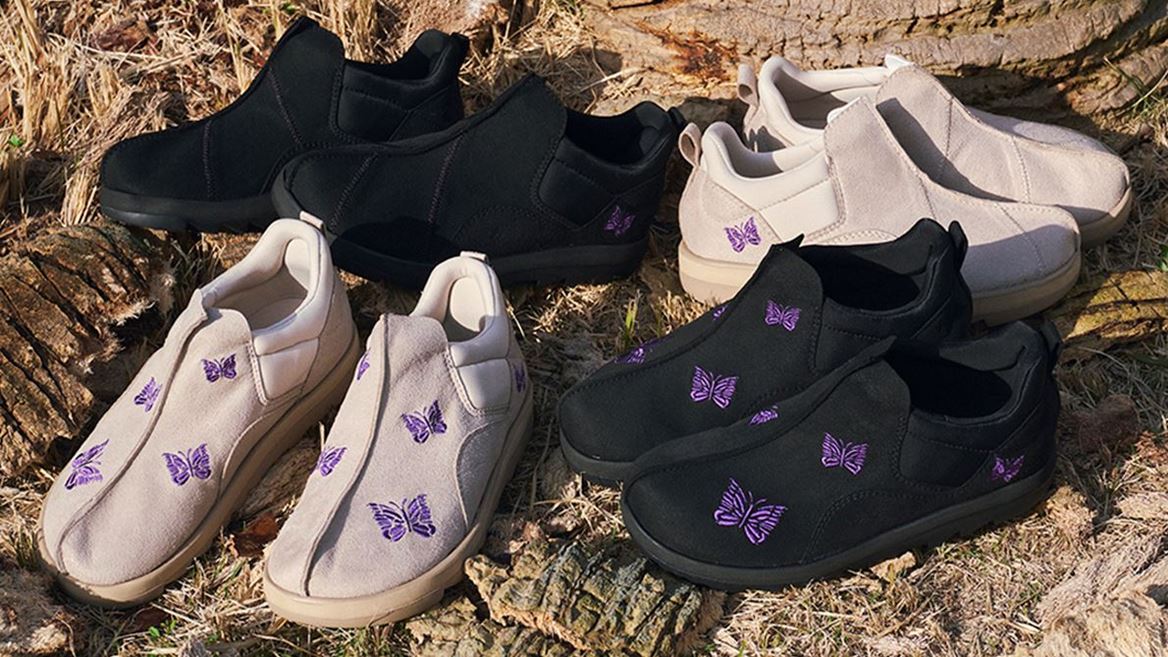 Reebok and NEEDLES Reveal the Beatnik Moc in Black and Beige
(BOSTON) January 4, 2023 – Today Reebok and NEEDLES announce the latest collaborative release between the two brands.
The capsule collection showcases four colorways of Reebok's Beatnik Moc, all of which utilize a combination of leather, suede and nubuck on the upper. Two of the colorways –available in Black (HP2976) and Beige (HP2977) – feature the iconic bold purple butterflies embroidered across the upper. The remaining two colorways – also available in Black (HP6838) and Beige (HP6839) – are inspired by the NEEDLES rebuild program with the upper using a patchwork effect and also incorporate a single embroidered purple butterfly on the heel.
The Beatnik Moc, introduced in July 2022, is an outdoor-inspired iteration of Reebok's Beatnik. The Beatnik originally debuted in Fall 1994 and was brought back as a recurring silhouette in 2020.
All four colorways of the Reebok x NEEDLES Beatnik Moc will be available in unisex sizing for $140 at NepenthesNY.com beginning January 7th followed by a global release on Reebok.com and select retailers on January 20th.
About NEEDLES
Established since 1995, designed by NEPENTHES CEO Keizo Shimizu. NEEDLES launched as a brand to project Shimizu's vision tracing back over 30 years of experience in visiting and introducing products from around the world. In 2010, a new label – REBUILD by NEEDLES – held the concept of clothes once mass produced and left without purpose, then rebuilt (reconstructed), was added within the collection.