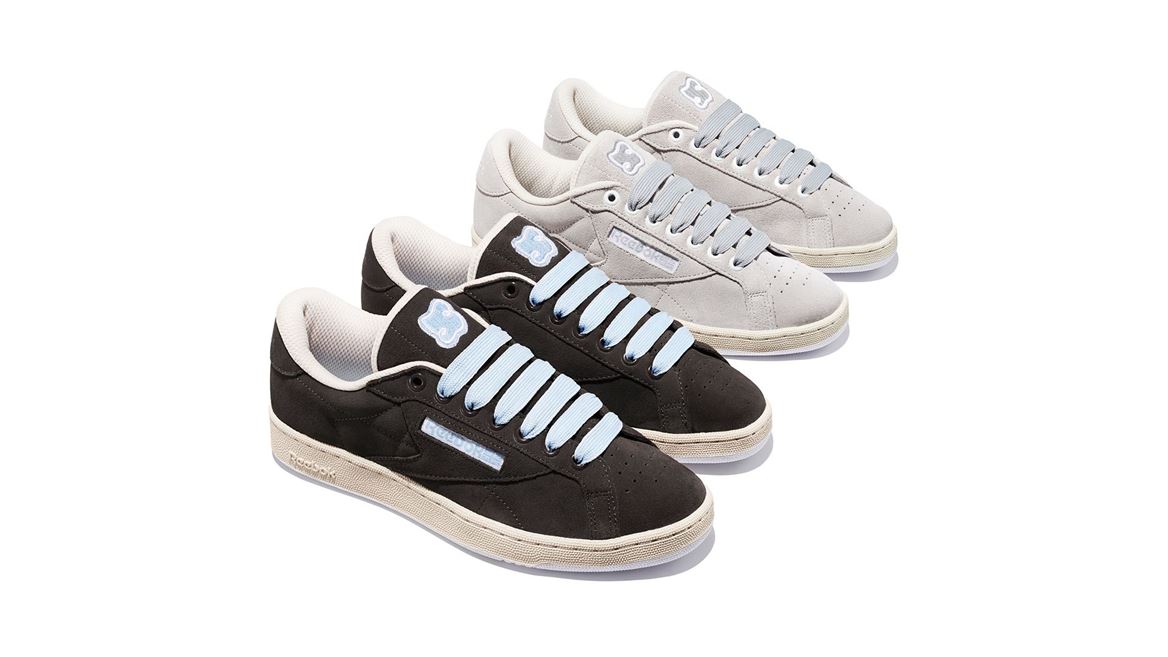 Reebok and Sneeze Reunite for Club C Grounds Collection
(BOSTON) March 27, 2023 – Today Reebok and SNEEZE officially announce the Reebok x SNEEZE Club C Grounds capsule collection.
The Reebok x SNEEZE Club C Grounds is a continuation of the partnership between Reebok and SNEEZE. Following the Club C 85 and LT Court that were released between the iconic sportswear brand and magazine previously, the Club C Grounds takes design cues from 90s skateboarding.
This latest capsule is available in two colorways: Grey/White (HP6470) and Brown/Stucco (HP6471). Both colorways are executed in soft suede and feature the SNEEZE "S" logo embroidered on the tongue. Each shoe comes with both wide and thin laces.
The Reebok x SNEEZE Club C Grounds capsule collection will be available in unisex sizing for $120 at SNEEZEMag.com beginning March 31st followed by a global release on Reebok.com on April 7th.
About SNEEZE
Established in 2008, SNEEZE is a large format, unbound, full-bleed magazine based between New York and Montreal. While skateboarding is at its root, SNEEZE's content expands outwards to all facets of life, art, pop culture, and anything else deemed "fit to print" by its elusive editor-in-chief, MR. SNEEZE.