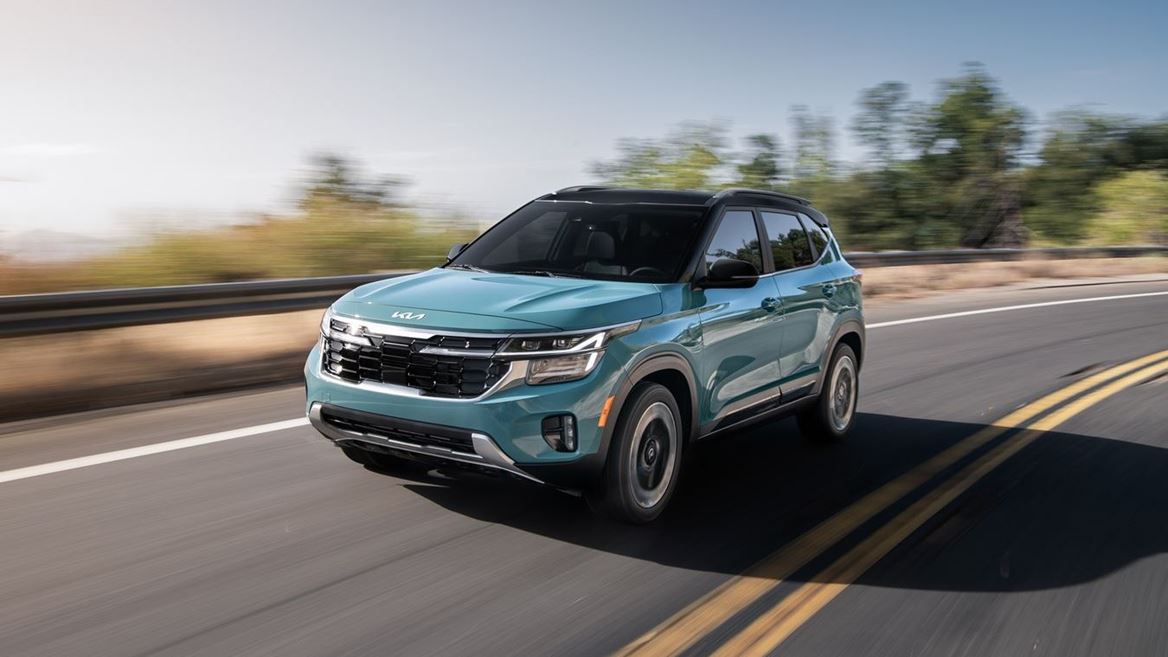 Refreshed 2024 Kia Seltos Compact SUV is Capable of Big Things in New Creative Campaign

Integrated effort includes 30-second "Drop Off" broadcast spot which showcases a father and daughter setting off on unexpected adventureRefreshed 2024 Kia Seltos SUV sports a more commanding presence thanks to a refined design on the outside, and an available panoramic display inside the futuristic and modern cabin
Designed to appeal to customers who enjoy life on the move, Kia America is featuring the refreshed 2024 Seltos SUV in a new creative campaign that speaks to the idea that everyone is "capable of big things." With distinctive new design elements, desirable tech, 20 more horsepower, and the rugged new X-Line trim, the refreshed 2024 Seltos is the perfect choice for all types of adventures.
At the center of the campaign is the 30-second "Drop Off" spot which introduces a father-daughter pair in their 2024 Kia Seltos SX. As they travel down a two-lane road, the daughter – who is driving – asks, "Detour?" to which dad agrees. They turn onto a dirt road that leads them to the top of a mountain with a breathtaking 360-degree view. Taking in the scenery, the two discuss their next big adventure: the start of a new school year and agree that "school is not going to be easy." In the end, they drive onto a college campus as they embark on an adventure that will change both their lives.
"The unexpected journey the father and daughter take in their Kia Seltos is a reflection of the unexpected journeys life has in store for us all," said Russell Wager, vice president, marketing, Kia America. "With more power, technology and good looks than ever before, the 2024 Kia Seltos is the perfect complement to any adventure from commuting to work, weekend getaways or heading off to college."
In addition to the 30-second spot, the broadcast component of the campaign includes a 15-second cutdown for digital as well as print and out-of-home creative.