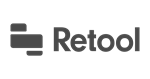 Retool Welcomes Mark Schaaf as its First COO
SAN FRANCISCO, Jan. 18, 2023 (GLOBE NEWSWIRE) — Retool, a software development platform, announced today that Mark Schaaf has joined the company as its first Chief Operating Officer (COO). With over two decades of experience in the tech industry, including chapters as CTO at Instacart and Thumbtack, and as Senior Engineering Director at Google, Mark brings a uniquely technical perspective to the role.
"We are excited to welcome Mark to the team," said Retool CEO, David Hsu. "His deep technical expertise and leadership experience make him the perfect fit to accelerate our mission to change the way software is built. We are confident that he will help us scale our engineering investments through the next many stages of growth, and that he will help catalyze our product development velocity as we launch more features and capabilities for developers in the years to come."
As COO, Mark will be responsible for overseeing the day-to-day operations of the company, including product development, operations, as well as driving operational excellence across all teams in the org.
"I'm thrilled to join the Retool team as COO," said Schaaf. "Retool's platform is uniquely positioned to help businesses build the tools they need to succeed in today's macroenvironment. As an engineer myself, I've seen firsthand the toil and burden that building very similar admin panels, CRUD apps, and other operations software can place on engineering teams. I'm excited to join a strong team that is powering such a dramatic shift on the way companies work."
Retool is hiring in all departments, to see all open positions, visit https://retool.com/careers
About Retool
Retool is a platform that helps businesses build internal tools, remarkably fast. With Retool, developers can quickly and easily build custom web and mobile applications, as well as automate complex business workflows. Retool is used by companies of all sizes—from startups to Fortune 500s, including Amazon, DoorDash, NBC, and Stripe—to streamline their operations and improve the efficiency of their developers. Retool most recently raised a Series C2 round led by Sequoia Capital at a $3.2 billion valuation.
PR Contact
Michael Selvidge
415-218-7467
press@retool.com