Revolutionary Oxygen Treatment now available in Montreal at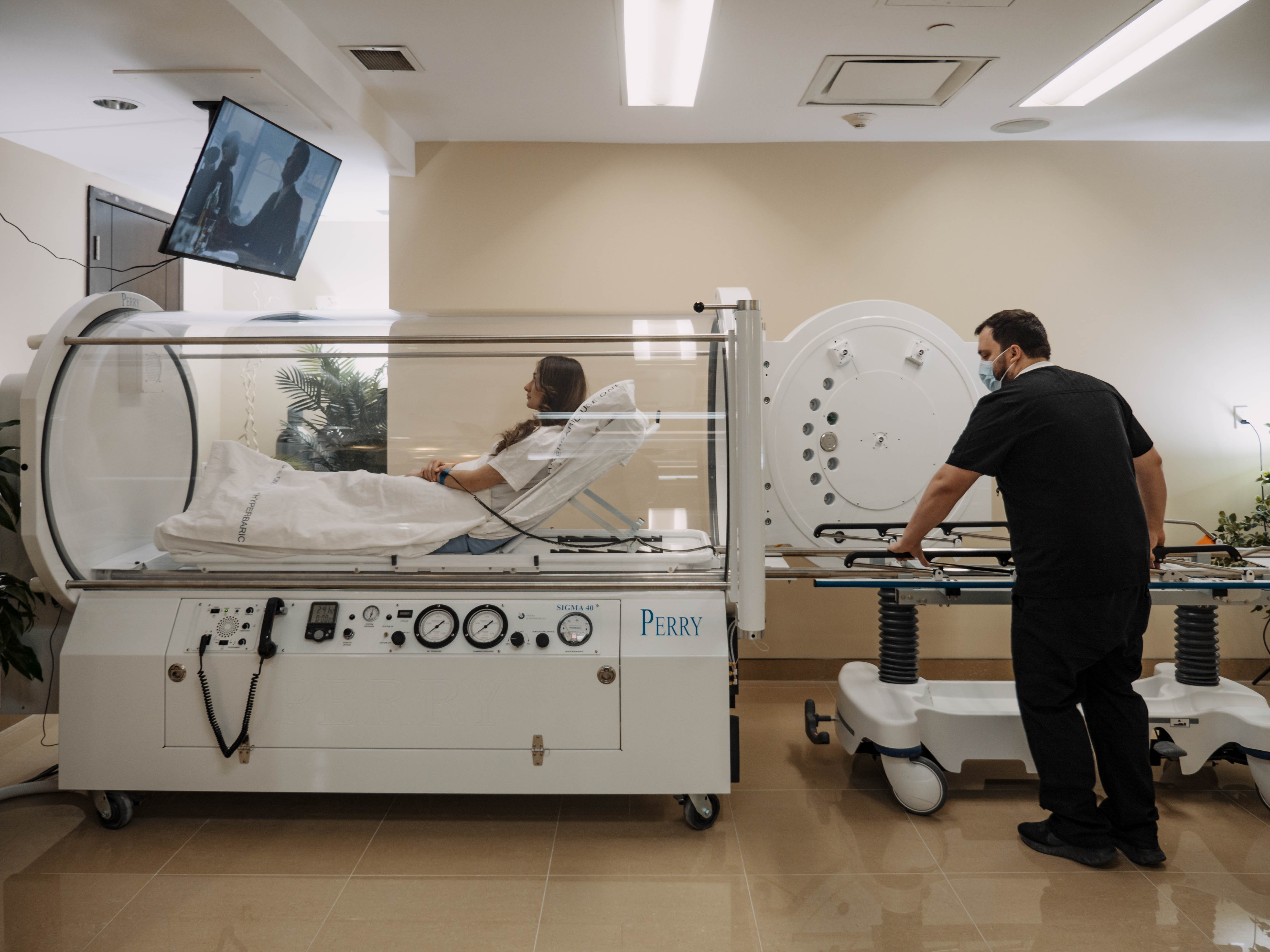 MONTREAL, April 21, 2023 (GLOBE NEWSWIRE) — Les Cours Hyperbaric Center is proud to announce that the best Hyperbaric Oxygen Therapy (HBOT) is now available in Montreal.
Hyperbaric Oxygen Therapy is a non-invasive treatment which enhances the body's natural healing process by increasing the amount of oxygen in the bloodstream, proven to be effective in treating a wide range of conditions, including long covid, concussions, chronic fatigue syndrome, and sports injuries. It is also used to prepare the body before surgery, as well as accelerate the recovery process following surgical procedures; truly a life-changing treatment!
Les Cours Hyperbaric Center, the largest hyperbaric center in Quebec possessing multiple chambers, uses state-of-the-art equipment allowing patients to breathe oxygen at an increased atmospheric pressure. Our chambers are temperature controlled, and equipped with comfortable monoplace seating. Entertainment options are available for a relaxing, and stress-free experience.
Our team of trained professionals, includes, nurses and therapists, who have extensive experience in administering Hyperbaric Oxygen Therapy, and our personalized treatment plans are tailored to meet the unique needs of each patient.
"Our mission is to provide our patients with the best possible outcomes using the most advanced protocols available," said Nikalay Porras, Specialist from Les Cours Hyperbaric. "We believe that Hyperbaric Oxygen Therapy can play a critical role in helping patients recover from a wide range of conditions, and we are committed to making this treatment accessible to everyone who needs it."
To learn more about Hyperbaric Oxygen Therapy and how we can help you to achieve optimal health and wellness, we invite you to schedule an appointment for a free consultation by contacting us at 514-845-1234 or by email info@hyperbaricmontreal.com
We look forward to helping you achieve the best health ever!
About Les Cours Medical Center:
Les Cours Medical Center is located in the heart of downtown Montreal, committed to providing the highest quality of care to their patients utilizing the latest medical technologies and treatment options. Our team of highly skilled medical professionals offer a range of services, including women's health and Hyperbaric Oxygen Therapy.
For more information, please visit their website at
https://hyperbaricmontreal.com/
Media contact:
Valerie Law
Vice President Marketing & Communications
1455 Peel Street, Suite 424
Montreal, Quebec H3A 1T5
TEL: 514-842-7777 Ext: 233
Photos accompanying this announcement are available at
https://www.globenewswire.com/NewsRoom/AttachmentNg/26619026-397c-4493-ac6b-1257d9d9f5ec
https://www.globenewswire.com/NewsRoom/AttachmentNg/6c3a241c-a43a-4603-a788-fc14915b7e46
https://www.globenewswire.com/NewsRoom/AttachmentNg/e4bc5af5-f153-4da7-8f72-33235bf86292
https://www.globenewswire.com/NewsRoom/AttachmentNg/a6faeb64-ceae-4b99-8353-02b69d481243