Saber Más Celebrates the National Hispanic Heritage Month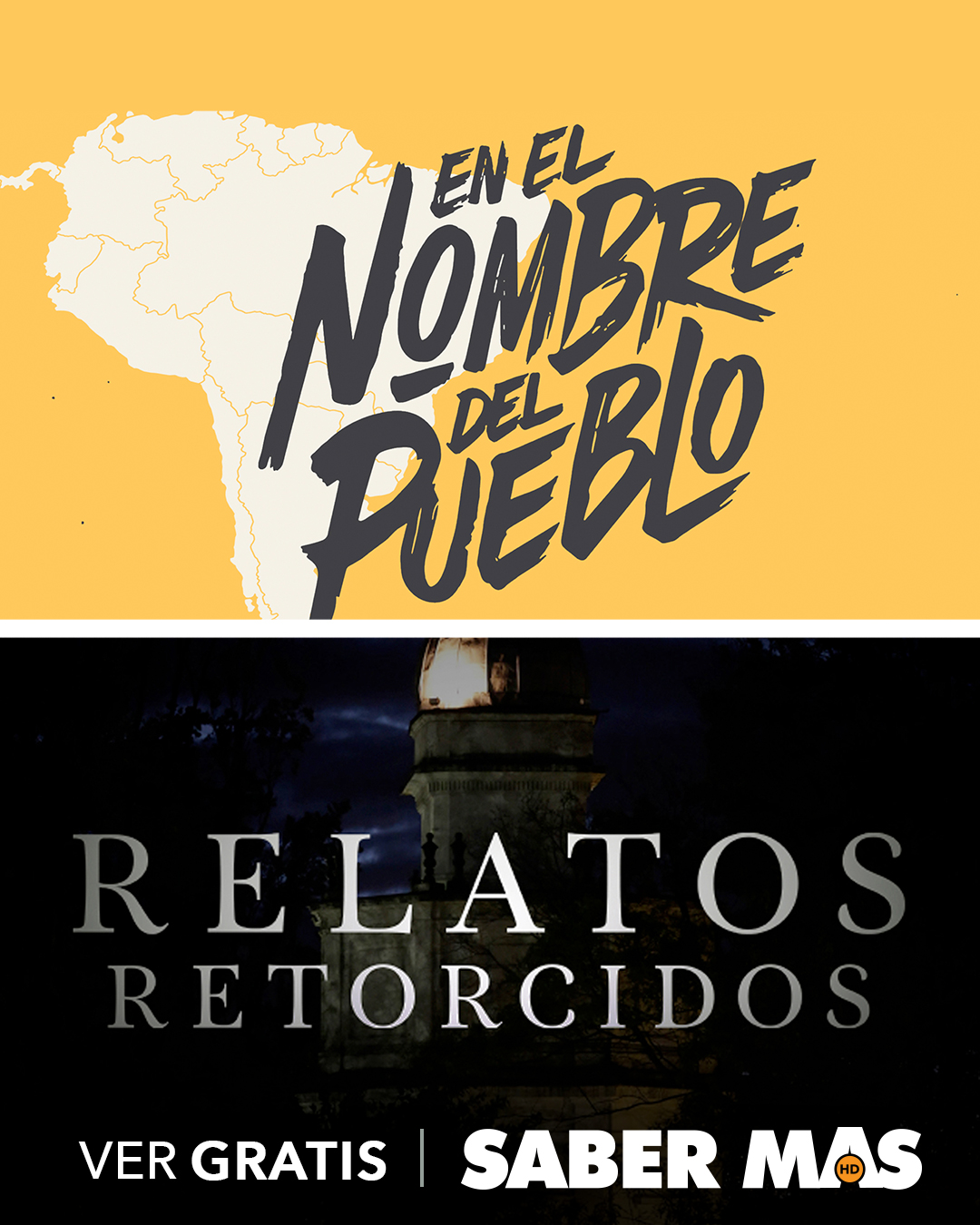 West Palm Beach, Sept. 19, 2023 (GLOBE NEWSWIRE) — Saber Más, is a FAST channel from Olympusat, LLC, which features documentary films, signature series from around the world and films never before seen in the U.S., all in Spanish and HD. In observance of National Hispanic Heritege Month, Saber Más presents the En El Nombre Del Pueblo and Relatos Retorcidos marathon series on September 21st and 28th.
"Hispanic Heritage Month is a time to celebrate the rich culture and contributions of Hispanic and Latino Americans," said Aurora Mohler, Chief Content Officer at Olympusat, LLC. "Saber Más will be celebrating Hispanic Heritage Month with two days of special programming."
En El Nombre Del Pueblo
Cast: Mario Riorda.
Director: Lucas Combina.
Producers: Mario Riorda and Paola Suárez.
Documentary series focuses on political communication, covering the great social and cultural transformations of Latin America in the 21st Century, where through 80 interviews with academics, journalists, and experts from across the continent, the great social and cultural transformations of Latin America in the 21st century are analyzed.
Relatos Retorcidos
Cast: Luis Fernando Bohórquez, Elizabeth Minotta, Andres Sandoval, and Gustavo Angarita.
Director: Jaime Escallón-Buraglia.
Producers: Ximena Sotomayor and Jaime Escallón-Buraglia.
The series compiles the most gruesome events that occurred in Bogotá, between the mid-19th century and the beginning of the 20th century. During this program, stories that were hidden over time will be revived and that in turn generate a sense of belonging among the inhabitants. In the cast of this series there are some of the most prominent actors on Colombian television.
Saber Más is owned and operated by Olympusat, LLC., and it's currently available on Roku, FreeTV, LG, Plex, Distro, Hisense, and CanelaTV.
For more information, please visit www.olympusat.com. 
About Olympusat
Olympusat, LLC is a vertically integrated distributor and owner of Spanish and English language pay television channels in the U.S., including an expanding programming rights and global distribution footprint providing an original, world-class content library. In addition, the company's extensive portfolio of networks of 30+ HD and SD Spanish and English language television networks, includes a premium FAST channel suite.
Recognizing the ever-changing landscape within media and entertainment, Olympusat, LLC has launched FreeTV, an AVOD streaming service providing unique programing from around the world. FreeTV is available on all streaming platforms across 17 regions in Latin America, and most recently in the United States. FreeTV is also available as a broadcast station serving the audience of Mexico City, Mexico as FreeTV 8.2.
Saber Más presents the En El Nombre Del Pueblo and Relatos Retorcidos