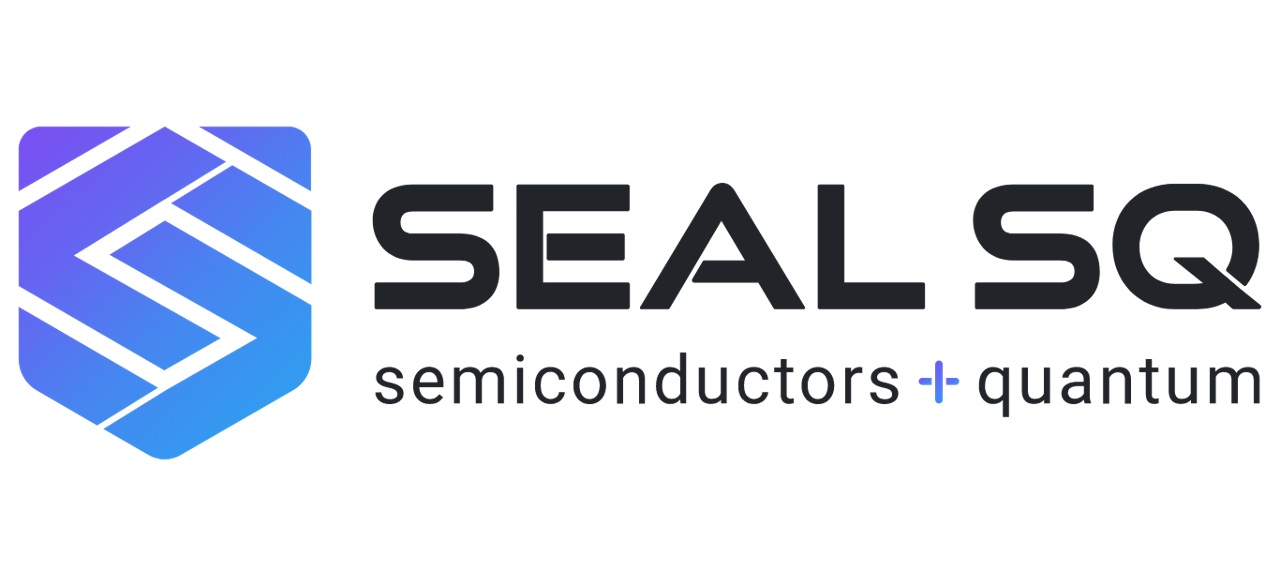 SEALSQ Announces Upcoming Listing of Its Ordinary Shares on
Tortola, British Virgin Islands , May 15, 2023 (GLOBE NEWSWIRE) — SEALSQ Announces Upcoming Listing of Its Ordinary Shares on the Nasdaq Global Market
Tortola, British Virgin Islands – May 15, 2023: SEALSQ Corp ("SEALSQ"), a company that focuses on developing and selling Semiconductors, PKI and Post-Quantum technology hardware and software products is pleased to announce that the Nasdaq Stock Market LLC has approved SEALSQ's application to list its Ordinary Shares on the Nasdaq Global Market.
SEALSQ is a subsidiary of WISeKey International Holding Ltd (NASDAQ: WKEY / SIX: WIHN) ("WISeKey"), a leading Swiss cybersecurity and IoT company. As previously announced, on April 27, 2023, WISeKey shareholders approved a special dividend-in-kind to be paid to all of its shareholders in the form of shares in SEALSQ (subject to certain approvals).  
SEALSQ Ordinary Shares are currently expected to begin trading on a "when-issued" basis on the Nasdaq Global Market from market open on May 19, 2023, and continue up to and including May 23, 2023 under the ticker "LAESV." Trades in the "when-issued" market are expected to settle on May 26, 2023. SEALSQ Ordinary Shares are expected to commence "regular-way" trading on May 24, 2023 under the ticker symbol "LAES". Trades in the "regular-way" market are expected to settle within the standard settlement cycle, which is the second business day after the trade.
"The listing on the Nasdaq Global Market is an exciting next step for SEALSQ. It builds on WISeKey's established shareholder base and provides broader access to investors in the United States and worldwide," said Carlos Moreira, Chief Executive Officer. "Following the robust uptake and adoption of our semiconductors post-quantum technology in the U.S we view the listing of SEALSQ shares on the Nasdaq Global Market as another stepping-stone of our growth plan and global expansion, all aiming to create additional value for our investors."
About SEALSQ:
SEALSQ focuses on developing and selling Semiconductors, PKI and Post-Quantum technology hardware and software products. Our Post-Quantum solutions include Post-Quantum microchips and devices that can be used in a variety of applications, from Multi-Factor Authentication devices, Home Automation, and IT Network Infrastructure, to Automotive, Industrial Automation and Control Systems.
Post-Quantum Cryptography (PQC) refers to cryptographic methods that are secure against an attack by a quantum computer. As quantum computers become more powerful, they may be able to break many of the cryptographic methods that are currently used to protect sensitive information, such as RSA and Elliptic Curve Cryptography (ECC). PQC aims to develop new cryptographic methods that are secure against quantum attacks. For more information please visit www.sealsq.com.
Forward-Looking Statements
This communication expressly or implicitly contains certain forward-looking statements concerning SEALSQ Corp and its businesses. Forward-looking statements include statements regarding our business strategy, financial performance, results of operations, market data, events or developments that we expect or anticipates will occur in the future, as well as any other statements which are not historical facts. Although we believe that the expectations reflected in such forward-looking statements are reasonable, no assurance can be given that such expectations will prove to have been correct. These statements involve known and unknown risks and are based upon a number of assumptions and estimates which are inherently subject to significant uncertainties and contingencies, many of which are beyond our control. Actual results may differ materially from those expressed or implied by such forward-looking statements. Important factors that, in our view, could cause actual results to differ materially from those discussed in the forward-looking statements include the expected benefits and costs of the intended spin-off transaction, the expected timing of the completion of the spin-off transaction and the transaction terms, SEALSQ's ability to implement its growth strategies, SEALSQ's ability to continue beneficial transactions with material parties, including a limited number of significant customers; market demand and semiconductor industry conditions; and the risks discussed in SEALSQ's filings with the SEC. Risks and uncertainties are further described in reports filed by SEALSQ with the SEC.
SEALSQ Corp is providing this communication as of this date and does not undertake to update any forward-looking statements contained herein as a result of new information, future events or otherwise.
Press and investor contacts:
SEALSQ Corp.
Company Contact:  Carlos Moreira
Chairman & CEO
info@wisekey.comSEALSQ Investor Relations (US)
Contact:  Lena Cati
The Equity Group Inc.
Tel: +1 212 836-9611
lcati@equityny.com