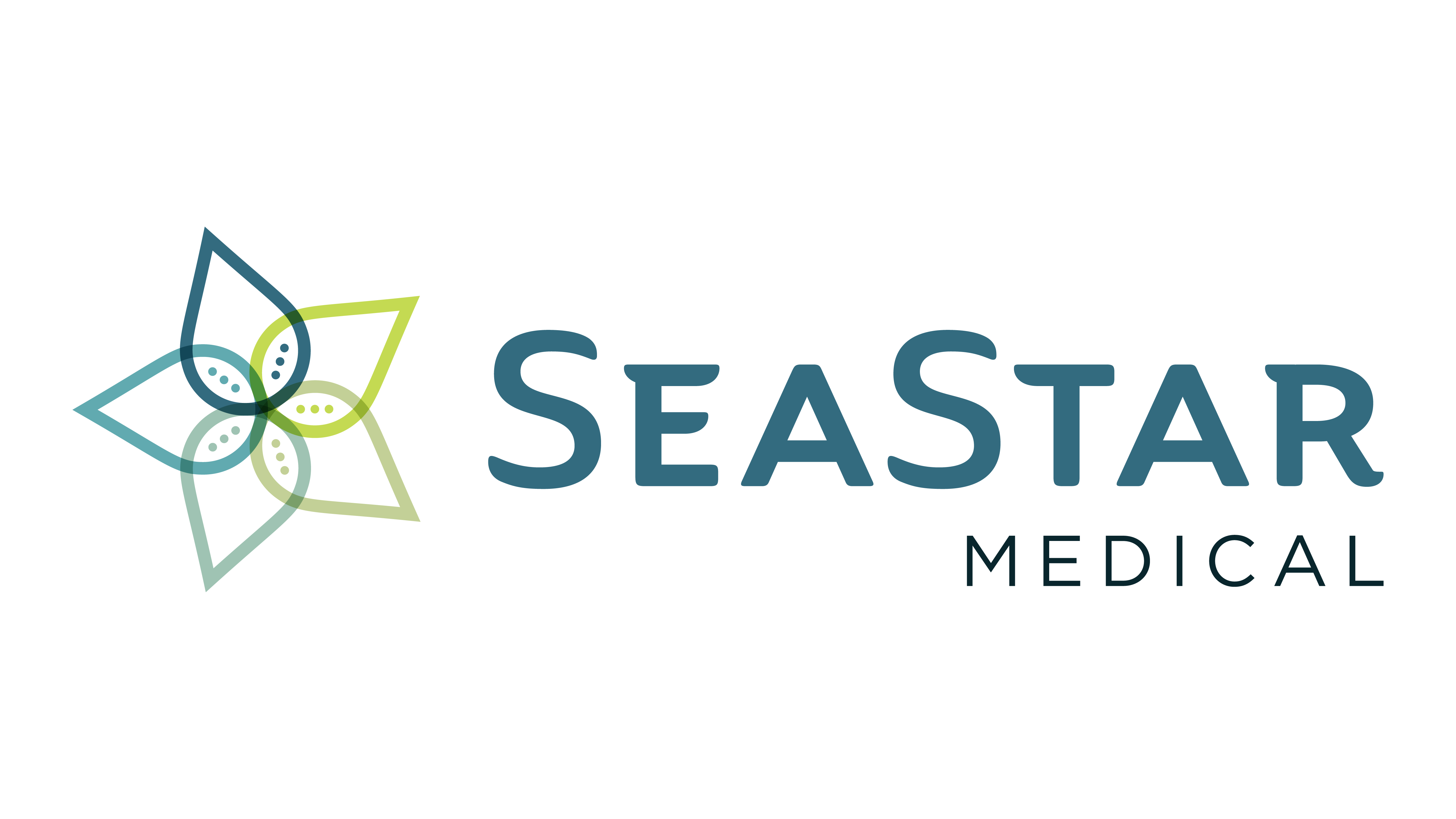 SeaStar Medical Reports Second Quarter 2023 Financial
Management to hold a business update conference call on August 22 beginning at 4:00 p.m. Eastern time
DENVER, Aug. 14, 2023 (GLOBE NEWSWIRE) — SeaStar Medical Holding Corporation (Nasdaq: ICU) ("SeaStar Medical" or the "Company"), a medical device company developing proprietary solutions to reduce the consequences of hyperinflammation on vital organs, reports financial results for the three and six months ended June 30, 2023 and provides a business update.
"With the recent activation of a second clinical site, we now have two medical centers open for enrolling patients in our pivotal trial evaluating the safety and efficacy of our patented, first-in-class, cell-directed Selective Cytopheretic Device (SCD) extracorporeal therapy in critically ill adults with acute kidney injury (AKI) requiring continuous kidney replacement therapy (CKRT)," said Eric Schlorff, SeaStar Medical CEO. "We are working diligently to qualify additional medical centers to join this trial and expect the activation of several more sites in the coming weeks. We plan to provide periodic updates on site activation and patient enrollment as this important trial progresses.
"There are considerable differences between our adult and our pediatric AKI programs," he added. "Among them are the FDA pathways for approval and the proprietary characteristics between the pediatric SCD-PED and the adult SCD-ADULT devices. The two devices are completely different products and meant for different patient populations, although their mechanism of action is the same. The regulatory pathway, regulatory events and decisions between these two devices are independent of each other. Additionally, the addressable adult AKI patient population approximates 200,000 per year, which is about 50-times greater than the addressable pediatric population, which we estimate at around 4,000 patients annually. While the SCD-PED addresses a smaller commercial opportunity, we are deeply committed to bringing the potentially lifesaving benefits of this therapy to critically ill children.
"Most pharmaceutical development programs begin in adult populations with plans for pediatric studies once safety and efficacy have been established. We elected to lead with the Humanitarian Device Exemption (HDE) regulatory pathway for the pediatric population based on the highly promising data from our SCD-PED study showing a 50% reduction in mortality and no dialysis required at Day 60," said Mr. Schlorff. "Despite a challenging pediatric approval pathway, we are working collaboratively with the FDA. To our knowledge the SCD-PED would be among the first pediatric medical devices to be approved by the FDA's Center for Biologics Evaluation and Research (CBER) through the HDE pathway, presenting a unique regulatory review situation. We believe the FDA has appropriately set a very high bar in its evaluation of the SCD-PED given the vulnerability of these critically ill children in the ICU. That said, we are confident that the SCD-PED device will meet or even exceed the high standards set by the FDA."
During the August 22 business update conference call, SeaStar Medical management will discuss progress with the adult AKI trial and review ongoing discussions with the FDA on the SCD-PED. Management will also review the Company's value proposition, including the commercial opportunity. See below for details about participating in the conference call.
SeaStar Medical provides the following updates on its clinical programs with its patented, first-in-class SCD, a cell-directed extracorporeal therapy for hospitalized patients with AKI requiring CKRT:
Adult Acute Kidney Injury
Two clinical sites have been activated in the pivotal NEUTRALIZE-AKI (NEUTRophil and Monocyte DeActivation via SeLective CytopheretIc Device – a RandomiZEd Clinical Trial in Acute Kidney Injury) clinical trial to evaluate the safety and effectiveness of the SCD-ADULT in critically ill adults with AKI in the intensive care unit (ICU) receiving CKRT. Approximately six million cases of adult AKI are diagnosed annually in the U.S., of which approximately 200,000 require CKRT.
In 2022 the SCD-ADULT received FDA Breakthrough Device Designation for adult use. This designation is awarded to a therapy to treat a serious or life-threatening condition with preliminary clinical evidence indicating it may demonstrate substantial improvement over available therapies on clinically significant endpoints. Breakthrough therapies receive many benefits, including a commitment by the FDA to expedite development and review.The NEUTRALIZE-AKI trial is expected to enroll up to 200 patients at up to 30 U.S. medical centers. The trial's primary endpoint is a composite of 90-day mortality or dialysis dependency of patients treated with SCD-ADULT in addition to CKRT as the standard of care, compared with the control group receiving only CKRT standard of care. Secondary endpoints include mortality at 28 days, ICU-free days in the first 28 days, major adverse kidney events at Day 90 and dialysis dependency at one year. The study will also include subgroup analyses to explore the effectiveness of SCD-ADULT therapy in AKI patients with sepsis and acute respiratory distress syndrome. The study design for NEUTRALIZE-AKI was recently accepted in the journal Nephron and a more complete description of the study can be found in the online version of the accepted manuscript here.SeaStar Medical anticipates approval for the SCD-ADULT in the first half of 2025 and commercial launch in the second half of 2025.
Pediatric Acute Kidney Injury
SeaStar Medical anticipates its first U.S. regulatory approval for the SCD-PED will be for pediatric patients with AKI being treated in the ICU with CKRT. Only about one-half of children in the ICU with AKI who require CKRT survive, with those surviving at risk of long-term life-threatening conditions such as chronic kidney disease.
In June 2022 the Company submitted an HDE application to the FDA, having met the criteria with clinical results showing safety and probable clinical benefit to critically ill children with AKI who have few treatment options. A non-controlled pivotal study funded by the FDA Office of Orphan Products Development showed that those treated with the SCD-PED had no reported adverse events, a 50% reduction in mortality rate and no dialysis required at Day 60. The U.S. addressable population of about 4,000 pediatric patients is within the 8,000-patient HDE criteria.In May 2023 the Company received a letter from the FDA indicating that the application is not approvable in its current form and outlining specific guidance as to how the application may be amended and resubmitted.The Company continues to work diligently with FDA toward a resolution of this review process. The pediatric device SCD-PED is a smaller device than the SCD-ADULT with unique features, albeit the mechanism of action is still the same. The regulatory pathway, regulatory events and decisions between these two devices are independent of each other. With the license and distribution agreement with Nuwellis for the pediatric AKI indication in place, both teams have been preparing for commercialization with an initial focus on the top 50 U.S. hospitals that treat pediatric AKI patients. Nuwellis' salesforce has established relationships with nephrologists and intensive care physicians who are trained in pediatric extracorporeal therapy.
SeaStar Medical will continue to explore the application of its SCD technology across a broad range of indications involving dysregulated immune processes where proinflammatory activated neutrophils and monocytes may contribute to disease progression or severity, in both acute and chronic indications.
Second Quarter Financial Results
Research and development (R&D) expenses for the second quarter of 2023 were $2.0 million, compared with $0.6 million for the second quarter of 2022, with the increase primarily resulting from higher clinical trial and external services costs, and increases in payroll and personnel expenses.
General and administrative (G&A) expenses for the second quarter of 2023 were $1.7 million, compared with $0.7 million for the second quarter of 2022, with the increase primarily due to increases in insurance expense, higher costs associated with SEC reporting, and increases in payroll, marketing and travel expenses.
The net loss for the second quarter of 2023 was $3.7 million, or $0.25 per share, compared with a net loss of $0.9 million, or $0.12 per share, for the second quarter of 2022. The increased net loss primarily resulted from higher operating expenses, and changes in fair value of forward option-prepaid forward contracts and in fair value of convertible notes, partially offset by the change in fair value of notes payable during the 2022 quarter, and the gain on issuance of convertible notes and the change in fair value of warrants liability during the 2023 quarter.
Six Month Financial Results
R&D expenses for the first six months of 2023 were $3.8 million, compared with $1.0 million for the first six months of 2022. G&A expenses for the first half of 2023 were $4.5 million, versus $1.2 million for the first half of 2022.
The net loss for the first half of 2023 was $8.9 million, or $0.64 per share, compared with a net loss of $1.9 million, or $0.26 per share, for the first half of 2022. The higher net loss primarily resulted from increases in operating and interest expenses, change in fair value of convertible notes, and a change in fair value of forward option-prepaid forward contracts, partially offset by the change in fair value of notes payable during the 2022 period, and the gain on issuance of convertible notes, change in fair value of warrants liability, and a gain on sale of recycled shares during the 2023 period.
The Company reported cash of $13,000 as of June 30, 2023, compared with $47,000 as of December 31, 2022. At the closing of the merger agreement in October 2022, the Company entered into forward purchase agreements of shares and warrants with the potential to generate up to $10 million in proceeds, depending on the market price of shares. The Company also entered into a $100 million equity line of credit. In March 2023 the Company closed a $3.3 million first tranche of a $9.8 million private placement convertible debt offering, and in May 2023 closed on the second tranche of $2.2 million. In August 2023 the Company issued a convertible note for $543,000.
Business Update Conference Call
SeaStar Medical management will host a business update conference call on Tuesday, August 22, 2023 beginning at 4:00 p.m. Eastern time (1:00 p.m. Pacific time) to provide a business update and answer questions. Participants can pre-register for the conference call here. Callers who pre-register will be given a conference passcode and unique PIN to gain immediate access to the call and bypass the live operator. Participants may pre-register at any time, including up to and after the call start time.
Stockholders and other interested parties may also participate in the conference call by dialing 866-777-2509 from within the U.S. or 412-317-5413 from outside the U.S., and requesting the SeaStar Medical call.
A live webcast of the call will be available here and will be archived for 90 days. A replay of the call will be available beginning two hours after the call ends through August 24, 2023 by dialing 877-344-7529 from within the U.S., 855-669-9658 from Canada or 412-317-0088 from outside the U.S. and Canada, and entering the conference identification number 8122409.
About Hyperinflammation and the Selective Cytopheretic Device (SCD)
SeaStar Medical has identified a clear, urgent, unmet clinical need for technology that addresses dysregulated immune responses, including hyperinflammation, which is the overproduction or overactivity of inflammatory cells that can lead to damage of vital organs. It occurs when the body overproduces inflammatory effector cells and other molecules that can be toxic or damaging to vital organs, and result in multi-organ failure and even death. This is known as the cytokine storm. Current treatment options have shown limited efficacy in managing a cytokine storm with many simply treating symptoms instead of stopping the inflammatory effector cells that cause the cytokine storm.
The Selective Cytopheretic Device, or SCD, is a first-in-class, cell-directed extracorporeal therapy. Unlike pathogen removal and other blood-purification tools, the SCD selectively targets the most highly activated proinflammatory neutrophils and monocytes. The Company has observed that these most highly activated immune cells are turned off in a low calcium environment. The SCD is integrated into existing hemodialysis equipment that is widely available in ICUs across the U.S. It requires less than 15 minutes for physicians or hospital staff to attach. The SCD therapy mimics nature by creating a unique micro-environment, attracting these highly activated effector cells and neutralizing them in a low calcium setting, with these cells then returned into the body through the blood, and the body is signaled to focus on repair.
Clinical Results with the SCD in AKI
SCD therapy has produced favorable clinical results in critically ill adults and children with AKI in the ICU being treated with CKRT, today's standard of care. The SCD has reduced mortality rates by up to 50% in four non-COVID clinical trials in which adult and pediatric AKI patients had on average three organ failures and with a significant number of patients also being septic. A similar reduction in mortality was observed in a study of 22 COVID-19 patients with AKI and/or acute respiratory distress syndrome.
About SeaStar Medical
SeaStar Medical is a medical technology company that is redefining how extracorporeal therapies may reduce the consequences of excessive inflammation on vital organs. SeaStar Medical's novel technologies rely on science and innovation to provide life-saving solutions to critically ill patients. The Company is developing and commercializing cell-directed extracorporeal therapies that target the effector cells that drive systemic inflammation, causing direct tissue damage and secreting a range of pro-inflammatory cytokines that initiate and propagate imbalanced immune responses. For more information visit www.seastarmedical.com or visit us on LinkedIn or Twitter.
Forward-Looking Statements
This press release contains certain forward-looking statements within the meaning of the "safe harbor" provisions of the Private Securities Litigation Reform Act of 1955. These forward-looking statements include, without limitation, the FDA letter and SeaStar's intent to pursue appeal options and other actions in response to such letter; the ability of SeaStar to address deficiencies raised by the FDA; the ability of SCD to treat pediatric patients with AKI, and the potential benefits of SCD to treat other diseases. Words such as "believe," "project," "expect," "anticipate," "estimate," "intend," "strategy," "future," "opportunity," "plan," "may," "should," "will," "would," "will be," "will continue," "will likely result," and similar expressions are intended to identify such forward-looking statements. Forward-looking statements are predictions, projections and other statements about future events that are based on current expectations and assumptions and, as a result, are subject to significant risks and uncertainties that could cause the actual results to differ materially from the expected results. Most of these factors are outside SeaStar Medical's control and are difficult to predict. Factors that may cause actual future events to differ materially from the expected results include, but are not limited to: (i) the risk that SeaStar may not be able to obtain regulatory approval of its SCD product candidates; (ii) the risk that SeaStar may not be able to raise sufficient capital to fund its operations, including clinical trials; (iii) the risk that SeaStar Medical and its current and future collaborators are unable to successfully develop and commercialize its products or services, or experience significant delays in doing so, including failure to achieve approval of its products by applicable federal and state regulators, (iv) the risk that SeaStar Medical may never achieve or sustain profitability; (v) the risk that SeaStar Medical may not be able to access funding under existing agreements, including the equity line of credit and forward purchase agreements; (vi) the risk that third-parties suppliers and manufacturers are not able to fully and timely meet their obligations, (vii) the risk of product liability or regulatory lawsuits or proceedings relating to SeaStar Medical's products and services, (xiii) the risk that SeaStar Medical is unable to secure or protect its intellectual property, and (xi) other risks and uncertainties indicated from time to time in SeaStar Medical's Annual Report on Form 10-K, including those under the "Risk Factors" section therein and in SeaStar Medical's other filings with the SEC. (iii) The foregoing list of factors is not exhaustive. Forward-looking statements speak only as of the date they are made. Readers are cautioned not to put undue reliance on forward-looking statements, and SeaStar Medical assume no obligation and do not intend to update or revise these forward-looking statements, whether as a result of new information, future events, or otherwise.
Contact:
LHA Investor Relations
Jody Cain
(310) 691-7100
Jcain@lhai.com
Financial Tables to Follow
SeaStar Medical holding CorporartionCondensed Consolidated Balance Sheets(Unaudited)  June 30, December 31,   2023   2022 ASSETSCurrent assets    Cash $13  $47 Other receivables  —   12 Prepaid expenses  2,319   2,977 Total current assets  2,332   3,036 Forward option-prepaid forward contracts, net  –   1,729 Other assets  2   2 Total assets $2,334  $4,767 LIABILITIES AND STOCKHOLDERS' DEFICIT    Current liabilities    Accounts payable $4,355  $1,927 Accrued expenses  1,095   2,245 Contingent upfront payment for license agreement  100   — Notes payable, net of deferred financing costs  5,907   1,178 Convertible notes  2,230   — Warrants liability  95   — Total current liabilities  13,782   5,350 Notes payable, net of deferred financing costs  –   7,652 Total liabilities  13,782   13,002 Commitments and contingencies (see Note 10)    Stockholders' deficit (1)    Common stock – $0.0001 par value per share; 100,000,000 shares authorized;
18,121,238 and 12,699,668 shares issued and outstanding at June 30, 2023 and
December 31, 2022, respectively  2   1 Additional paid-in capital  96,806   91,089 Accumulated deficit  (108,256)  (99,325)Total stockholders' deficit  (11,448)  (8,235)Total liabilities and stockholders' deficit $2,334  $4,767  SeaStar Medical Holding CorporationCondensed Consolidated Statements of Operations(Unaudited)  Three Months Ended Six Months Ended  June 30, June 30,   2023   2022   2023   2022 Operating expenses        Research and development $2,007  $596  $3,791  $951 General and administrative  1,743   716   4,540   1,173 Total operating expenses  3,750   1,312   8,331   2,124          Loss from operations  (3,750)  (1,312)  (8,331)  (2,124)         Other income (expense), net        Interest expense  (225)  (191)  (658)  (360)Change in fair value of convertible notes  (100)  —   —   — Change in fair value of warrants liability  480   —   480   — Change in fair value of notes payable derivative liability  —   601   —   578 Change in fair value of forward option-prepaid forward contracts (69)  —   (1,723)  — Gain on sale of recycled shares  —   —   1,306   — Total other income (expense), net  86   410   (595)  218          Loss before provision for income taxes  (3,664)  (902)  (8,926)  (1,906)         Provision for income taxes  5   —   5   —          Net loss $(3,669) $(902) $(8,931) $(1,906)Net loss per share of common stock, basic and diluted $(0.25) $(0.12) $(0.64) $(0.26)Weighted-average shares outstanding, basic and diluted (1)  14,932,866   7,238,767   13,984,625   7,238,767 
(1)   Retroactively restated to give effect to the reverse recapitalization
# # #