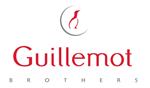 SETTLEMENT IN CASH BY GUILLEMOT BROTHERS LIMITED OF AN
SETTLEMENT IN CASH BY GUILLEMOT BROTHERS LIMITED
OF AN AGREEMENT FOR UBISOFT ENTERTAINMENT SA SHARES PURCHASE
London, February 1st, 2023 – Guillemot Brothers Limited announces having agreed on January 31st 2023 the settlement in cash and by anticipation of a transaction entered into by Guillemot Brothers Limited and a bank on
5 September 2016 and relating to the acquisition by Guillemot Brothers Limited of 4,000,008 Ubisoft Entertainment SA shares.
This settlement is to be made exclusively in cash.
It is reminded that the underlying shares have been pledged to the benefit of the bank who was able to borrow them from Guillemot Brothers Limited under certain conditions provided in the related share pledge agreement.
As part of the operation this borrowing mechanism is being terminated.
It is also planned for the release of this pledge upon the finalization of the settlement (which is expected to occur around mid-2023).
Guillemot Brothers Limited will then have full economic ownership of these shares.