Sew Much More Celebrates 50 Year Anniversary with Special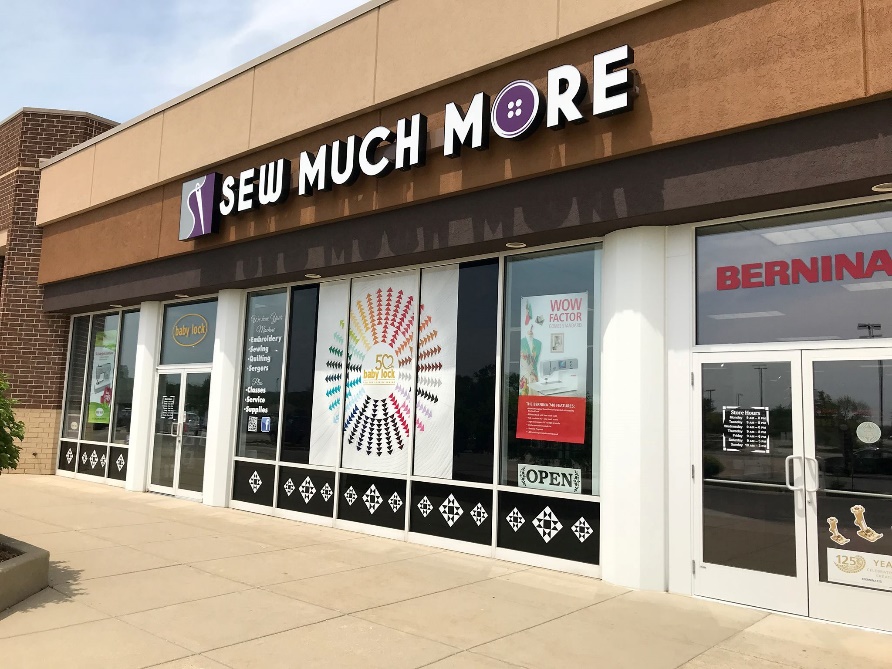 WAUKESHA, Wis., April 21, 2023 (GLOBE NEWSWIRE) — Sew Much More is ecstatic to celebrate 50 years in the business with a special, one-day only event on Thursday, April 27th, 2023. Sewing and quilting enthusiasts of all levels are invited to take part in the celebration that includes machine demonstrations, event pricing, and fourth-generation BERNINA owner, Hanspeter Ueltschi, as the event's guest speaker.
Owners Brad and Wendy Kleman are well-versed in the sewing industry with a rich background in craft as well as the repair of the machines. Since Sew Much More's opening, the duo has offered the Waukesha community the tools and resources to complete their projects. From opening a longarm studio to hosting a variety of classes and trainings, Sew Much More is excited to continue to foster this love of the industry through this upcoming event.
"We are looking forward to celebrating our multi-generational business with BERNINA, who is also a multi-generational business," shared Wendy Kleman, "We cannot wait to celebrate all things BERNINA and Sew Much More with our customers."
The lively event will allow attendees to meet the 'Rock Star of Sewing,' Hanspeter Ueltschi, a rich discussion on the future of sewing, light refreshments, and one lucky winner will receive a brand new BERNINA machine. The event will be held at the Sew Much More location at 2140 W. St. Paul Avenue, Waukesha, WI from 12pm – 2pm on April 27th. Call (262) 547-7774 to reserve your spot today, seating is limited.
ABOUT BERNINA
BERNINA is the world's premier manufacturer of quality state-of-the-art sewing, quilting and embroidery machines, overlockers and embroidery software. Since being founded over 125 years ago, BERNINA has maintained a strong commitment to serving the creative community. This dedication threads through the Swiss precision found in every machine, the training and education available through our over 400 fully trained independent BERNINA Dealers and the endless tutorials and content shared on the BERNINA WeAllSew blog and social media channels. BERNINA products are designed for beginning to advanced sewists and priced to meet a variety of budgets, with new products being introduced every year.
A photo accompanying this announcement is available at https://www.globenewswire.com/NewsRoom/AttachmentNg/80abaa23-c5a8-49fe-9b0c-dceeb8e05144