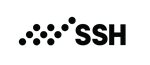 SHARE SUBSCRIPTIONS WITH SSH COMMUNICATIONS SECURITY
SSH Communications Security Corporation – Stock Exchange Release – March 6, 2023, at 13:00 a.m. (EET)
A total of 73,687 new shares of SSH Communications Security Corporation were subscribed for with the 2019A stock options at a subscription price of EUR 1.56 per share, and a total of 418,000 new shares were subscribed for with the 2020A stock options at the subscription price of 0,9278, with a total subscription price of EUR 502,772,12. Out of the Share Subscription price, the amount equalling the nominal value of the share shall be transferred to the share capital and the exceeding amount to the fund for invested non-restricted equity.
The increase in the share capital, in total EUR 14,750.61, was registered in the Finnish Trade Register today. As a result of the subscriptions, the share capital of the company has risen to EUR 1,204,643.79, and the total number of shares is 40,154,793.
The subscribed shares have today been entered in the Finnish Trade Register. The new shares will be available for public trading on the main list of Nasdaq Helsinki Ltd. together with the old shares as of 7 March 2023.
SSH COMMUNICATIONS SECURITY CORPORATION
Michael Kommonen
Chief Financial Officer
For further information, please contact:
Michael Kommonen, CFO, tel. +358 40 1835836
Distribution:        
Nasdaq Helsinki Oy
Major Media
www.ssh.com
About SSH
SSH helps organizations safeguard their mission-critical digital assets at rest, in transit, and in use. We have 5,000+ customers worldwide, including 40 percent of Fortune 500 companies and major organizations in the Finance, Government, Retail, and Industrial segment. We are committed to helping our customers secure their business in the age of hybrid cloud and distributed IT and OT solutions. Our Zero Trust solutions offer safe electronic communications and secure access to servers and between servers. Our teams in North America, Europe, and Asia, along with a global network of certified partners, ensure customer success. The company's shares (SSH1V) are listed on Nasdaq Helsinki. www.ssh.com.