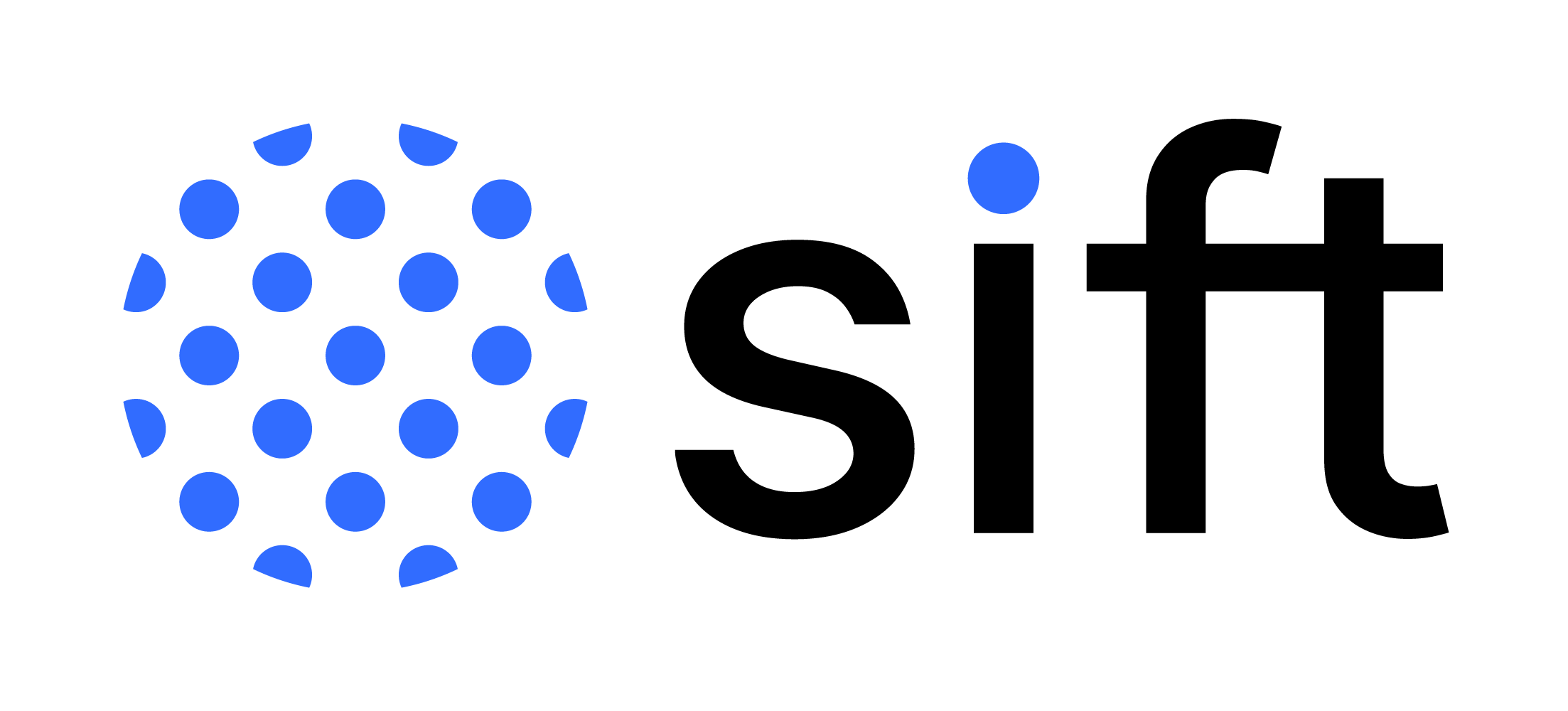 Sift Accelerates Customer Time-to-Value with Rapid
SAN FRANCISCO, May 30, 2023 (GLOBE NEWSWIRE) — Sift, the leader in Digital Trust & Safety, today announced the release of new capabilities that allow customers to get up and running within days using its Digital Trust & Safety Platform, and immediately begin realizing value. Among these new capabilities is Starter Workflows—a pre-configured version of Sift's popular Workflows feature, allowing businesses to automate risk-based decisioning at scale, as well as dynamically throughout the user journey. Starter Workflows are simple, customizable, and available through Sift's Implementation Consultants, along with a guide for all Payment Protection customers to jumpstart execution. By leveraging Starter Workflows, customers can decrease their deployment time by 85%.
New customers can also take advantage of the recently launched Sifters customer community, a centralized hub for sharing industry insights and trends, solving cross-market challenges, and contributing to a growing global fraud knowledge base. Sifters also includes direct access to Sift's Trust and Safety Architects and customer success teams, who actively engage with Sift users in the community, providing advice on how they can optimize their use of the Sift platform and enhance their digital risk strategy. In just over a month since its public launch, Sifters has 380 customers using the portal, with many engaging and helping each other daily.
"When a customer begins their partnership with Sift, they expect to onboard quickly and accelerate business growth safely," said April Oman, Sift's Chief Customer Officer. "Starter Workflows is a major breakthrough that allows them to do just that. Combined with the knowledge sharing and engagement we're already seeing on Sifters, customers can operationalize and optimize their digital risk strategies in days—not weeks or months."
"We searched for a fraud prevention solution that was non-invasive for our customers, customizable for our needs, and most importantly, easy to configure and integrate with the rest of our workflows," said Ryan Zhou, Co-founder and COO at CoinJar. "We were able to launch quickly by adjusting Sift to our needs rather than having to adjust our processes to Sift."
Customers can learn more about Starter Workflows and the Sifters community on the Sift blog.
About Sift
Sift is the leader in Digital Trust & Safety, empowering digital disruptors to Fortune 500 companies to unlock new revenue without risk. Sift dynamically prevents fraud and abuse through industry-leading technology and expertise, an unrivaled global data network of one trillion (1T) events per year, and a commitment to long-term customer partnerships. Global brands such as DoorDash, Twitter, and Wayfair rely on Sift to gain a competitive advantage in their markets. Visit us at sift.com, and follow us on LinkedIn.
Media Contact:
Victor White
Senior Director, Corporate Communications
press@sift.com