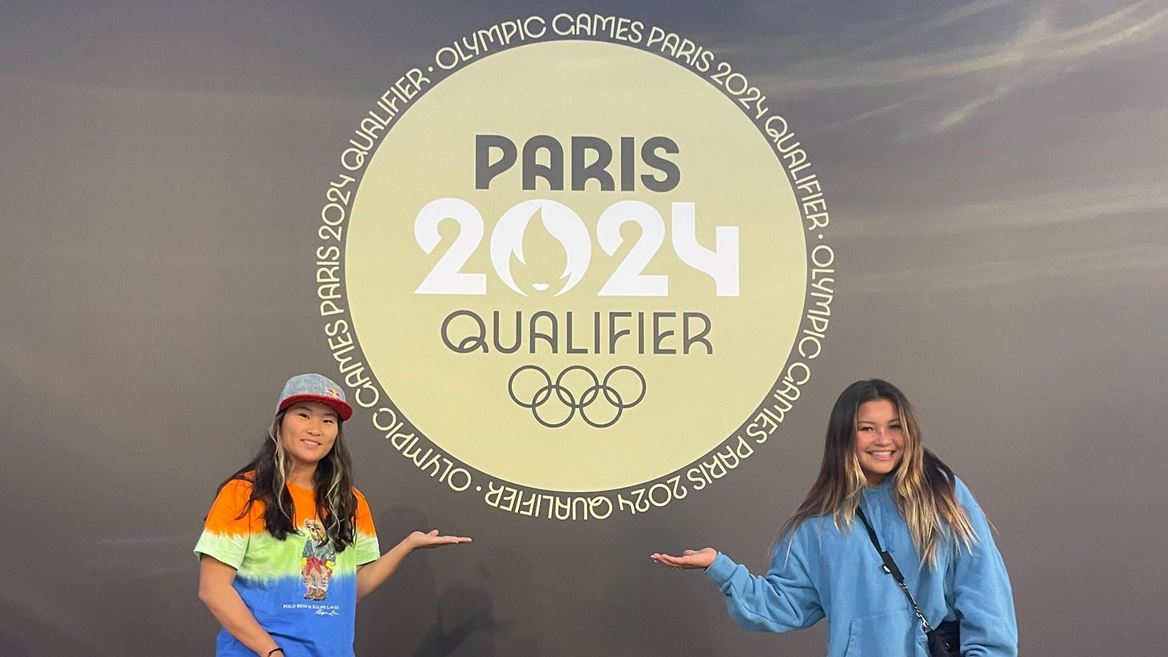 Skateboarding World Championships streaming on Olympics.com as stars of Tokyo 2020 bid for Paris 2024 qualification points
02 Feb 2023 – The world's best return to competition at the Skateboarding Street World Championships and Skateboarding Park World Championships 2023, as they battle for world titles and Paris 2024 ranking points at the Aljada Skate Park in Sharjah, United Arab Emirates. Fans around the world can follow along on Olympics.com, which will also live stream the semi-finals and finals action on Saturday 4 and Sunday 5 February (Street) and on Saturday 11 and Sunday 12 February (Park).
The street competition, starting today, sees Tokyo 2020 Olympic medallists Horigome Yuto (Japan), Rayssa Leal (Brazil), Nishiya Momiji (Japan) and Jagger Eaton (US) among the 277 athletes taking part, with the opportunity to be crowned world champions.
The park competition will take place next week, culminating in the semi-finals and finals on 11 and 12 February, and features Tokyo 2020 medallists Cory Juneau (US), Keegan Palmer (Australia), Koko Hiraki (Japan), Sakura Yosozumi (Japan), Sky Brown (UK) and Pedro Barros (Brazil).
Alongside world titles, the Skateboarding World Championships also provides an opportunity for the athletes to continue on their road to Paris 2024, by banking ranking points towards their qualification.
Skateboarding qualifications will culminate at the multi-discipline, festival-style Olympic Qualifier Series from the IOC launching in 2024. This will be a three-event series in four disciplines recently added to the Olympic programme: BMX freestyle, breaking, skateboarding and sport climbing, hosted in city-centre locations over four days and offering a new Olympic experience to fans, blending sport with music, art and culture.
The Olympic qualifiers season, in which over 100,000 athletes across different sports around the world have started their journey to earn their spot at the Olympic Games Paris 2024, comprises over 3,000 competitions taking place until June 2024. The best 10,500 athletes (50 per cent women and 50 per cent men) will take part in the most gender-balanced Olympic Games to date. For the first time in history, many of these events are identifiable by a Qualifier label. Coverage of the Olympic qualifiers is driven by the ambition of supporting, celebrating and elevating athletes on their road to the Olympic Games, as laid out in Olympic Agenda 2020+5.
Semi-final and final action at the Skateboarding World Championships 2023 will be shown live on Olympics.com on Saturday 4 and Sunday 5 February (Street), and Saturday 11 and Sunday 12 February (Park). Follow the athlete journeys at Olympics.com @Olympics #OlympicQualifiers #RoadtoParis2024.
Media organisations reporting on the Olympic qualifiers for the Olympic Games Paris 2024 can find information in the IOC's Media Handbook here.