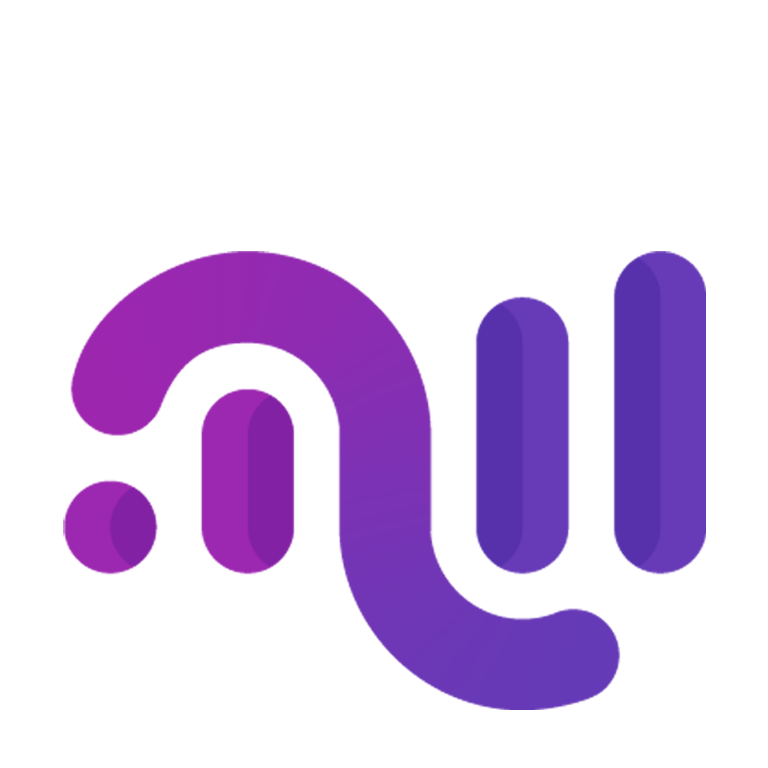 Smart Toy Market poised to reach a valuation of USD 63.5
New York, April 18, 2023 (GLOBE NEWSWIRE) — The Smart Toy Market size is projected to surpass around USD 63.5 billion by 2032 from USD 13.18 Billion in 2022. It is poised to reach a registered CAGR of 17.5% from 2023 to 2032. 
Due to increasing awareness of technology, the internet, and other digital media tools among children, they are increasingly drawn to them. Furthermore, changing lifestyles and advances in artificial intelligence further fuel this growth. Analysts forecast strong growth for the market for smart toys in light of an expanding urban population and rapidly rising smart toy consumers in emerging countries such as China and India.
Get additional highlights on major revenue-generating segments, Request a Smart Toy Market sample report at https://market.us/report/smart-toy-market/request-sample/
Key Takeaway:
By product type, in 2022, the Interactive games sector dominated the market with a 71% market share.By distribution channel, the offline channel segment dominated the market with 62% market share.By technology, the Bluetooth segment dominates the market with a 54% market share.By end-user, the Stripling segment dominates the market with a 43% market share.In 2022, North America dominated the market with the highest revenue share of 43%.APAC is expected to grow at a greater pace owing to affordable prices, increasing medical tourism, as well as hospitals and clinics, among other factors.
Factors affecting the growth of the Smart Toy industry
Technological advances: The smart toys industry is heavily dependent on technological advancements such as artificial intelligence (AI), the Internet of Things, and augmented reality. These technologies are constantly evolving and becoming more accessible, which will lead to a boom in the smart toys industry.Consumer preferences are changing: As technology is more prevalent in everyday life, consumers increasingly seek toys that combine technology and offer an interactive experience. Many parents find smart toys appealing because they allow children to engage in interactive play and learning.Education and Learning: Parents who wish to promote academic and cognitive growth in their children's lives can now find smart toys that are focused on education and learning.Safety and security: Parents are becoming more aware of the risks of internet-connected toys due to the increasing use of technology in their toys. Manufacturers are putting more emphasis on safety and security for smart toys to increase consumer confidence and drive demand.Globalization: Parents are more willing to spend on toys that provide an educational and interactive experience to their children in emerging markets to drive the growth of the smart-toy industry.Marketing and advertising: To increase demand and awareness for their smart toys, manufacturers are investing heavily in marketing. This is especially true for established brands expanding into smart toys.
To understand how our report can bring a difference to your business strategy, Inquire about a brochure at https://market.us/report/smart-toy-market/#inquiry
Market Growth
Parents around the world are encouraging their children to get outside and exercise. Along with traditional outdoor and sports toys, construction toys have become increasingly popular as they provide intellectual and cognitive benefits for kids of various ages. Construction toys encourage creative problem-solving skills while aiding in spatial development – thus making them popular among educators and parents alike. With this growing demand for construction toys, manufacturers are seeing an uptick in sales. Moreover, the rising use of construction toys to improve children's learning abilities is another important factor driving up demand for smart toys in the market. Manufacturers are responding by launching toys with novel shapes and patterns in an effort to capture children's attention, which could have a beneficial effect on the adoption rates of smart toys.
Regional Analysis
North America dominates the smart toy market with a 43% share. In recent years, this industry has seen tremendous growth due to technological advancements and rising demand for interactive and educational toys. A regional analysis of this industry reveals differences in consumer preferences, market size, and growth potential across different regions. It is driven by high disposable income, a focus on educational toys, and a large number of tech-savvy parents. Although Hasbro and Mattel are the dominant brands in this market, there is plenty of opportunity for smaller players to make niche products. The European smart toys market is expanding rapidly thanks to increasing consumer awareness about the benefits of interactive and educational toys, as well as strong government support. This highly competitive market has both established players as well as innovative start-ups competing to gain market share.
The Asia-Pacific smart toys market is seeing tremendous growth. This is due to a rapidly growing population, rising disposable income, and a growing demand for high-tech toys. The industry is still fragmented, with many local players offering different products at different price points. Although the Latin American smart toys market is still young, it is expected to grow rapidly due to increased consumer awareness about the benefits of interactive and educational toys and rising disposable income. This sector is still fragmented, with many small players operating in different countries and regions. The Middle East and African smart toys market is small but will grow rapidly due to rising disposable income and increased consumer awareness. It is still fragmented, with many small players operating in different countries and regions.
Have Queries? Speak to an expert or Click Here To Download/Request a Sample
Scope of the Report
Report AttributeDetailsMarket Value (2022)US$ 13.18 billionMarket Size (2032)US$ 63.5 billionCAGR (from 2023 to 2032)17.5%North America Revenue Share43%Historic Period2016 to 2022Base Year2022Forecast Year2023 to 2032
Market Drivers
Parents are increasingly searching for toys that not only entertain their children but also promote learning and development. Smart toys, with their interactive features and educational content, are well suited to meet this demand. As disposable incomes increase, parents are increasingly willing to invest in high-tech toys for their kids. This trend is expected to fuel the growth of the smart toy market, particularly in developed countries. Smart toys often require a smartphone or tablet to operate, and as these devices become increasingly popular, so does the market for such toys. Parents and educators are becoming more aware of the significance of early childhood education, so smart toys can serve to supplement traditional methods and promote this important step in development. Overall, the smart toy market is predicted to continue growing as these drivers fuel demand for interactive, educational, and high-tech toys for children.
Restraints
The smart toy market is a rapidly developing industry with an array of products that combine technology and traditional toys. However, there are several market restraints that could hinder its expansion and development. Smart toys are connected to the internet and could potentially collect personal information, creating a safety issue for children and parents. Companies must ensure their smart toys are secure to avoid putting children at risk. Smart toys tend to be more costly than traditional toys, which may limit their appeal to budget-conscious buyers. Many smart toys require specific devices or operating systems to function correctly, limiting their compatibility and usability.
Opportunity
The smart toy market presents several growth and development prospects, as it blends traditional play with cutting-edge technology. Enhanced Learning: Smart toys present interactive educational content that can improve cognitive, social, and emotional skill sets. Smart toys provide a more stimulating and interactive experience than traditional toys, as they can respond to children's actions, adapt according to their preferences, and provide personalized feedback. Smart toys provide toy manufacturers with an opportunity to diversify their earnings streams by developing innovative products that incorporate technology and appeal to consumer interest.
Overall, the smart toy market presents several potentials for growth and development as it provides a unique means to enhance learning and engagement among children, generate new revenue streams, and utilize technology to expand offerings and reach new markets.
Grow your profit margin with Market.us – Purchase This Premium Report at https://market.us/purchase-report/?report_id=99606
Report Segmentation of the Smart Toy Market
Product Type Analysis
The interactive games sector dominates the market with a 71% share. Interactive games provide an enjoyable way for learners to develop creative knowledge in a fun, immersive setting. Players are challenged to solve puzzles within an online environment, making them ideal for preschool learning about letters and the alphabet. Additionally, The Lego Group provides LEGO dimensions that use NFC technology for player interaction. According to market forecasts, the educational robots market will experience the fastest compound annual growth rate over the forecast period. Smart robot toys can be an excellent tool to encourage creativity, problem-solving ability, communication, and teamwork skillsets. They are usually operated remotely or through a smartphone or tablet; key players in this space offer robots compatible with both Android and iOS devices.
Distribution Channel Analysis
By distribution channel, the offline channel segment commands a 62% share of the market. The evolving landscape for distribution channels has intensified competition among both online and offline retailers. Customers seeking immersive experiences from brands are driving demand for immersive experiences from key players such as Hasbro. Hasbro has grown its business through partnerships with major retailers like Target and Walmart, using its warehouse in the Midwest U.S. to reduce delivery time and trucking mileage. The online segment is expected to experience the fastest compound annual growth rate of 17.0% during the forecast period. E-commerce offers consumers a variety of options, and during the pandemic, many toymakers had no choice but to move their operations virtually. Now that there are more toys online, key players can expand their business by using social advertising of their products and TV media for a wider customer base. Parents also benefit by being able to compare prices between different retailers through this digital channel.
Technology Insights
Bluetooth segment holds the lion's share of the technology market with 54% share. Smart toys that use Bluetooth technology to connect with other devices like smartphones, tablets, and computers can be controlled remotely and offer enhanced interactivity and features. On the other hand, those which utilize Wi-Fi connectivity connect to the internet and access online content such as games, videos, and educational resources – these too can be controlled remotely and provide real-time updates and notifications. By segmenting the smart toy market according to technology, companies gain insight into their target audience's needs and preferences so they create products tailored to specific requirements.
End User Insights
By end-user, the market is divided into Toddlers, Pre-schoolers, School-going, and Striplings. In 2021 the Stripling segment led the market growth with their demand for Smart Toys reaching unprecedented heights – from educational toys to remote-controlled vehicles – which propelled this demographic to explosive growth in 2022 with a 43% market share. Recent Development of the Smart Toy Market.
Recent Developments in Smart Toy Market
In May 2021: Applaydu is an augmented reality app created by Gameloft, Oxford University, and Kinder Joy. It brings Kinder Joy toys to life through a world full of imagination and discovery. This app also offers stories, games, and exploration opportunities.In April 2021: Play Shifu announced that they have raised USD 17 Million from Inventus Capital India on April 2021. The company intends to launch eight new products before the end of 2021, and 12-30 more products that will cover over 20 early-learning skills until 2022.
For more insights on the historical and Forecast market data from 2016 to 2032 – download a sample report at https://market.us/report/smart-toy-market/request-sample/
Market Segmentation
Based on Product Type
RobotsInteractive GamesEducational Robots
Based on Distribution Channel
Based on Technology
Wi-FiBluetoothRFID or NFC
Based on End-User
ToddlersPre-schoolersSchool-goingStriplingOther End-User
By Geography
GermanyFranceThe UKSpainItalyPortugalIrelandAustriaSwitzerlandBeneluxNordicRest of Western Europe RussiaPolandThe Czech RepublicGreeceRest of Eastern Europe APAC ChinaJapanSouth KoreaIndiaAustralia & New ZealandIndonesiaMalaysiaPhilippinesSingaporeThailandVietnamRest of APAC BrazilColombiaChileArgentinaCosta RicaRest of Latin America AlgeriaEgyptIsraelKuwaitNigeriaSaudi ArabiaSouth AfricaTurkeyUnited Arab EmiratesRest of MEA
Competitive Landscape
The key player analysis of the smart toy industry depicts a strong geographical presence. Key players in the industry are adopting e-commerce and social media platforms to expand their consumer base. Some Key players are as follows:
PlaymobilPillar LearningSega Toys Co. Ltd.LeapFrog Enterprises Inc.Mattel Inc.Hasbro Inc.Lego System A/SRobofi LLCTomy Co. Ltd.Doctor's Associates Inc.Other Key Players
Related Reports
Educational Robots market was valued at USD 1.2 billion. Between 2023 and 2032, this market is estimated to register the highest CAGR of 16%.Kids Walkie Talkie market was valued at USD 2900 million in 2022 and is projected to reach USD 5243 million in 2032, and register a CAGR of 6.8% during the forecast periodButton cell Batteries Market size is expected to be worth around USD 4838.16 million by 2032 from USD 4,231 million in 2022, growing at a CAGR of 1.35% during the forecast period 2022 to 2032.
Early Educational Toys Market size is expected to be worth around USD 217.2 billion by 2033 from USD 65.1 billion in 2022, growing at a CAGR of 9.7% during the forecast period 2023 to 2033.
Inertial Toys Market is expected to grow at a CAGR 6.2% over the next ten years, and will reach at US$ 5109 Mn in 2033, from US$ 2800 Mn in 2022.Coin Cell Batteries Market size is expected to be worth around USD 4838.16 million by 2032 from USD 4,231 million in 2022, growing at a CAGR of 1.35%.
About Us:
Market.US (Powered by Prudour Pvt Ltd) specializes in in-depth market research and analysis and has been proving its mettle as a consulting and customized market research company, apart from being a much sought-after syndicated market research report-providing firm. Market.US provides customization to suit any specific or unique requirement and tailor-makes reports as per request. We go beyond boundaries to take analytics, analysis, study, and outlook to newer heights and broader horizons.
Follow Us On LinkedIn Facebook Twitter
Our Blog: