Special Olympics Florida Announces Three New Board Members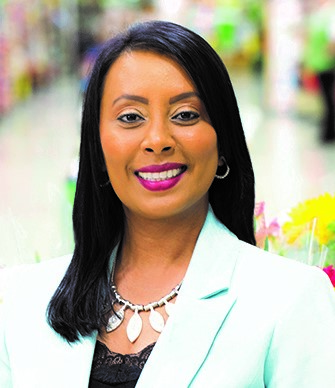 CLERMONT, Fla., April 25, 2023 (GLOBE NEWSWIRE) — Special Olympics Florida is proud to announce the addition of three respected business and education leaders to its Board of Directors. New board members Marsha Singh, Victor Shaffer, and Dr. Margaret "Peggy" Aune will begin serving immediately.
Singh is the Lakeland Divisional Vice President of Publix Super Markets, where she oversees sales, profits, and general performance of the Lakeland Division. She also provides strategic direction to senior leaders.
"Publix has always embraced the values of inclusion, respect, and acceptance," Singh said. "We are proud to support the athletes of Special Olympics Florida, and I am thrilled to be part of that mission."
Shaffer serves as an Executive Vice President of Fanatics, Inc., a company he has been with for more than 10 years. In his role, he oversees Fanatics Authentic, the company's memorabilia division which has exclusive partnerships with hundreds of the world's top athletes across all sports.
"Both Fanatics and Special Olympics Florida believe sports have the power to break through barriers and bring people together," Shaffer said. "We have an amazing relationship, and I'm delighted to join this inspiring team."
Aune is the Vice Chancellor for Strategic Improvement at the Florida Department of Education and has been an education professional for more than 20 years. Prior to joining the Department, Aune served Collier County Public Schools as a teacher, administrator, and district leader. While in Collier County, she first encountered the incredible work of Special Olympics Florida.
"For more than 50 years, Special Olympics Florida has worked to improve the lives of people with intellectual disabilities," Aune said. "It's an honor to be part of that effort." 
Singh, Shaffer, and Aune all work at organizations with strong ties to the Special Olympics Florida movement. Publix has been a supporter since our founding in 1972 and remains one of our most committed and engaged corporate partners. Fanatics understands the unifying power of sports and, each year, helps our athletes through internal fundraisers and by participating in the Polar Plunge, Sunshine Bowl, and our Champions Gala. The Florida Department of Education is a crucial ally, heavily involved in our Unified Champion Schools programs.
"We are honored to welcome Marsha, Victor, and Peggy to our board," said Special Olympics Florida President and CEO Sherry Wheelock. "They are longtime, enthusiastic supporters of Special Olympics Florida and champions of our mission to create more inclusive and accepting communities. I am excited for our future and look forward to building upon our passionate and talented board."
About Special Olympics Florida: Special Olympics Florida provides year-round sports training, competition, health services, and leadership programs to children and adults with intellectual disabilities, at no cost to the athletes or their caregivers, as a means to achieve physical fitness, self-esteem, socialization skills, and the life skills necessary to be productive, respected, and contributing members of their communities. To learn more, visit www.specialolympics.org.
Chloe Blair
Uproar PR for Special Olympics Florida
cblair@uproarpr.com
615-517-5116
Photos accompanying this announcement are available at
https://www.globenewswire.com/NewsRoom/AttachmentNg/039d3669-25cb-411d-885d-285aa4eb6372
https://www.globenewswire.com/NewsRoom/AttachmentNg/974436e3-846b-40cb-96c6-86ca6a16a839
https://www.globenewswire.com/NewsRoom/AttachmentNg/0d5c95cc-e8ef-42eb-9e1d-afb433592746