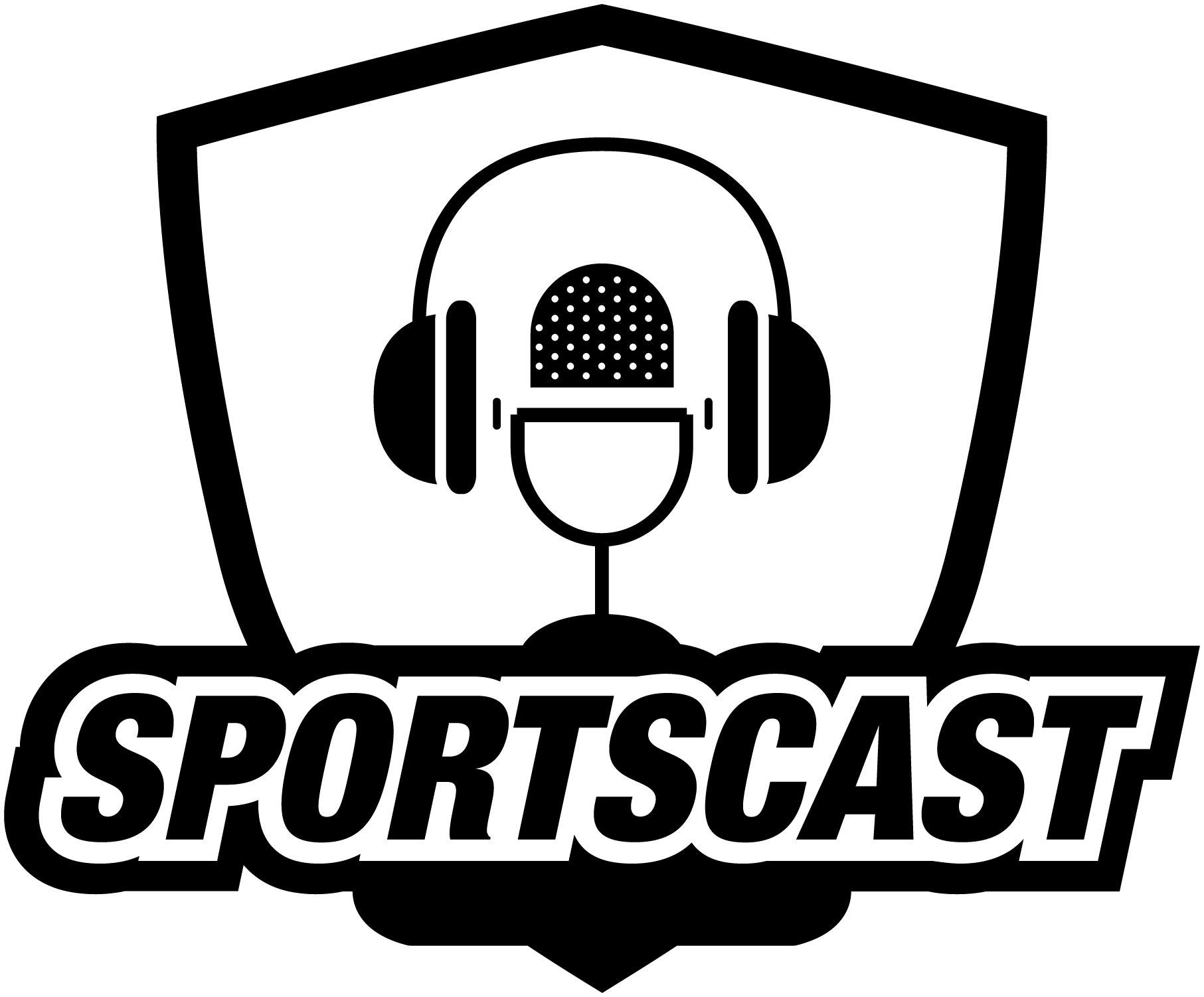 SportsCast Partners with Athlete Studio
SportsCast and Athlete Studio will deliver these athlete collections on FLOW.
LOS ANGELES, June 01, 2023 (GLOBE NEWSWIRE) — via IBN –  SportsCast, a leading provider of unique sports media collectibles, in partnership with Athlete Studio, the #1 eCommerce platform for athletes and sports brands, today announces the launch of its latest series of unparalleled digital sports media collectibles.
Building upon SportsCast's successful initial drop earlier this year, the June 1 release showcases an unprecedented fusion of digital sports memorabilia – preserved, packaged, and sold in limited edition collectibles – as well as exclusive content, merchandise and VIP experiences.
SportsCast Series 1 features an inside look at an intimate conversation between pro football legends Eddie George and Jerome Bettis. To learn more about the latest releases, including the SportsCast "Genesis" Pack and the SportsCast "Gold VIP" Full Episode Pack, head over to SportsCast.net.
Real sports geeks and cyber nerds, SportsCast and Athlete Studio are crazy committed to providing sports fans and collectors with unique experiences that can't be found or owned anywhere else. SportsCast and Athlete Studio teamed up to deliver the epic combination of rare athlete-created content, digital cards and one-of-a-kind experiences melded into unique collectibles. Be part of the transformation of the digital media and the sports collectibles market. Own a card with kick that contains exclusive access to big-name sports figures hosting interviews with some of the world's most interesting and compelling athletes. Enjoy the fusion of distinctive digital sports cards and captivating athlete created content, an extraordinary digital experience that can never be replicated.
SportsCast and Athlete Studio will deliver these Sports Media Collectibles on FLOW.
"Athlete Studio shares our vision of providing sports fans with some of the most unique sports media collectibles ever assembled, and this latest drop reinforces that. Expect big things from this partnership in the coming months," stated Garrick Dorn, Managing Partner of SportsCast.
"Today, Athlete Studio is the number one eCommerce platform for professional athletes," Nicholas Lemieux, CEO of Athlete Studio stated in an interview on the Bell2Bell Podcast. "We work with some of the biggest athletes and sports agents in the industry, along with sports brands and teams like NBA Top Shot and the Sacramento Kings. It's all come from a love of sports and wanting to help professional athletes build their own businesses and brands."
To explore the SportsCast "Genesis" Pack and the SportsCast "Gold VIP" Full Episode Pack, please visit  SportsCast.net
About SportsCast
SportsCast creates unique digital sports collectibles that also provide exclusive access to content directly from legendary athletes and future stars. Each athlete collection features special collectible cards that unlock the gateway to select SportsCast episodes featuring private conversations between well-known sports figures – one-on-one.
SportsCast+ buyers can unlock SportsCastRewards offering VIP access & experiences, merchandise (physical & virtual) plus autographed memorabilia.  (Coming Soon)
To learn more about the SportsCast partnership, as well as the upcoming digital collectible and exclusive content series, visit SportsCast.net
About Athlete Studio
Athlete Studio creates eCommerce and marketing software for pro athletes and sports brands. The platform helps athletes like Justin Jefferson, Jalen Hurts, and Angel Reese automate the creation of their personal brands, custom merchandise, and digital collectibles. Sports brands partner with Athlete Studio to engage pro athletes and leverage Athlete Studio's Web3 technology to increase customer loyalty.
To learn more about the Athlete Studio please visit www.Athlete.Studio
About IBN
IBN consists of our Dynamic Brand Portfolio (DBP) brands introduced to the investment public over the course of 17+ years. With IBN, we have amassed a collective audience of millions of social media followers. These distinctive investor brands aim to fulfill the unique needs of a growing base of client-partners. IBN will continue to expand our branded network of highly influential properties, leveraging the knowledge and energy of specialized teams of experts to serve our increasingly diversified list of clients.
For more information on IBN please visit https://www.InvestorBrandNetwork.com
Please see full terms of use and disclaimers on the InvestorBrandNetwork website applicable to all content provided by IBN, wherever published or re-published: http://IBN.fm/Disclaimer
Forward-Looking Statements
This release contains forward-looking statements within the meaning of Section 27A of the Securities Act of 1933, as amended and Section 21E of the Securities Exchange Act of 1934, as amended. All forward-looking statements are inherently uncertain as they are based on current expectations and assumptions concerning future events or future performance of the company. Readers are cautioned not to place undue reliance on these forward-looking statements, which are only predictions and speak only as of the date hereof. In evaluating such statements, prospective investors should review carefully various risks and uncertainties identified in this release and matters set in the company's SEC filings. These risks and uncertainties could cause the company's actual results to differ materially from those indicated in the forward-looking statements.
Corporate Communications
IBN
Los Angeles, California
www.InvestorBrandNetwork.com
310.299.1717 Office
Editor@InvestorBrandNetwork.com