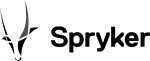 Spryker Launches Composable Value Services to Unlock Value
New offering will help Spryker customers worldwide move "beyond technology" to true ROI and with additional 99.99% uptime option to accelerate business outcomes
BERLIN and NEW YORK, Feb. 28, 2023 (GLOBE NEWSWIRE) — Spryker, the leading enterprise commerce platform for Sophisticated Commerce Use Cases in B2B, Enterprise Marketplaces, and Thing Commerce is today launching its Composable Value Services available to all Spryker customers. The new set of tools and services will empower enterprises to get more from their composable commerce investments, ensure faster ROI, and accelerate their timeline from adoption to achieving business outcomes.
Spryker's Composable Value Services are designed alongside the customer journey to optimize implementation and success. Spryker has identified four value stages to support its customers with tailored solutions. Each service is designed specifically to help customers achieve their business objectives and is a unique bundle that combines Spryker's strategic Solution & Technology Partner services as well as Spryker's own Success Enabling Services. The four value stages are as follows:
Business Model Innovation: focuses on ideation and business model refinement with services such as Innovation Bootcamp, Vision & Roadmap Design as well as Business Case Sparring.
Organizational Foundation: aims to support customers in the setup of the required infrastructure, processes and capabilities.
Technical Implementation: is all about launching successfully, supported with services such as Project Launch and Implementation technical guidance.
Project Launch and Scale: includes services and tools such as the Business Model & Use Case Navigator, and Transformation Maps to fuel growth and performance in close alliance with customer's strategic goals.
"Given the current macroeconomic climate and challenges businesses are facing, higher and faster ROI is critical. Organizations are seeking to unlock the capabilities of their software investments faster than ever before and need to see swift business model validation and tangible bottom line contributions while facilitating quicker time-to-change," said Boris Lokschin, Co-Founder and CEO at Spryker. "Our new Composable Value Services offering is a pivotal element to achieving this. With our focused industry led approach, we are able to help our customers compose outcomes beyond technology and adopt both Spryker and our partner's technology in a way that is more closely aligned with their business goals to ensure they achieve them."
Another aspect of the new offering on top of Spryker's #1 ranked composable commerce platform is the availability of expert-led technical services. In highly scalable, globally operating enterprise environments, customers want to rely on experts to provide high class services such as Implementation Guidance, Code Reviews, Scalability, Security and Performance Tests as well as Training and Enablement sessions. This offering empowers organizations to build the appropriate business or technical roles with the relevant enablements.
Additionally, a newly formed Success Room, with access to a team of cross-functional experts, is available should a customer require support in a critical situation. This sits alongside Spryker Academy content for technical and business stakeholders, and is further supported by a community of "herd members" that regularly engage through meetups, advisory boards, and other events.
"Together with our global Solution and Technology partners, Spryker's launch of Composable Value Services is setting a new standard in the enterprise commerce industry by delivering outcomes beyond technology and paving the way to true, tangible business success for our customers," added Eric Schreiner, Chief Customer Officer at Spryker. "We look forward to continuing to expand the support we provide so our next generation platform offering is backed by outstanding services that empower our customers to innovate and boost ROI across their business."
Furthermore, existing global corporate and enterprise clients are now able to upgrade to a new Premier Success SLA with a best-in-class 99.99% uptime. In addition, a dedicated Partner Success Management Team will also provide Spryker partners with the resources, tools, and guidance necessary to effectively deliver projects and shorten time to value even further.
Spryker's Composable Value Services are available as an enhanced offering to all customers worldwide from March 2023.
About Spryker
Spryker is the leading composable commerce platform for enterprises with sophisticated business models to enable growth, innovation, and differentiation. Designed specifically for sophisticated transactional business, Spryker's easy-to-use, headless, API-first model offers a best-of-breed approach that provides businesses the flexibility to adapt, scale, and quickly go to market while facilitating faster time-to-value throughout their digital transformation journey. As a global platform leader for B2B and B2C Enterprise Marketplaces, Thing Commerce, and Unified Commerce, Spryker has empowered 150+ global enterprise customers worldwide and is trusted by brands such as ALDI, Siemens, Hilti, and Ricoh. Spryker was recognized by Gartner® as a Visionary in the 2022 Magic Quadrant™ for Digital Commerce and was also ranked as a Strong Performer in The Forrester Wave™: B2B Commerce Solutions, Q2 2022. Spryker is a privately held technology company headquartered in Berlin and New York.
Follow Spryker on LinkedIn and Twitter
A photo accompanying this announcement is available at https://www.globenewswire.com/NewsRoom/AttachmentNg/02cc32a0-b143-4ed3-95c3-399b75e9bc90