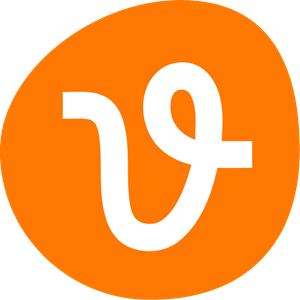 Stock Photography Marketplace Vecteezy Enters Into
BOWLING GREEN, Ky., April 19, 2023 (GLOBE NEWSWIRE) — Vecteezy, one of the fastest growing and most affordable creative content and stock photography marketplace, today announced an exclusive deal with Shutterstock, Inc. (NYSE: SSTK), which operates a global creative platform, as its premier image source. The partnership positions both brands for rapid growth in 2023 in the creative industry together.
This announcement marks the first major milestone of what is expected to be a full year for Vecteezy. The company expects to hit over 30M files by the close of 2023, doubling the 15M hit at the close of 2022. With this partnership, the millions of designers, marketers and entrepreneurs that regularly visit Vecteezy in search of affordable stock imagery will have access to even more files through the high-quality Shutterstock images that will populate alongside those already on Vecteezy. This partnership increases the total number of premium and relevant results on Vecteezy and creates a shared pipeline of high intent visitors between the two brands.
The new deal with Shutterstock is also a strategic step in a growth plan that sets Vecteezy up to earn $15M in annual revenue in 2023 – an increase of 42% in year-over-year revenue. This is the company's second partnership of this kind, having previously worked with Getty Images' iStock for the past three years. Vecteezy's rapid growth and over 100 million active users has made the company a sought after partner by some of the largest image databases in the world.
"We're thrilled to partner with Shutterstock to bring more premier content to our creative community and simplify the creative process for millions of people," said Shawn Rubel, Vecteezy Founder and CEO. "We have some big business goals this year and partnerships like this help us continue to be a profitable, fully bootstrapped company that only continues to grow."
"We're pleased to collaborate with Vecteezy to deliver an abundance of premium content to the millions of people who visit our platforms daily and rely on premium visual storytelling content," said Matthew Cowley, VP of Acquisition Marketing at Shutterstock.
Since 2007, Vecteezy has offered graphics to a passionate community of creatives. Today, the brand boasts more than 20 million images created by more than 25,000 talented contributors worldwide. As a profitable company that has yet to take on outside funding, Vecteezy has made major leaps recently, earning a spot on the coveted Inc 5000 list for the last two years in a row with an impressive three year growth rate in total revenues of 141 percent. As the company grows, deals like this allow the team to expand their product roadmap more rapidly and integrate technologies like artificial intelligence into their product suite.
With this partnership secured, Vecteezy has major growth planned through key launches and initiatives, which includes expanding a new custom graphic design studio service, launching a new design tool, and executing on a new growth marketing strategy.
About Vecteezy
Vecteezy is one of the fastest growing stock photography marketplaces globally, with millions of vectors, stock photos, and stock videos that are free and safe for personal or commercial use. Their website provides content from a global network of contributors, making professional-quality creative assets accessible to everyone. Vecteezy stands out from its competitors and offers additional value to the creative and design communities through its robust affordable licensing and legal guarantees. For more information, visit vecteezy.com.
Media Contact
Sarah Rachul
srachul@launchsquad.com
440-465-1801