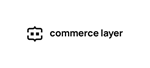 SunGod Partners With Commerce Layer to Make Composable
PRATO, Italy, March 03, 2023 (GLOBE NEWSWIRE) — Commerce Layer, the ecommerce software provider that empowers brands and retailers to sell through any digital channel globally, today announced it's working with SunGod, the leading British performance eyewear brand, to build new and innovative digital shopping experiences across its global eyewear business.
SunGod realized its international growth aspirations were severely restricted, if not impossible, by its former monolithic ecommerce platform. Before Commerce Layer, SunGod had to build and maintain a new site for each local market, while suffering from a lack of customization opportunities, currency conversion fees, and slower site performance. SunGod's partnership with Commerce Layer will allow the fast-growing eyewear brand to quickly capitalize on new market opportunities across current and future digital channels and with improved site speed.
"As SunGod continued to grow, especially outside of a single market, the challenges of working within a monolith grew too," said Rob Watkiss, Chief Technology Officer of SunGod. "Working with Commerce Layer's composable commerce platform has allowed SunGod to create customized shopping and checkout experiences, while helping us expand to new markets with ease that we never thought was possible."
Commerce Layer's composable, transactional application programming interface (API) allows for international scalability and design flexibility. With Commerce Layer, SunGod sees the following benefits:
Unlimited creative potential: Developers can build faster and are happier as a result – without the need to manage individual instances in each respective market.
Enhance and expand how it sells products internationally: Even with over half a million SKU combinations, SunGod can extend its business model to include drop shipment services and configure market-specific rules to create localized price lists and inventory strategies. This is all managed from a single instance and without currency conversion fees.
Zero-lag shopping experiences: Inventory availability is synced in real-time and pages load faster compared to monolithic ecommerce platforms.
Simplified stock structure: Despite hundreds of thousands of potential combinations, SunGod enjoys simple and easy 1-to-1 mapping of SKUs in its warehouse and in its ecommerce backend.
Complex product and stock structure made simple: Commerce Layer's platform allows SunGod to model its complex stock structure closer to how the components of its eyewear are ordered and assembled.
"Modern-day commerce demands require much more flexibility than a monolithic architecture can accommodate," said Filippo Conforti, CEO and co-founder of Commerce Layer. "Our platform is flexible, scalable, and extensible. With Commerce Layer, SunGod can focus on designing delightful shopping experiences and without being weighed down by the constraints of monolithic platforms."
SunGod selected Commerce Layer over leading ecommerce solutions. It will work with Commerce Layer partners, including Stripe, DatoCMS, Twilio, Vercel, and Easypost.
About Commerce Layer
Commerce Layer helps companies sell their merchandise through any digital channel (web, app, voice, IoT, etc.) by using the Commerce Layer's API. With an API-first solution, and an entire suite of developer tools, Commerce Layer customers can scale their businesses into multiple markets with ease.
About SunGod
SunGod is a British performance eyewear brand, founded in 2013 with HQs in London and Verbier, Switzerland. Their mission is simple: See Better. Through their lenses, through their actions and through doing business better.
Founded as a challenger brand in 2013, SunGod has grown into a globally recognised performance eyewear business, that is performance-driven, community-built, and sustainable to the core. SunGod eyewear is worn by elite athletes and teams around the world, and SunGod's partners – who range from World Tour cycling team INEOS Grenadiers, to iconic mainstream sports teams such as McLaren F1 Team and England Rugby – prove the performance and popularity of their products at the very highest level.
Media Contact: Crystal Hermond, crystal@propllr.com