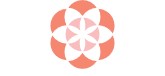 Sunstone Therapies Announces Publication of Positive Data
Phase 2 data shows sustained response in 80% of patients and 50% of patients in full remission of depressive symptoms
Use of group setting and 1:1 patient to therapist ratio has potential to increase accessibility of psilocybin therapy for patients with cancer and depression, and other indications
Rockville, Maryland, April 13, 2023 – Sunstone Therapies, a leader in the development of clinical trials and the delivery of psychedelic-assisted therapy in the medical setting, today announces the publication of positive phase 2 data, assessing the effect of psilocybin therapy for patients with cancer and major depression disorder (MDD), in JAMA Oncology. The publication is accessible here.
Psilocybin therapy is an approach being investigated for the treatment of mental health challenges, including depression. It combines the pharmacological effects of psilocybin, a naturally occurring psychoactive substance, with psychological support.
The study was a phase 2, single-center, fixed-dose, open-label study in 30 patients with curable and incurable cancer. Cohorts of 3 to 4 patients were simultaneously treated with a 25mg dose of synthesized COMP360 psilocybin, in adjacent rooms open to a common space, in a 1:1 therapist-to-patient ratio. The cohorts received group therapy in 1 preparation and 2 integration sessions, supplemented by individual therapy.
Results indicated that psilocybin therapy induced an improvement in depression, measured by the robust reduction in patients' scores on the Montgomery-Asberg Depression Rating Scale (MADRS) from baseline to 8 weeks post-treatment of 19.1 points (95% CI, -22.3 to -16.0 points; P <.001). A sustained response was observed in 24 (80%) patients, with 15 (50%) showing full remission of depressive symptoms.
These findings were supported by self-reported measures of depressive symptoms including the decline of Quick Inventory of Depressive Symptomatology (QIDS) self-report scores by an average of 5.9 (95% CI, 7.2 to 4.6) points, a 48% reduction from baseline. The Maudsley Visual Analogue Scale showed a change of -46.2 (95% CI, -61.6 to 30.7) points, equaling a 53% decrease in self-rated depression severity.
Manish Agrawal MD, Chief Executive Officer at Sunstone Therapies, and Principal Investigator on the study, commented: "This pioneering study is the first of its kind, conducted within a community hospital cancer center, in groups, and using a lower therapist-to-patient ratio than has been the case with previous psilocybin therapy studies. This approach has been shown to be effective in delivering a significant improvement in these patients' depression symptoms and, if replicated in larger studies, could open the door to a wider and faster adoption of psilocybin therapy in the future."
Bill Richards PhD, Chief Therapist at Sunstone Therapies, added: "While this is an open label study with a small number of participants, the results add to the growing body of evidence for psilocybin therapy in addressing mental distress and give hope to cancer patients and their families of an effective treatment for the depression associated with their disease. Depression impacts 1 in 4 people with cancer and often becomes a debilitating aspect of their diagnosis. At Sunstone we aim to expand the standard of cancer care to include mind and heart as well as body – safely and accessibly, within a medical setting. These results are a further step toward that goal."
About Sunstone Therapies
Founded by oncologists Drs Manish Agrawal and Paul Thambi, business strategist Kim Roddy and psychologist Dr Bill Richards, Sunstone's team of healthcare professionals has seen first-hand the need for better tools to address the emotional and mental health of cancer patients. Sunstone is focused on developing psychedelic therapies and building modern centers of healing to better treat the emotional and psychological impact of cancer and other diseases and disorders as a fundamental expansion of the standard of care in a medical setting, treating mind and heart along with the physical body.
For more information, please visit: https://www.sunstonetherapies.com/
Media contact:
Consilium Strategic Communications                                                        
Tracy Cheung/Chris Gardner/Andrew Stern            Tel: +44 (0) 20 3709 5700
                                                                                          Email: SunstoneTherapies@consilium-comms.com