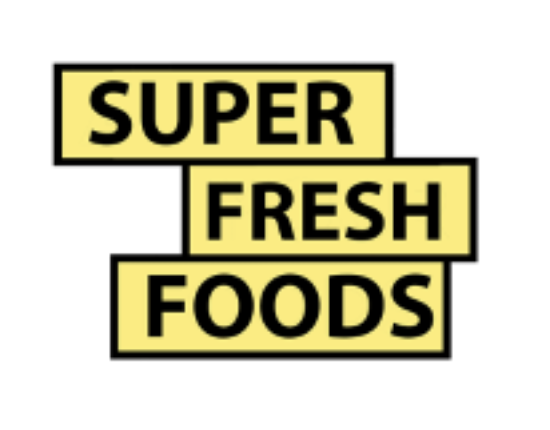 Super Fresh Foods Announces Innovative Meal Delivery App
Our Commitment to Quality and Tasty Dining Remains at the Core of This Innovation – Benny Doro
LAS VEGAS, NV, Sept. 14, 2023 (GLOBE NEWSWIRE) — via NewMediaWire – Golden Star Enterprises Ltd. (OTCMARKETS: GSPT) DBA Super Fresh Foods (the "Company"), a popular meal prep and delivery company, is thrilled to announce an exciting new mobile application designed to revolutionize the way people enjoy their meals. This innovative app will provide a seamless and convenient meal delivery experience, ensuring that customers can savor the freshness and quality of our products from the comfort of their own homes or at work.
Key Features of the Super Fresh Foods Meal Delivery App:
User-Friendly Interface: The app boasts an intuitive and user-friendly interface, making it easy for customers to browse our extensive menu, place orders, and track their deliveries effortlessly.
Customization: Customers can personalize their orders to meet their specific taste preferences, ensuring each meal is tailored to their liking.
Nutritional Information: The app provides detailed nutritional information for each menu item, helping customers make informed choices that align with their health and wellness goals.
Special Offers and Rewards: The app will offer exclusive discounts, promotions, and rewards for loyal customers, making dining with Super Fresh Foods even more rewarding.
Customer Support: Our customer support team will be readily available to assist users with any inquiries or concerns, providing a seamless and enjoyable experience.
Benny Doro, Super Fresh Foods' CEO, expressed excitement about the app's development, stating, "We believe that our new meal delivery app will redefine convenience and freshness for our customers. Our commitment to quality and tasty dining remains at the core of this innovation, and we are eager to share this new experience with our loyal patrons and newcomers alike."
The Super Fresh Foods Meal Delivery App is currently in the final stages of configuration and is scheduled for release in the Autumn of 2023. Keep an eye out for further announcements and updates on our website and social media channels.
About Super Fresh Foods –  "Deliciously crafted. Conveniently delivered."
Super Fresh Foods is a leading meal prep and delivery company, dedicated to making nutritious, tasty eating accessible and effortless for individuals and families. With a focus on quality, variety, and convenience, Super Fresh Foods provides an extensive menu of chef-curated meals, customizable plans, and sustainable practices.
Super Fresh Foods operates in the Vancouver, British Columbia metropolitan (GVRD) and the Greater Toronto area (GTA)area to deliver meals under its "All Your Meals" brand.
Please visit www.superfreshfoods.ca
This press release contains forward-looking statements that reflect the Company's current beliefs, expectations or intentions regarding future events. Any statements contained in this press release that are not statements of historical fact may be deemed forward-looking statements. Words such as "will," "will be," "anticipate," "predict," "expect" "continue," "future," and similar expressions are intended to identify such forward-looking statements. The Company anticipates that subsequent events and developments may cause views and expectations to change. The Company assumes no obligation, and specifically disclaims any intention or obligation, to update any forward-looking statements, whether as a result of new information, future events or otherwise.
Contact:
Patrick Smyth
702.508.6517
hello@superfreshfoods.ca