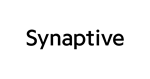 Synaptive Medical Inc. Awarded Inaugural INOVAIT Focus Fund
TORONTO, March 06, 2023 (GLOBE NEWSWIRE) — Synaptive Medical Inc., a Toronto based global medical technology company that develops solutions to enhance patient information and improve the process of healthcare delivery from diagnosis to intervention, has been awarded the INOVAIT Focus Fund investment for MRI research and development to support image-guided therapies. INOVAIT is a pan-Canadian network funded by the Government of Canada and hosted at the Sunnybrook Research Institute with the objective of building a truly integrated image-guided therapy ecosystem, fueling continuous innovation that revolutionizes healthcare globally. The Focus Fund investments will support commercialization-focused research and development projects for Canadian technology companies at the intersection of advancing imaging, minimally invasive surgery, and artificial intelligence.
"We are very excited to be participating in such a forward looking and timely initiative," said Cameron Piron, Co-founder, and President at Synaptive Medical. "It represents the future of healthcare combining advanced imaging, therapy and Artificial Intelligence (AI)."
Synaptive Medical was awarded the investment to focus on further development of their 0.5 T MRI system, which was designed to overcome many of the challenges of conventional MRI and improve access to this important imaging modality. Together, with clinical partners at Dalhousie University in Nova Scotia led by Dr. Steven Beyea, Ph.D., the aim of the project will be the clinical evaluation of AI accelerated imaging techniques to enable faster access to therapy. These contributions will further enhance the ability of the MRI to support faster and earlier detection of critical neurological deficits, such as strokes and tumors.
"It is an honour to have been selected for investment from INOVAIT," said Alex Panther, Director of Research and Development at Synaptive Medical. "These investments will aid in further development of Synaptive's MRI system by enhancing the quality of imaging used in acute care, ear-nose-and-throat (ENT) and neurosurgical planning, by reducing barriers and improving access to MRI for all Canadians."
Synaptive Medical was one of 14 projects to be selected in the inaugural Focus Fund call for applications.
Funding for this project was provided in part by INOVAIT through the Government of Canada's Strategic Innovation Fund.
About Synaptive Medical Inc. 
Synaptive Medical Inc., a Toronto based, global medical technology company, that solves surgical, imaging, and data challenges to improve the quality of human lives. Synaptive's integrated suite of products – bridging MRI, surgical planning, navigation, and robotic visualization – delivers patient centric information with automated efficiency across all stages of clinical interventions.  
Media contact:
Melissa Kois
Sr. Marketing and Communications Manager, Synaptive Medical Inc.
Melissa.kois@synaptivemedical.com