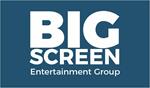 TECH TO THE FUTURE – Big Screen Entertainment Group Snaps
LOS ANGELES, Jan. 26, 2023 (GLOBE NEWSWIRE) — One of the most acclaimed documentaries from the past year is the latest title to find a home on Big Screen Entertainment Group's (OTC:BSEG) thriving streaming platform.
TECH TO THE FUTURE – an exciting look at recent tech breakthroughs around the world – is now available on Big Stream Entertainment, which can be viewed online, via mobile and as a Roku channel.
Launched at last year's Cannes Film Festival, the documentary won a theatrical release, received rave reviews and was under Oscar consideration.
It features a flying car, lifesaving medical technology and even an Artificial Intelligence version of Bruce Willis which looks set to revolutionize Hollywood movie making.
Written and directed by Big Screen's Sandro Monetti and produced and hosted by technologist Francis Hellyer, the documentary has been called "remarkable" and "fascinating" by critics.
TECH TO THE FUTURE will become a podcast later this year and a spin-off television series is in the development stages.
You can view the trailer to the film here Tech to the Future: Official Trailer – YouTube and watch the full movie, along with a vast library of other films, documentaries and original programming, on Big Stream Entertainment on Roku and OTT.
BSEG Chief Executive Kimberley Kates said: "This is an inspiring film with a positive message that tomorrow can be better than today. We're honored to add it to the quality line up on our fast expanding streaming platform."
About Big Screen Entertainment (BSEG)
Big Screen Entertainment Group is a well-established distribution and production company based in Los Angeles which turns 18-years old this year. BSEG continues to grow and evolve into new commercial models in an ever-changing media world with multiple IP's in the works.
Forward-Looking Statement: A number of statements contained in the press release are forward-looking statements that are made pursuant to the safe harbor provisions of the Private Securities Litigation Act of 1995. These forward-looking statements involve a number of risks and uncertainties, including timely development, and market acceptance of products and technologies, competitive market conditions, successful integration of acquisitions and the ability to secure additional sources of financing. When used in this press release, words such as "could," "plan," "estimate," "expect," "intend," "may," "potential," "should," and similar expressions are forward-looking statements.
323.654.3500
A photo accompanying this announcement is available at https://www.globenewswire.com/NewsRoom/AttachmentNg/93bc9df2-7815-4ce6-b68c-fe04e1c5e79e