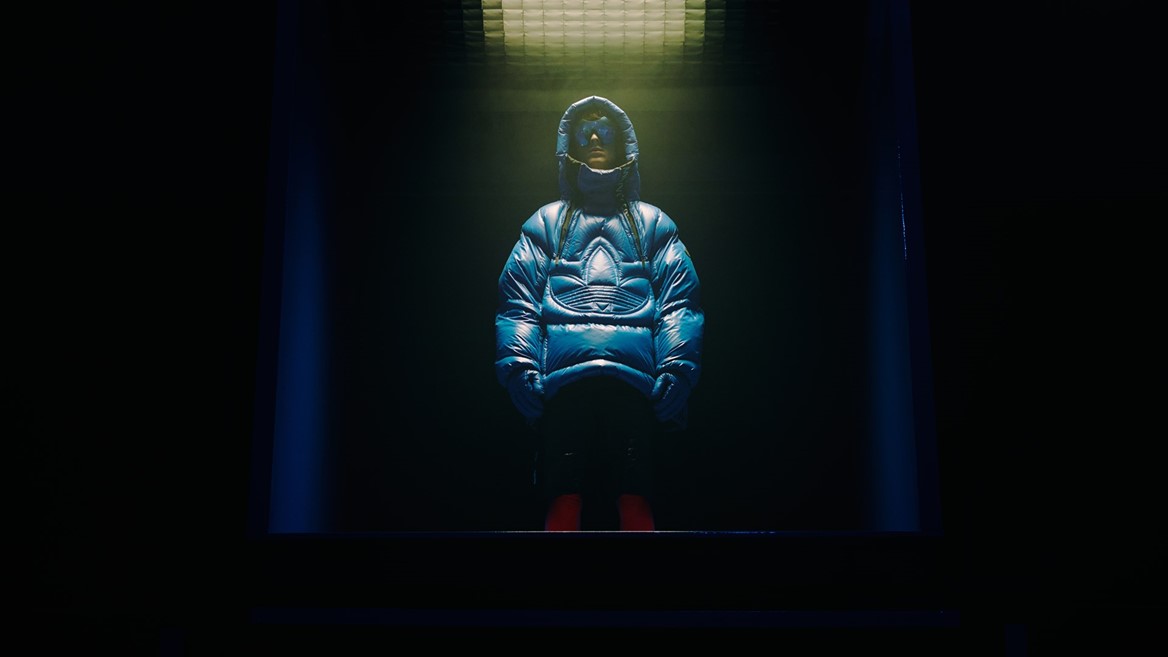 The Art of Genius − Moncler Redefines Collaboration with its Co−creation Platform
Last night, Moncler unleashed a new vision for Moncler Genius through an immersive live event, The Art of Genius. Transforming its collaboration model into a platform for co-creation, Moncler challenged the boundaries of possibility at the intersection of Art, Design, Entertainment, Music, Sport, and Culture. A community of 10,000 guests at Olympia London came together to embrace this experience, including appearances from Awich, Bianca Balti, Hailey Bieber, Naomi Campbell, Alexa Chung, Poppy Delevingne, Lewis Hamilton, Winnie Harlow, SAINt JHN, Chen Linong, Hwang Min-hyun, Naenano, ASAP Nast, Tobe Nwigwe, Fat Nwigwe, Maria Sharapova, Nigel Sylvester, FKA Twigs, Cole Walliser, Letitia Wright, Charli XCX.
"When we launched Moncler Genius in 2018, our ambition was to create and share new energy with ever new communities, while going beyond the conventions of the fashion sector and collaborating with extraordinary talents to create something totally new and unexpected.
This commitment to new forms of creativity and cross fertilization continues to this day. What evolves are the spaces where this creativity takes place and expands going beyond boundaries. It is the ability to see and create together what we could never have imagined alone. It is the acknowledgement of a contemporaneity made of worlds that interact with each other and inspire reciprocally. It is all about our quest to always explore new paradigms.
Since day one Genius has been a promise of continuous evolution. Yesterday we doubled down on that promise. In London we showed a vision that further expanded our universe of fashion collaboration to a platform of co-creation across different industries. We have seen the coming together of diverse sectors expressing themselves and creating a language that defines a new way to experience the brand: music, design, art, entertainment, sport and fashion have brought their unique codes and their energy together shaping memorable moments for our communities. This is Genius"
[Remo Ruffini, Chairman and CEO of Moncler]
A platform for co-creation across varied creative spheres, The Art of Genius saw distinct artistic worlds collide under one roof as the 2023 lineup of creators took over the space, bringing together their unique interpretations of Genius. From an invitation to lay down sounds with one of the world's most visionary record producers, to an outstanding and unforgettable live music performance, or an immersive journey through digitally created mountains – the mammoth arena was teeming with creative energy. Moncler's heritage was reimagined in ways that went beyond fashion, including a futuristic journey into modes of transportation, and a psychedelic take on glamping in the wilderness. Guests were also able to explore reimagined show formats: from a robot peepshow that paints a new picture of love, to a foam and sound installation, and a design showcase placing furniture at the center of an all-night afterparty.
The Art of Exploration by adidas Originals
Guests were conveyed on a moving runway through a vertical LED glacier, complete with gusts of icy fog, sound effects and scaffolding displaying the co-created collection. The dynamically-lit scaffolding, elevated with models dressed in the collection, denoted a metaphor for the collection's theme of "City to Summit."
"The Art of Exploration is fundamentally about fearlessly stepping into the unknown. Our collection takes on contemporary frontiers – from the city streets to the summit peaks – for a new context. The immersive event is an extension of this vision – toying with the senses in order to confront guests with an experience that is inspirational and outside of the norm."
[Stefano Pierre Beruschi, Senior Design Director, Culture Collaborations & Partnerships, adidas Originals]
The Moncler x adidas Originals collection revolves around the notion of exploration: a journey in which the past becomes the future and the mountain peaks are taken to the city streets, in a mix of luminous colors which recall traffic lights – bright yellow, green, orange, red, alongside other vivid and muted tones.