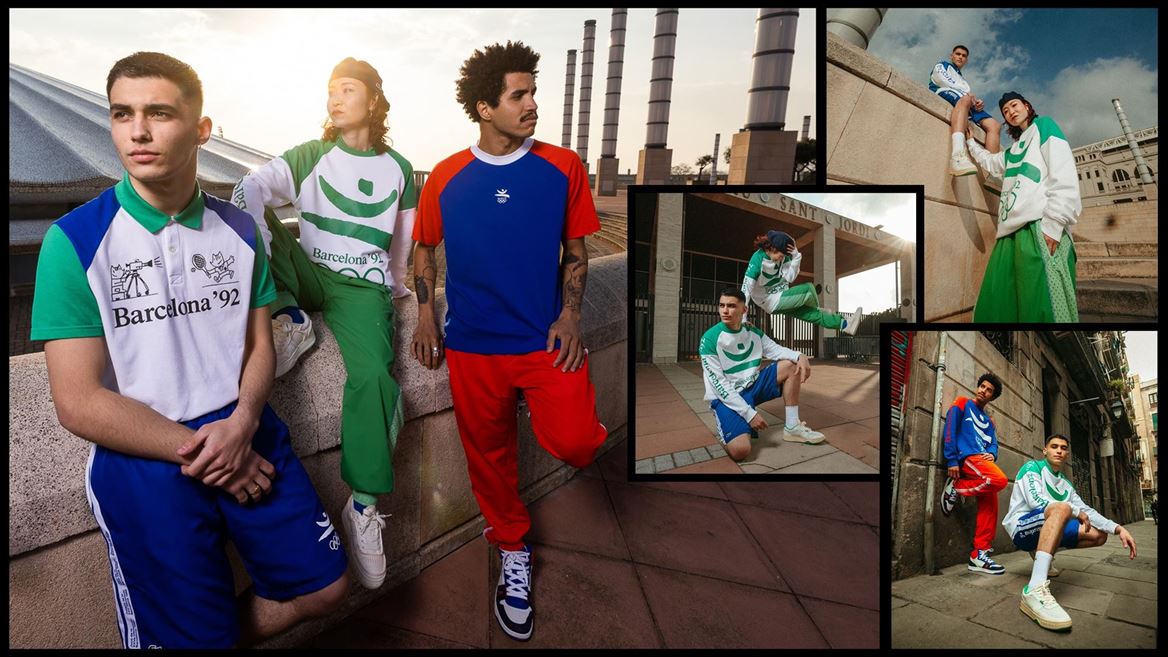 The IOC and Lacoste celebrate Barcelona 1992 with latest Olympic Heritage Collection
18 Apr 2023 – The International Olympic Committee (IOC) and French fashion label Lacoste, have launched a collection of apparel and accessories celebrating the Olympic Games Barcelona 1992, as part of their long-term licensing agreement.
The limited-edition range – which is now available from the online Olympic shop – includes T-shirts, polo shirts and sweatshirts, as well as a cap, shopping bag and weekender, all inspired by the iconic Barcelona 1992 branding created by Spanish designer Josep Maria Trias. Featuring large, bold prints and bright, primary colouring – alongside Lacoste's signature crocodile logo – the collection revives the classic styling of the 90s era in a cool and nostalgic way.
The Lacoste Barcelona '92 range is the fifth collaboration between Lacoste and the IOC to celebrate the graphic legacy of an iconic Olympic Games, joining the limited-edition co-branded collections commemorating Grenoble 1968, Mexico City 1968, Los Angeles 1984, and Tokyo 1964.
In addition to the online Olympic shop, the Lacoste Barcelona '92 collection is available in selected Lacoste retail boutiques and outlets in Brazil, Canada, France, Germany, Great Britain, Italy, Japan, Mexico, the Republic of Korea, Spain and Switzerland, as well as in the shop at The Olympic Museum in Lausanne.
Expanded Olympic licensing opportunities
The licensing agreement between the IOC and Lacoste is the result of the IOC's Global Licensing Strategy – an initiative driven by Olympic Agenda 2020+5 that aims to engage and connect fans through official merchandise that strengthens and promotes the Olympic brand, not only during the Olympic Games, but between Games editions as well.
The co-branded collections created by the IOC and Lacoste form part of the Olympic Heritage Collection, which offers products featuring art and design elements from previous Games editions, connecting fans and collectors with the rich heritage of past Olympic Games.
The IOC's core licensing programmes also include The Olympic Collection, which aims to engage a young and active audience through unique branded products including apparel, toys and games, bags, stationery items and sports equipment, and the Olympic and Paralympic Games Collections, which celebrate each upcoming edition of the Games, and include a wide range of accessories, souvenirs, fan gear and apparel.
Through the sale of official merchandise, collectibles and souvenirs, the Olympic licensing programmes offer fans a tangible connection to the Olympic Games and the Olympic values.